Why Brie Larson Didn't Go to College
Star of 'Captain Marvel' Brie Larson explains why she skipped out on college.
Brie Larson – Academy-Award winner and star of Captain Marvel – at 29 years old, already boasts an impressive resume. Larson, who started studying drama as a six-year-old girl, was the youngest student ever to attend the American Conservatory Theatre in Sacramento, according to IMDb.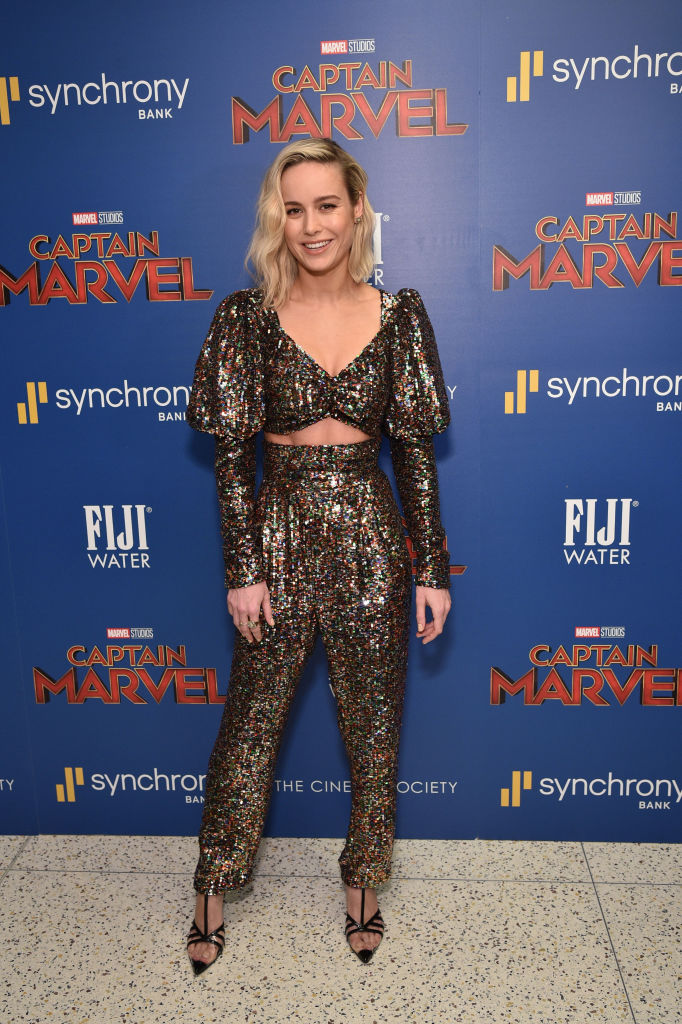 Larson starred in the Disney channel original Right on Track (2003) and MGM's teen comedy Sleepover (2004) before even graduating middle school. However, though starring in various films and comedies throughout her early teen years, she garnered critical acclaim and widespread media attention for her role as Kate in United States of Tara.

While many Brie Larson fans are well aware of the actress's esteemed acting reputation, they do not know that she's also an accomplished musician. She signed a record deal with Universal Records at age 13, according to IMDb. She's yet another actress with a set of pipes; it's just not fair.
The bustling career

Larson, before many aspiring actors can manage to land a commercial, had already starred in multiple TV shows and successful films. However, like any rising performer, her lifestyle fell into the "feast or famine" category. Larson told The Guardian:

"I'd hit the point where I'd go, 'OK, that's it. That's the last dollar. I've got to quit or go to college or whatever.' But that day or the next day, something would happen that would make it strangely apparent I'm supposed to keep doing this a bit longer. It's never failed that the second I hit the last dollar, something turns around."


The Guardian

Given that Brie Larson's career would kickstart right around the time panic sunk in, it's likely that, in following her dream, the time for school never presented itself. However, in an interview with Wired, Brie Larson revealed aspects of her personality that kept her from attending college.
College and Larson: A personality mismatch

Brie Larson, when asked why she didn't go to college, told Wired, "Really. Why didn't I go? How do I explain this? I'm just not that good at it. I love to learn, but I'm not good at sitting still."

Luckily for Larson, her "not that good at it" reasoning led to a prosperous career. Many entertainers who skip out on school do not reach the level of stardom that Larson has been so lucky to achieve (albeit with a lot of determination and skill). Fun fact: Amy Adams joins Larson as another accomplished actress who skipped out on a formal college education.
Though Larson did not attend college, it cannot be argued that she adequately prepared for her desired profession. How many actors can say they attended an acting conservatory in first grade? Larson had a dream, she chased it, and succeeded.
Larson's journey serves as an important reminder

In a society that paints one path to success: high grades in high school, acceptance into a competitive university, selection of a profitable major, etc., Larson reminds her fans that there is more than one way to the top.

Larson, unlike several of her contemporaries, who have attended Julliard, NYU's Tisch School of the Arts, or Carnegie Mellon, has earned her place in the industry; she just took a less beaten and surefire path.

Work is work. Whether you're in a conservatory, on a set, or in the classroom, Larson's Wired interview reminds us that you should "love to learn," but how you choose to learn is up to you.