Why Britney Spears' Cover of 'I Love Rock 'n' Roll' Confused Joan Jett
Though she's most known for her dancefloor hits, Britney Spears has given the world quite a few unexpected cover songs. Her decision to perform Sonny & Cher's "The Beat Goes On" for her debut album was a surprise. Later on, her cover of the "(I Can't Get No) Satisfaction" was downright shocking to some Rolling Stones fans.
Perhaps even more shocking was the time she covered "I Love Rock 'n' Roll" by Joan Jett and the Blackhearts. It felt a little off-kilter for Spears, a pop diva, to cover one of the great odes to rock 'n' roll. Even more than that, she didn't know whose song she was covering!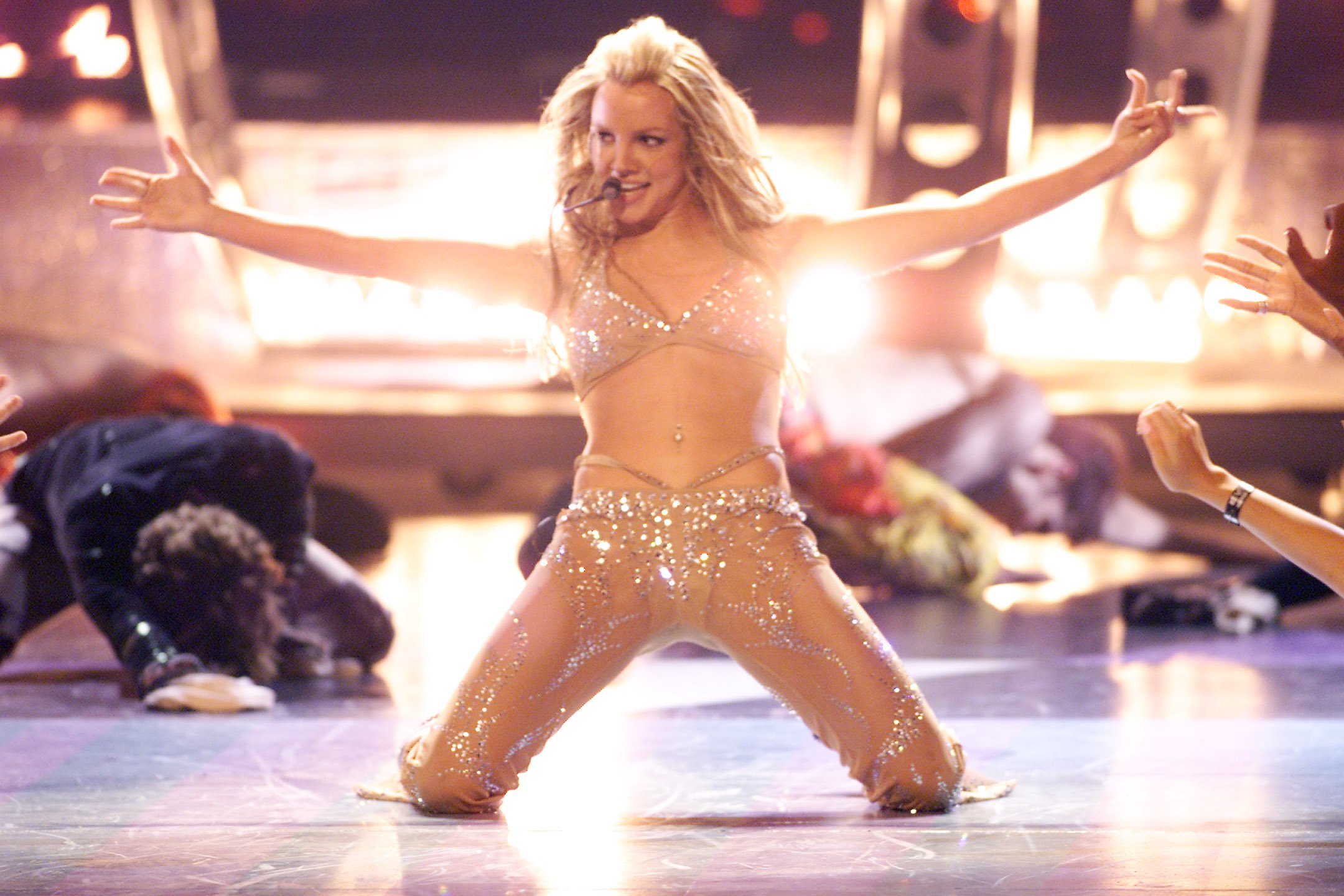 Why Britney Spears covered 'I Love Rock 'n' Roll'
"I Love Rock 'n' Roll" was not originally performed by Joan Jett and the Blackhearts. According to AllMusic, the first version of the song was by a band called the Arrows. However, Jett's version became much more famous and remains one of her signature songs.
Spears told the Chicago Sun-Times she was a fan of "I Love Rock 'n' Roll" and would perform it often at karaoke. Because of these karaoke performances, she felt it was natural for her to perform the song. Spears decided she wanted her version of "I Love Rock 'n' Roll" to be funkier than the original.
Britney Spears' big interview mistake
Spears cover of "I Love Rock 'n' Roll" seemed rather odd, as she's not a rock singer. She raised even more eyebrows when she mistakenly thought the track was by Pat Benatar. Spears told the Chicago Sun-Times "I just love the song. I love Pat Benatar, and I just think she's amazing. It's like she's a rock 'n' roll chick and she's just having a good time, and it's a very empowering song."
It was certainly strange that Spears confused Jett for Benatar, especially since she performed Benatar's song. Jett and Benatar may have been two of the most famous female rock singers of their era. However, their voices aren't particularly similar. Rock fans generally don't confuse the two of them.
How Joan Jett reacted to the cover
How did Jett react to Spears' cover? Jett didn't listen to it. However, she was confused by Spears' decision to cover "I Love Rock 'n' Roll."
"I've never even heard Britney's version. I mean, I've obviously heard about it, but I never understood that whole idea," Jett said, according to NME. "I mean, people usually cover a song that says something about them, but I doubt she loves rock 'n' roll. Maybe she likes songs."
Regardless, Spears' cover was immortalized in celluloid when she performed it in her film Crossroads. Crossroads wasn't a critical hit. However, like Spears' "I Love Rock 'n' Roll," it has a certain appeal to fans of 2000s pop music.