Why Bruce Lee Had His Sweat Glands Removed From His Armpits
Bruce Lee removed his sweat glands for a strange reason.
Bruce Lee is one of Hollywood's greatest icons, a martial arts master who successfully navigated a career as a trainer and actor before succumbing to a tragic, early death. Lee is often credited as introducing martial arts to the masses, and to this day, his films remain popular with fans of the action genre as well as classic Hollywood films. Even decades after his death, Lee's story is intriguing to fans, who love learning everything that they can about the iconic, talented star. 
When was Bruce Lee born?
Lee was born in San Francisco, California in 1940. Lee's parents both hailed from Hong Kong, and when Lee was young, his family moved back to Hong Kong, where they remained for the majority of Lee's upbringing.
He became fascinated by the film industry at an early age, due to his father's career as an opera singer. Lee even worked as a child actor for some time, appearing in several movies, including the 1950 film The Kid. 
When he was 18, Lee moved to the United States to further his education. He studied at the University of Washington in Seattle and made money on the side by teaching martial arts. By this time, Lee was already an expert in Wing Chun, the martial arts form that he had perfected as a teenager.
Lee ended up dropping out of college in 1964 in order to pursue his career in martial arts. He established his own studio but answered the siren call of Hollywood once again when he auditioned for the role of Kato in the TV series The Green Hornet. 
Bruce Lee made his mark on Hollywood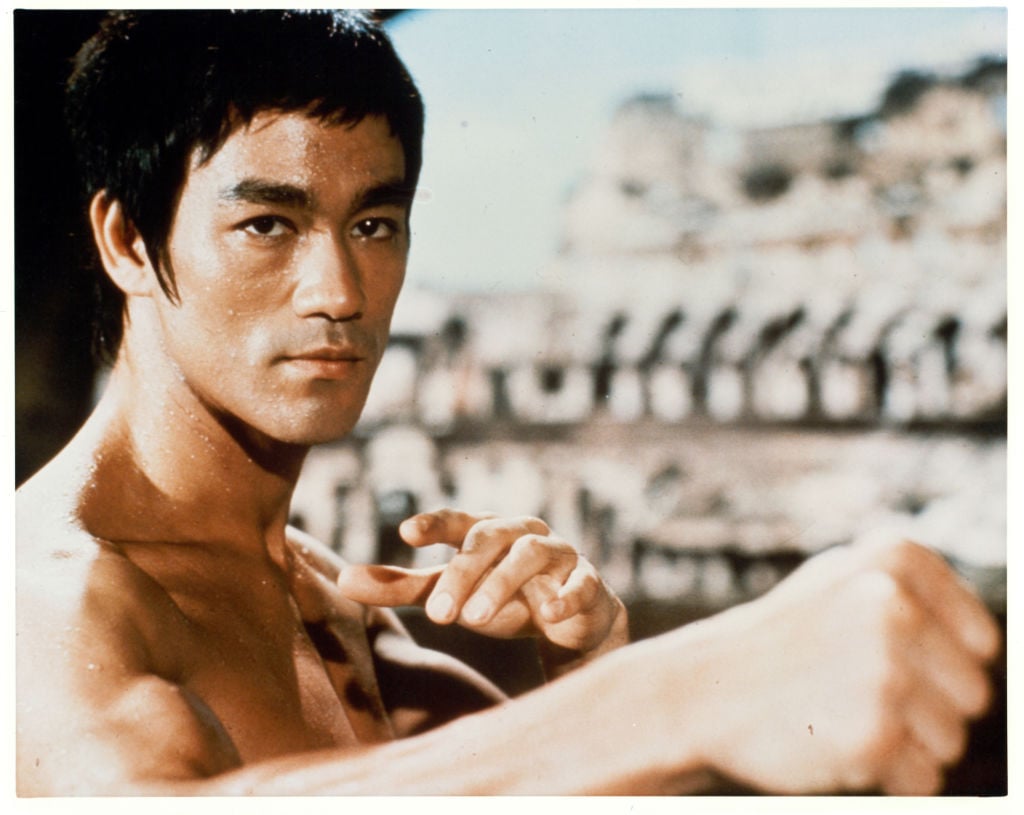 For a little over a year, Lee acted as Kato in The Green Hornet, re-establishing himself as a force to be reckoned with in the entertainment industry. After leaving the role, Lee began working with Hollywood heavyweights as a martial arts trainer, teaching students such as James Coburn and Anthony Quinn. By the early seventies, Lee began starring in a series of martial arts-based films, including The Big Boss, Fists of Fury, Enter the Dragon, and Way of the Dragon.
Lee quickly made a huge impact with his martial arts films and earned millions of fans both in the United States and abroad. Sadly, at the height of his fame, Lee passed away from what appeared to be brain swelling.
His death sent shock waves around the world and cemented his legacy as a star who burned out long before his time. Decades later, his son, Brandon Lee, also suffered an early death, linking him to his father in a truly tragic way. 
Did Bruce Lee have his armpit sweat glands removed?
Even though Lee tragically died in 1973, his legacy lives on through his films and the way that he pioneered the image of Asians in film. Although Lee continues to earn new fans each year, there are many who would be surprised to learn about the film legend's stranger quirks.
One of the most bizarre strange-but-true Bruce Lee facts is that reportedly, Lee had his sweat glands removed from under his armpits. According to the report, Lee didn't have them removed for any medical reason, or because he suffered from excessive sweating. Rather, he wanted them removed strictly for aesthetic reasons.
There are several ways to have sweat glands removed, from sweat gland suction to sweat gland excision, which requires surgery. While it is not clear which method Lee chose to have his armpit sweat glands removed, it is likely that he was much more comfortable after the procedure.