Why Bruce Willis Was Left Out of Early Posters For 'Die Hard'
Though Bruce Willis has starred in many films since first appearing as John McClane in 1988's Die Hard, he portrayed the character multiple times for nearly three decades following the premiere film. Thus, despite Willis' multiple turns outside the action franchise, he and McClane are intimately fused in fans' minds.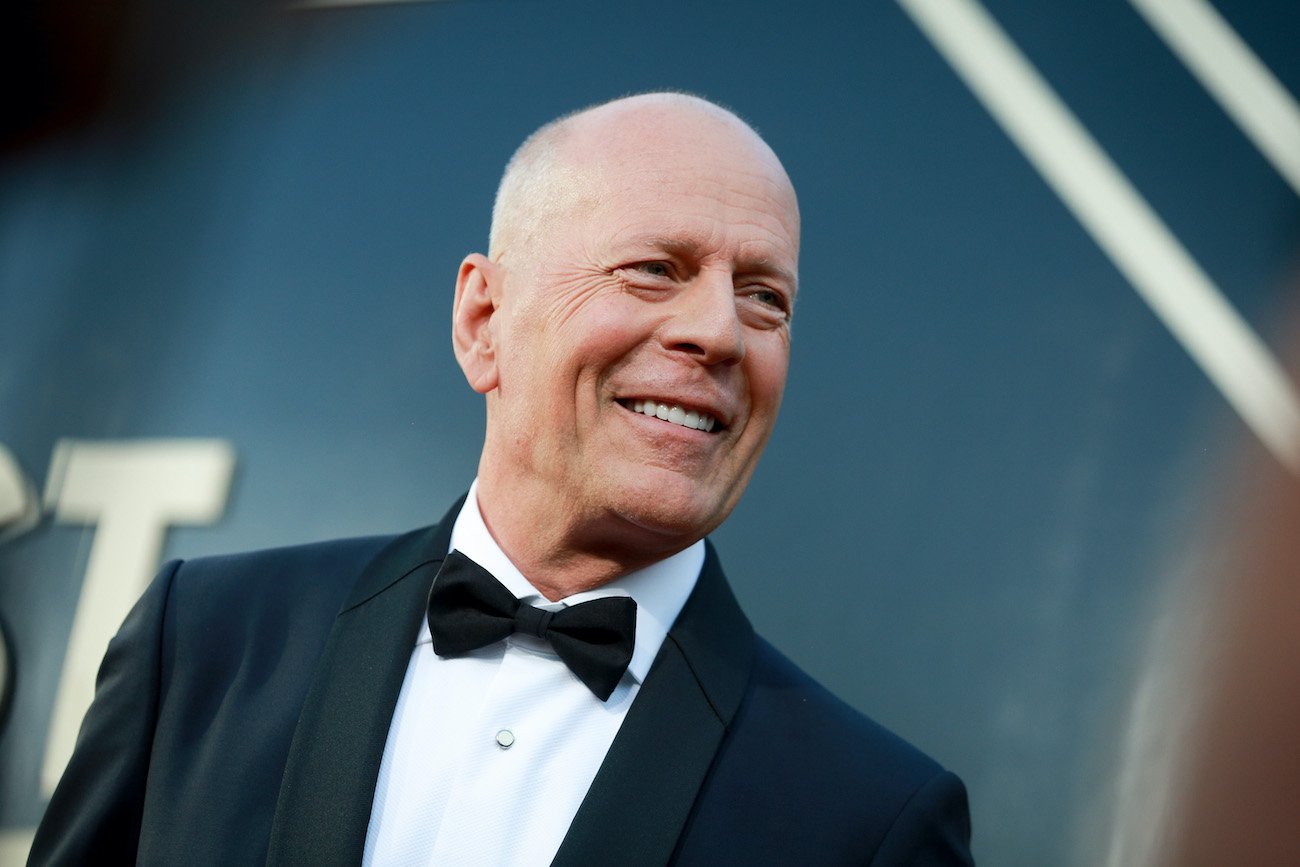 Though it's difficult to imagine anyone else stepping into the character's shoes, Willis was by no means the first pick for the leading role. Not to mention, he was intentionally downplayed in advertising materials for the 1988 film. 
RELATED: 'Die Hard with a Vengeance' 25th Anniversary: Bruce Willis Breaks His Own Franchise
Who was supposed to play John McClane over Bruce Willis? 
The studio behind Die Hard knew that, for the movie to succeed, an established action star would be needed in the leading role — a handsome Hollywood type with a reputation in the biz.
According to MentalFloss, the studio went after a handful of A-listers, and none of them signed the dotted line. Sylvester Stallone, Burt Reynolds, Charles Bronson, Richard Dean Anderson, Don Johnson, Richard Gere, and more were all reportedly considered for the role. Yet, each and every one of them denied McClane.
RELATED: Why Bruce Willis Is Quarantining with Demi Moore and Not His Wife Emma
If these actors knew Die Hard would become a mega-successful franchise, they may have chosen differently. Yet, lucky enough for Bruce Willis, he has built a life-long career in the action space largely as a result of Die Hard. However, though the studio went with Willis, they didn't necessarily want to broadcast it. 
Why the studio chose to downplay Bruce Willis on the initial 'Die Hard' posters 
As MentalFloss notes, the marketing team behind Die Hard wasn't too convinced that a largely unknown Willis could sell the film. The first batch of posters highlighted the Nakatomi Plaza instead of Willis. The marketing team didn't want to draw attention to Willis, as such would presumably lead to disappointment for viewers looking to spot their favorite action hero as the leading man.
Not to mention, Bruce Willis, at this point, was only slightly known for his comedy work in Moonlighting —  a mystery show that ran for 5 seasons and debuted in 1985 with Bruce Willis and Cybill Shepherd. So, not only was he not as famous as the initial picks, but he also lacked any sort of worthwhile experience in the action-adventure space. However, as the film gained steam, the posters change. Willis was soon front and center, leading to an immense career for the now action star.