Why BTS Wants You to Forget About This 1 Song
BTS is one of the biggest boy bands in the world. Unfortunately, they weren't always advocates for mental health and supporters of the Black Lives Matter movement. Here's one of the K-pop group's most controversial songs, and why fans hated it so much.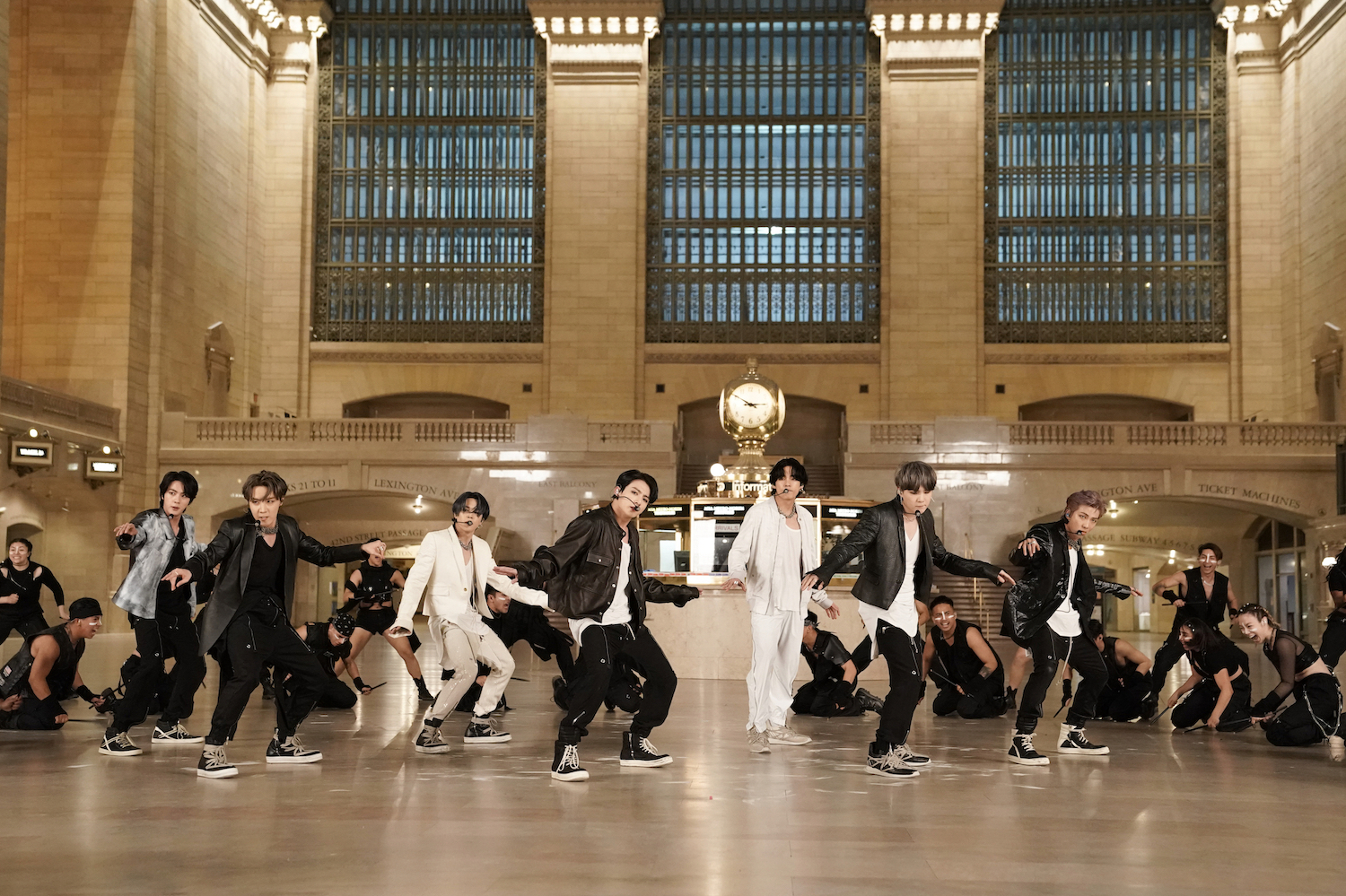 BTS released their song 'War of Hormone' in 2014
It's been over seven years since this award-winning K-pop group debuted. They've premiered record-breaking songs and music videos, including those for "Boy With Luv," "Black Swan," and "DNA." However, their music wasn't always so well-received. In 2014, they premiered the song "War of Hormone," which included some controversial lyrics.
One translation from AllKPop reads, "My eyes keep turning to the girls (yup) / Girls are like an equation, us guys just do them (yup) / Wear them more, your high heels / I'm 18, I know what I need to know / I know that girls are the best things in the world."
Some considered the lyrics of 'War of Hormone' misogynistic 
After its release, as well as the song "Joke" by "Rap Monster," (now RM,) some fans took to social media, sharing their outrage at the borderline misogynistic lyrics. As a result, BTS' management company released a statement apologizing to fans. The K-pop group rarely performs the song live anymore. 
"We recognized the controversy about misogynistic lyrics in BTS's songs at the end of 2015," the statement read, according to Soompi. "After reviewing the lyrics, we found that some of them could be perceived as misogynistic, regardless of the intentions of the creator, and could make some people uncomfortable."
"We also confirmed that some tweets posted by BTS prior to their debut could be offensive to women," it continued. "The agency as well as all of BTS feel very apologetic towards all the fans who may have felt uncomfortable from any lyrics or social network posts, and we will take the criticisms and the points in question into consideration for future works."
The BTS members now an advocate for and donate to a number of nonprofit organizations
Since then, though, BTS has often advocated for a number of different charities. RM spoke at the United Nations regarding their "Speak Yourself" era. The members released a statement regarding the Black Lives Matter movement and even donated a million dollars to the cause. 
When "Same Love" by Macklemore and Ryan Lewis premiered, RM shared his thoughts on social media, tweeting, "It's Rap Monster. A song about homosexuality. I heard this song before but I didn't know the lyrics, now I know them and I like the song twice as much. I recommend Macklemore & Ryan Lewis – Same Love."
ARMYs can see BTS perform live at their now-postponed Map of the Soul world tour. Music by BTS, including their recently released album, Map of the Soul: 7, is available for streaming on Spotify.