Why Carol Burnett Had 'One of the Most Embarrassing Moments' Of Her Life When She Met Jimmy Stewart
Carol Burnett grew up on classic films and got to spoof some of her favorites on her legendary sketch program The Carol Burnett Show. Welcoming numerous Hollywood stars for guest appearances on her show over the years, Burnett shared the stage with some iconic performers including Bing Crosby, Judy Garland, and Sammy Davis Jr.
Starting out in show business, Burnett was able to meet one world-renowned actor whom she idolized from childhood. Yet their initial interaction didn't go as Burnett had previously imagined.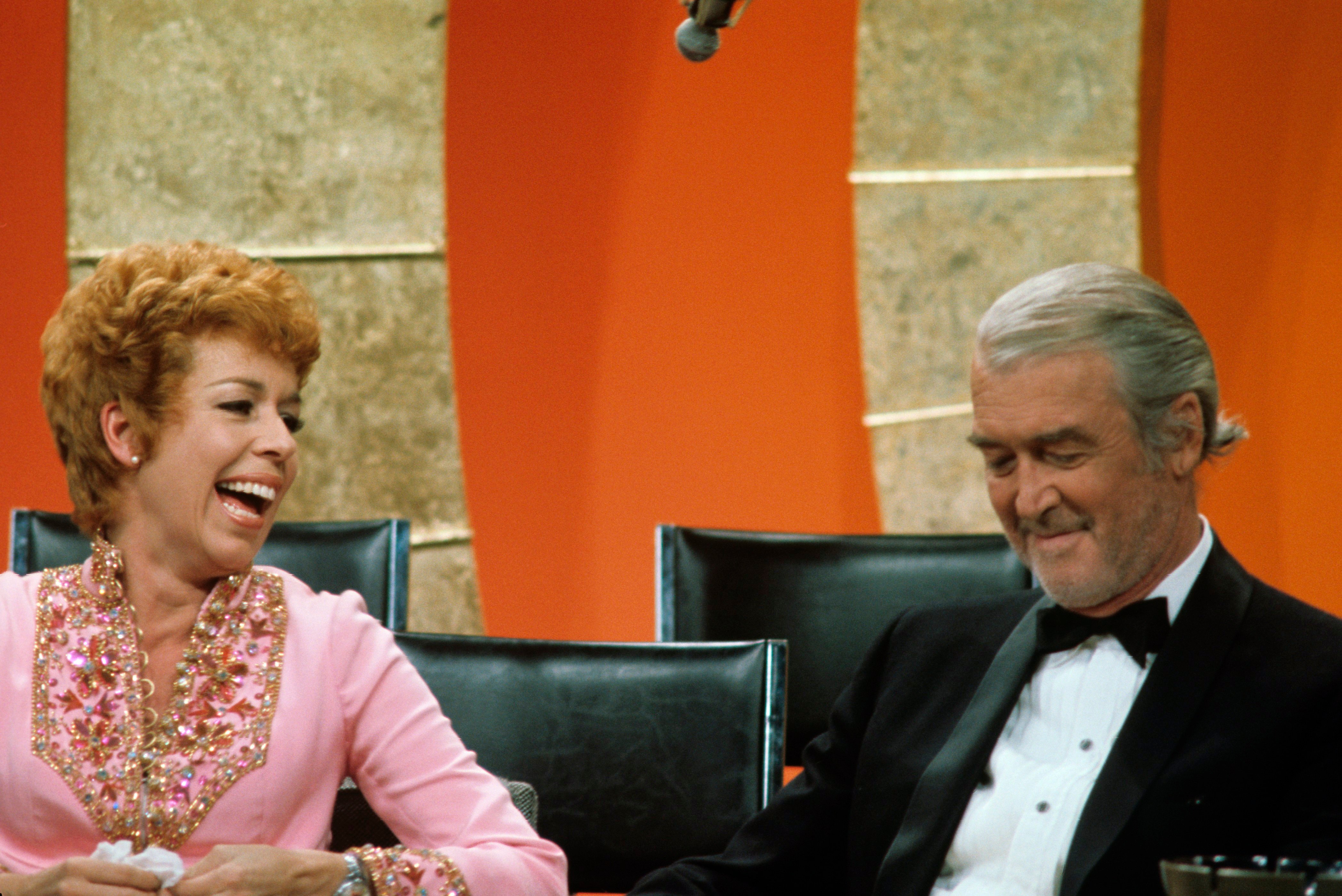 'The Carol Burnett Show' star grew up as a Jimmy Stewart fan
In her memoir In Such Good Company: Eleven Years of Laughter, Mayhem, and Fun in the Sandbox, Burnett described seeing Stewart on the big screen when she was a little girl at the cinema with her grandmother.
"The first time I saw him I was with Nanny at the movies," Burnett wrote. "Every time he came on screen, with his sweet crooked smile and soft drawl, he was the only person I saw. … I told Nanny that I knew him… I insisted that Jimmy Stewart was a friend of mine, that we just hadn't met yet, but we would. … Well, it finally came true."
When Burnett was making her way in Hollywood, she was invited by director Mervyn LeRoy to lunch. He suggested she arrive at Warner Bros. early to see him shoot some scenes of an upcoming film, which starred Stewart. When the movie icon was called out to the set, Burnett froze a bit.
RELATED: 'The Carol Burnett Show': Joan Crawford Thought This Spoof of Her Film Was 'Mean'
"What came next was one of the most embarrassing moments of my life," Burnett recalled. "Invited to meet my idol, I stepped onto the platform, gazed into his beautiful blue eyes, and watched his lips move as he spoke to me, but I couldn't hear a word because my heart was pounding like a drum. He must have worried that something was wrong, because he took my hand and looked at me searchingly."
Carol Burnett 'turned to comedy' during an awkward moment
Burnett was at a loss for words when she came face-to-face with the It's a Wonderful Life star due to her genuine admiration for Stewart.
"I admired many actors," she explained. "I had a number of favorites, but he was different. I felt so emotional that I thought I might cry."
Despite being tongue-tied in the moment, Burnett decided to break the ice by doing what she does best.
"Trying to save face, I turned to comedy," the famous redhead recalled. "I gave a silly little salute, and said, 'Well, I guess it's time to tie on the old feed bag!' I whirled, stepped off the platform into a bucket of whitewash, and froze as the cold muck rushed into my submerged shoe."
Comedy legend put on a show for Jimmy Stewart
After accidentally stepping into the soap-filled bucket, Burnett went all in and performed a little improv comedy.
"There was no turning back," the variety show star remarked. "I decided to play it for laughs and pretend I had done this on purpose! So I proceeded to drag the bucket all the way across an acre of floor. … No one was laughing behind me as the whitewash squished and gurgled around my ankle and ruined shoe."
Burnett ended up seeing Stewart many times after that one incident, where he even appeared on her final episode of The Carol Burnett Show with a song at the piano. Her affection for him never waned over the years. Yet she revealed she was ghosted by someone else from that fateful day.
"I finally made it to the door and dragged the bucket out after me," Burnett wrote. "The rest is vague, but I somehow made it home – and never heard from Mr. LeRoy again."