Why Carrie Underwood Decided 2020 is the Year for Her First Christmas Album
Fifteen years ago, country music star Carrie Underwood took home the title on American Idol, launching a music career that was staggering in its success and longevity.
Surprisingly, in those nearly two decades, the Grammy Award winning singer hasn't released a Christmas album – until now. And here's why.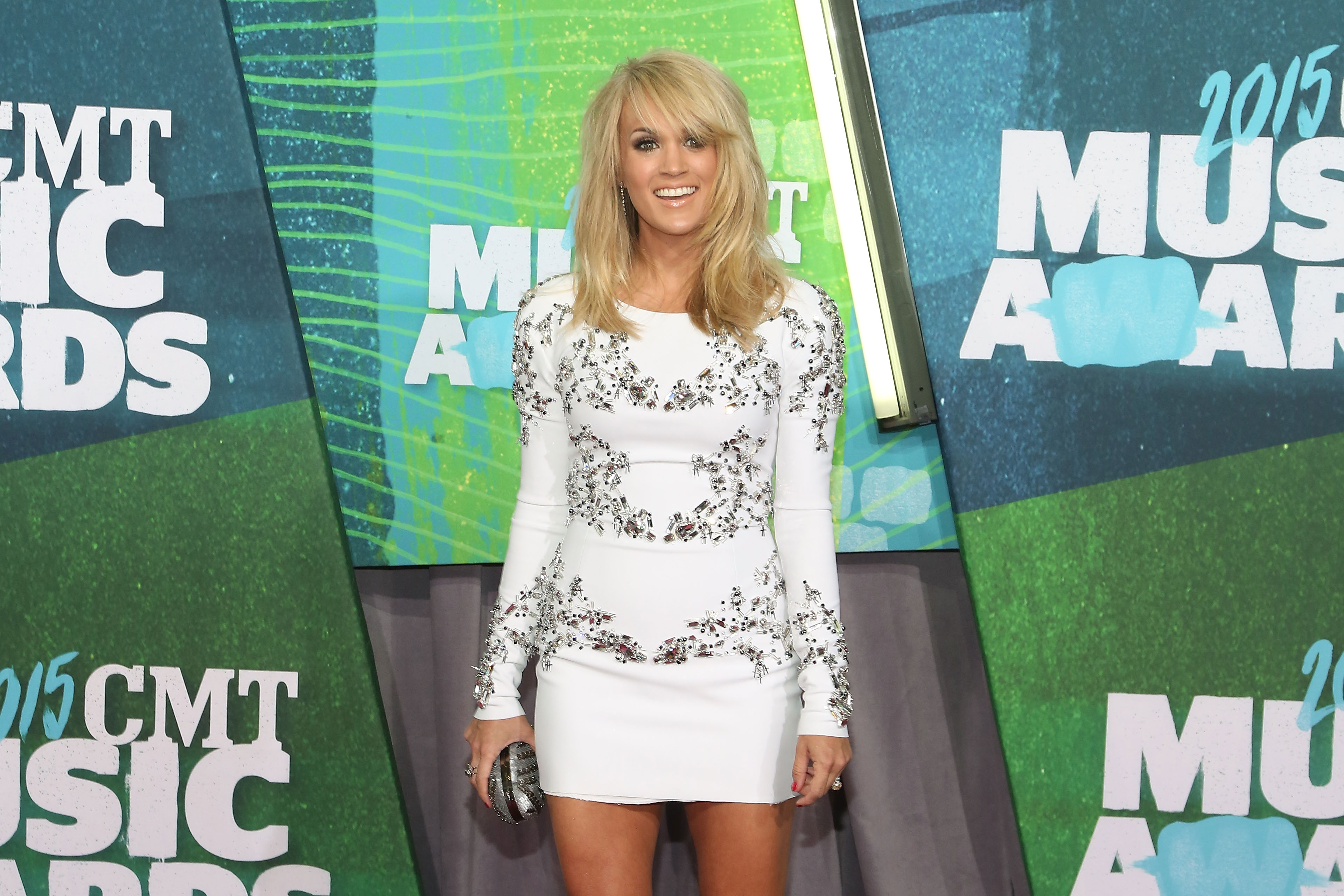 Carrie Underwood has been busy with her current book, 'Find Your Path'
For someone who has been hunkering down with her family over the past few months due to the pandemic, Underwood has been incredibly productive. Her current book, Find Your Path, published in March 2020 and she was able to promote it just before social distancing became prominent and in-person television studio appearances were curtailed.
Featuring meal plans, recipes, and weekly workout programs, Find Your Path helps readers develop fitness and health goals to work towards.
She told Today more about her book in a March 2020 appearance, "[Fitness] is a passion of mine, and I've been falling more and more in love with it over the past fifteen years really. People would say, 'You should write a book,' because I really love health and fitness, and I geek out over articles and trends and things like that, so we went for it just to see how it would turn out."
And busy with her fitness apparel line
In addition to a new book, the Before He Cheats singer has also been keeping busy continuing to develop her CALIA fitness line of clothing and accessories. It's been doing so well, in fact, that Underwood's athletic clothes line is celebrating its fifth year.
And the mother of two is serious about working out and even keeps herself gym-ready at all times just in case she can find time for a workout.
"I keep workout clothes on all the time basically because I'm like, a workout can happen anywhere," she told Shape in 2018. "My favorite is to go to the park with my son – the kids' jungle gym can be a really great workout for parents, too."
Her first-ever Christmas album is due out in September 2020
Underwood announced recently that plans are in place for her to release her very first album, titled My Gift, of holiday music this year. She has recorded holiday music in the past, but this will be her first complete album. After fifteen years in the music industry, one has to wonder what has taken the songwriter so long to do so.
The Good Girl singer opened up in her Christmas album trailer in July 2020 that, especially because this year has been like no other, she decided that this was the year to release a collection of songs for the holidays.
"This year," she said, "it was just kind of on my heart to do this Christmas album. I just felt like this was such a fitting time, kind of feel like it's a more perfect time than ever to record an album like this."
"I've always wanted to make a Christmas album and it's been a long time coming," she said in a press statement. ". . . For me, it's more important than ever to focus on the true meaning of Christmas in a project like this. Even though it has been a tough year for all of us, sometimes I feel like the greatest realizations can be inspired by the most difficult times, and make us more grateful for the things we do have and for what truly matters."
The country music superstar will be announcing song tracks for the holiday offering with more information at a later date.