Why Cesar Millan Says He Has Jada Pinkett Smith to Thank For His Success
It's easy to look at a celebrity or television personality and think they simply showed up on a network studio's set, wowed them with their presence, and were gifted with their own show.
Dog Whisperer Cesar Millan worked and sacrificed for years before he achieved a success that he never imagined when he left his native Mexico.
Here's what the celebrated dog trainer had to say about actress Jada Pinkett Smith's surprising role in his success.
How he arrived in the U.S.
In a 2018 conversation with Jada Pinkett Smith on her Facebook program, Red Table Talk, the 50-year-old National Geographic star explained how he made his journey to the U.S.
"When I was 21 years old, on December 23, I went to my mom . . . 'Mom I'm leaving.' She said, 'Where are you going? Tomorrow is Christmas.' " He told his mother, " 'I'm going to America.' "
When he got to the border, Millan paid "a "skinny guy, dirty as hell and smoking a joint" with the $100 his father had given him before his dangerous trip.
"Once you get to the border, what you see is people wanted to take advantage of you. So that's when you learn about the streets. But that's another level of streets," Millan told Pinkett Smith. "They can sell you. They can kill you for organs. I mean, dead is more likely than jumping it [border wall]."
When he made it into the U.S., Millan began working cleaning dog kennels before becoming a dog walker in Inglewood, California. He eventually became known in the area as the Mexican kid walking all those dogs every day and got noticed by The Los Angeles Times newspaper.
"So, the newspaper came on a Sunday — Monday was a line of producers trying to find out what the show was all about," he said.
Jada Pinkett Smith's kindness to Cesar Millan
The dog trainer met Pinkett Smith soon after he came to Los Angeles. He shared in his broken English his desire to be on television with animals. Millan worked hard, even taking work as a limo driver to pay the bills, never giving up on his dream.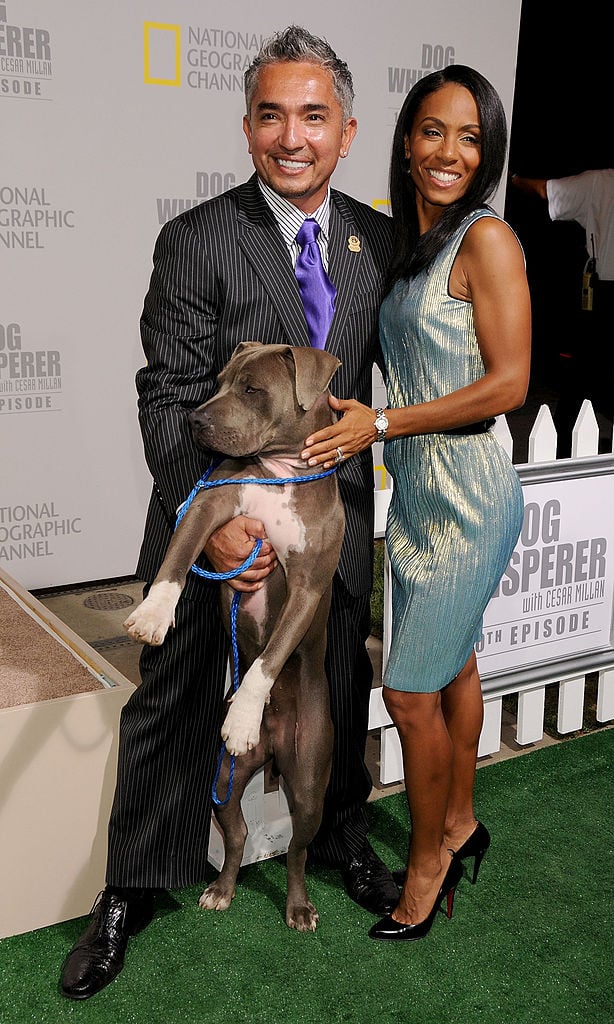 That's when he met Pinkett Smith, who took note of Millan's way with animals and paid for him to take an intensive English course.
Speaking to Cesar's Way website in 2015, Pinkett Smith said, "It was really his energy, and how I would see him physically handle the dogs," she says. "That made me trust him."
And Millan speaks just as highly of the A Different World actress, now his longtime friend, saying in his book, Cesar's Way, "I know I can count on Jada. She's not only one of the most generous people I've ever met, she's also one of the smartest . . . She's been my mentor, my sister, and another one of my precious guardian angels." 
Millan has come a long way
The Cesar 911 star's life has changed a great deal from his younger days trying to get into the U.S. In 2019, he headlined his own show in Las Vegas, "Cesar Millan – My Story: Unleashed." 
"I knew how he had changed my life," Pinkett Smith continued in her conversation with Cesar's Way. She even attended a party for the 100th episode of Dog Whisperer in 2008. "I always knew that Cesar's message was unique. He helped me. It's almost like tapping into your soul."
Read more: 'The Dog Whisperer': Cesar Millan's Net Worth and How He Rebounded From a Major Setback