Why Chris Kattan Left 'Celebrity Big Brother' Season 3
Chris Kattan opened up about why he chose to self-evict from 'Celebrity Big Brother.'
After 15 days in the house, comedian Chris Kattan decided to self-evict from Celebrity Big Brother 3. An episode addressed his departure but didn't give a reason for his choice. He later opened up on his decision to leave prematurely in an exit interview.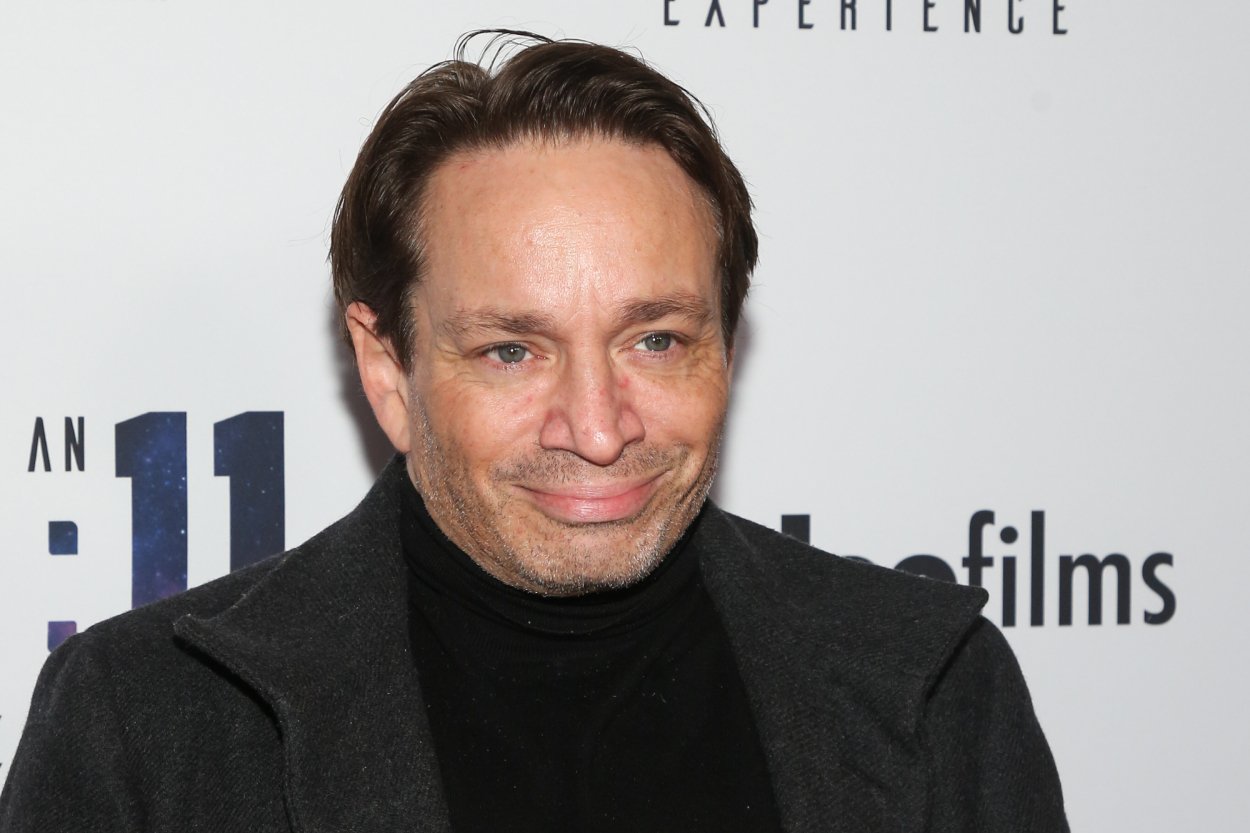 Chris Kattan opens up on self-eviction from 'Celebrity Big Brother 3'
A few days after deciding to leave Celebrity Big Brother Season 3, comedian Chris Kattan opened up about his choice in a Feb. 14 interview with ET Canada.
The actor explained he had "family issues" back home as his stepfather fell ill before he entered the house. According to Kattan, he had a "difficult time" with the inability to contact his family while in the competition and wanted to leave because of it.
Despite his decision to exit prematurely, the comedian noted he had a "great time" and feels he "made friends for life," specifically naming Carson Kressley, Lamar Odom, and Miesha Tate.
He also pointed out he left on a "high note" and without having to betray any of his new friends, noting, "relationships were more important than winning the game." Kattan also gave an update on his stepfather's health, adding he's doing "OK."
Chris Kattan isn't a member of the jury for 'Celebrity Big Brother 3'
When Chris Kirkpatrick became the second Head of Household of the season, he nominated Kattan next to his target, Mirai Nagasu.
Even though the Olympic figure skater heavily campaigned to stay in the house and the comedian encouraged his houseguests to keep her over him, they unanimously decided to save the actor. Miesha became the next HOH, and he quickly approached her to ask if she would nominate him.
However, the UFC fighter had another plan in mind, and Kattan ended up leaving the house shortly after that. Although an episode addressed his exit, no one pinpointed an exact reason for why the 51-year-old self-evicted.
Likely due to his premature departure, Kattan isn't a jury member and won't cast a vote for the winner of Celebrity Big Brother 3. Former Housewife Teddi Mellencamp, Mirai, Chris Kirkpatrick, and Shanna Moakler are currently the jurors.
The house is divided between two alliances
Although Kirkpatrick sacrificed his game to help his final two partner Shanna and her side (Carson and Cynthia), compete against power duo Todrick Hall and Miesha Tate, it proved futile.
Following Kirkpatrick's exit, Carson won HOH, but Todrick exposed Shanna as a double agent, leading her closest allies to flip on her and immediately backdoor her.
Therefore, Carson and Cynthia are up against Todrick and Miesha with the addition of Todd Bridges, who has worked closely with the UFC fighter.
Lamar Odom and Todd are seemingly tight allies, but he has expressed an interest in targeting Miesha, considering her the biggest physical threat remaining. Carson and Cynthia are on the bottom and will likely join the jury next if the two don't win the upcoming competitions. Celebrity Big Brother airs on CBS.