Why Christina Aguilera Divorced Jordan Bratman
Hollywood marriages don't always have Hollywood endings. With constant media scrutiny and problems that even normal couples face, many Hollywood marriages just don't work out. For some celebrities, they just rushed in too fast.
For others, infidelity got in the middle of their marriage. There are a multitude of reasons a celebrity marriage could end. For Christina Aguilera, she took the time to learn from her mistakes and has taken the lessons into her next relationship.
It's a welcome change from celebrities that won't admit wrongdoing and is undoubtedly a sign of maturity. 
Christina Aguilera opens up about her marriage to Jordan Bratman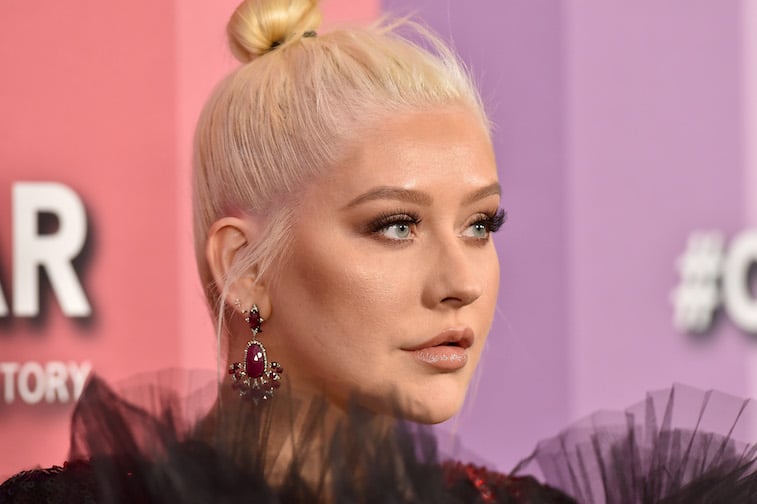 It's no secret Aguilera was married young. She admits to wanting the stability her ex-husband Jordan Bratman provided her at the time. She was 21 when they met, later marrying at age 24 in 2005.
With a rough family history that's made it into her songs, Bratman provided the support she was looking for. They started as friends and later married in a $2 million ceremony in California's Napa Valley. The wedding had 150 guests and reportedly saw Aguilera don an $80,000 gown.
Unfortunately, the bliss wouldn't last long, and the two separated in 2010. Whether it was pressure from her career – she was one of the youngest Grammy winners ever – or something else, she wouldn't shy away from opening up about it, which probably helped her heal. 
Divorce leads to hard times for Christina Aguilera
Aguilera would open up often after the divorce, for which she filed in October 2010, detailing how she knew the end was near. She told People Magazine that, "It got to a point where our life at home was reminding me of my own childhood. I will not have my son grow up in a tension-filled home."
She went on to share that she dealt with extreme anxiety, public drunkenness, and pain. She hated that it played out so publicly and didn't to hurt Bratman, her son, Max, or herself. 
She admits that she played a part in the breakup, though, hinting at infidelity when she told W Magazine that, "At one time or another, we were both not angels." But for her son's sake, the two manage to keep things civil. At first, there was discomfort, but she knew there'd be a day when they'd eventually, "laugh together again and be okay for Max."
Aguilera has said she's also thankful for the support system she had, admitting that she cried and mourned, "I don't think I'd be human if I didn't have moments of sadness about the way things turned out. But I can try to treasure those memories and create other memories and dreams for myself."
And for the longest time, she kept her tears from her son Max, who was 2 at the time of their split. Eventually, she was able to normalize things for him, and today the two co-parent well together. She knows Bratman is a good father, and that's part of what drew her to him in the first place since she "never got that from a male figure growing up."
Matt Rutler brings happiness
Aguilera found love soon after, though, when she started dating Matt Rutler, whom she met on the set of Burlesque. They started dating in 2010 and got engaged in 2014. In the beginning, she wasn't ready to jump into anything, since she had just filed for divorce. Her long term goal was to be happy, and it seems she is. The two share a daughter, Summer, and Aguilera believes he is a special person.
Tabloid rumors have been circling around Aguilera's relationship with Rutler from the time they hooked up. They have continued to deny rumors. With the lessons she took from her last marriage, it seems like she wants this one to work out, leading to a happily ever after.