Why Christina Aguilera Got Upset When Kelly Clarkson Recorded Her Song
Kelly Clarkson and Christina Aguilera are two of the biggest powerhouse vocalists of the 2000s, so it only makes sense that Aguilera co-wrote one of Clarkson's hits. Oddly enough, Clarkson wasn't aware of Aguilera's involvement with the song. Aguilera got upset over the circumstances that led to Clarkson recording the song.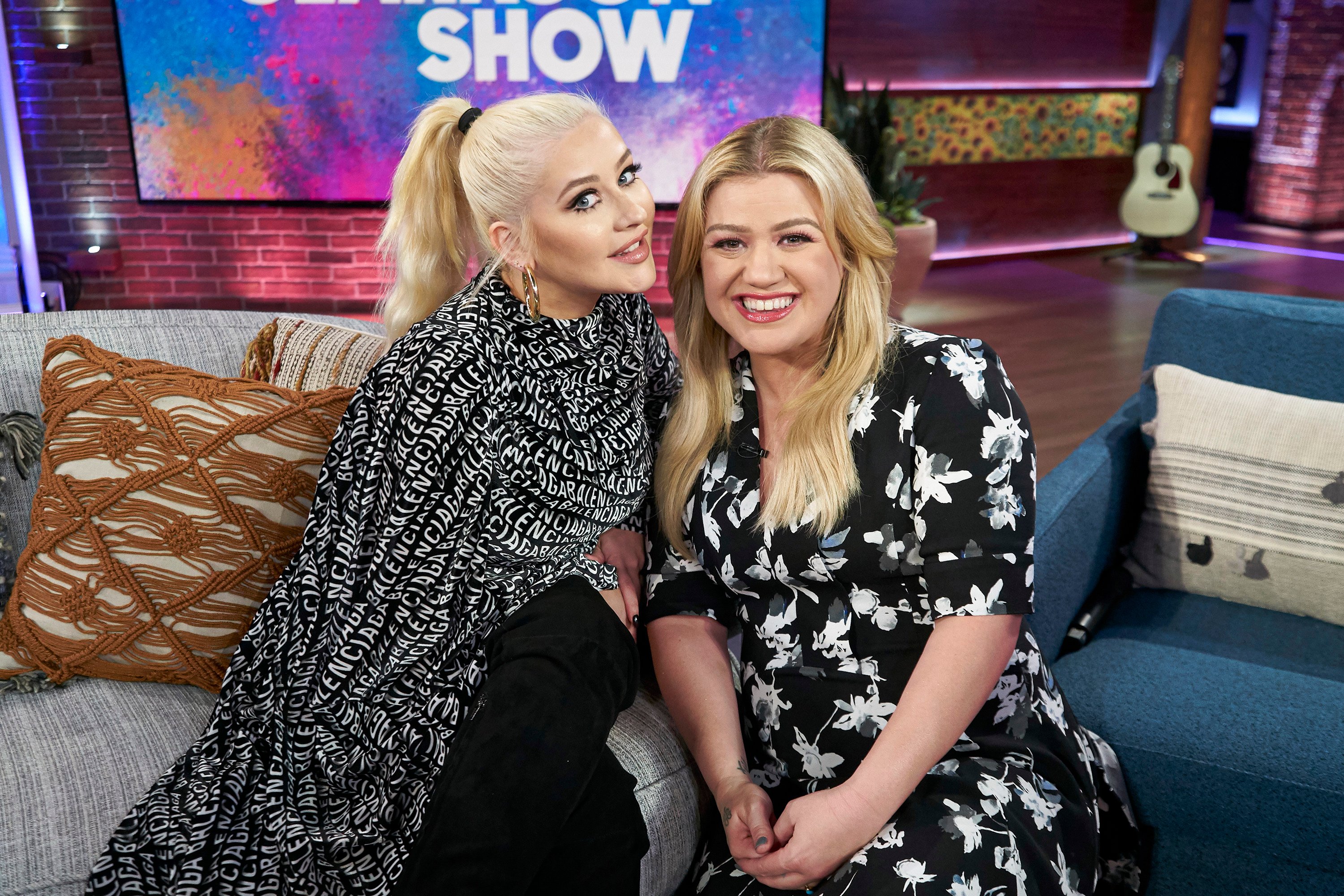 How a song went from Destiny's Child to Christina Aguilera to Kelly Clarkson
According to Digital Spy, our story begins with Destiny's Child. The girl group turned down an early version of the song "Miss Independent" which later found its way to Aguilera. She re-wrote the song's lyrics.
Aguilera initially intended to include "Miss Independent" on her album Stripped. Stripped was the moment where Aguilera left teen pop behind for more mature songs like "Dirrty," "Beautiful" and "Fighter." In fact, "Miss Independent" bears a passing similarity to "Fighter."
Aguilera, however, never finished "Miss Independent." One of the co-writers of the song, Rhett Lawrence, offered "Miss Independent" to Clarkson without Aguilera's knowledge. Clarkson felt the song sounded like Aguilera's music but she was unaware Aguilera co-wrote the song. Clarkson opened up about the experience on an episode of Watch What Happens Live with Andy Cohen.
"My label at the time didn't tell me but I guess the producers and writers started it with her but then it wasn't finished so I ended up writing the rest and finishing it without even knowing she was on it or ever a part of it," Clarkson said. "I swear to God, I got my album booklet and I was like, 'Oh my God, my first album,' and then I was like, 'Why is Christina Aguilera on it? That's weird?' And I love her, so I'm like, 'Cool… but what?' It was a weird thing."  
How Christina Aguilera reacted to this
Did Aguilera have an issue with Clarkson recording one of her songs without her knowledge? According to Digital Spy, she was upset about this development. Specifically, she wished the people around her were more transparent. However, she harbored no resentment towards Clarkson. Clarkson noted how Aguilera made lots of money from her version of "Miss Independent."
In fact, Contact Music reports she loved Clarkson's version of "Miss Independent." Aguilera even gave Clarkson a shout-out on an episode of Total Request Live. "If you're watching Kelly," Aguilera said, "you're a sweetheart and if the song was to go to anyone I'm glad that it went to you because you [did] it justice."
How the public reacted to 'Miss Independent'
According to Billboard, Clarkson's "Miss Independent" reached No. 9 on the Billboard Hot 100. It was only Clarkson's second entry on the chart following her hit pop ballad "A Moment Like This." "Miss Independent" with its fiery mix of rock, pop, and R&B, showed Clarkson had range as a performer. In addition, it proved Aguilera could write songs which worked for other performers.