Why Cindy Crawford 'Hated' Her Iconic Beauty Mark
Cindy Crawford is one of the most legendary models around. In the 1980s and 1990s, Crawford was a household name who often appeared in magazines and advertisements.
One of the reasons why Crawford attracted a lot of attention is because of her beauty mark. However, Crawford has shared that she actually used to hate the beauty mark that would come to give her international fame. Read on below to find out why.
How Cindy Crawford became popular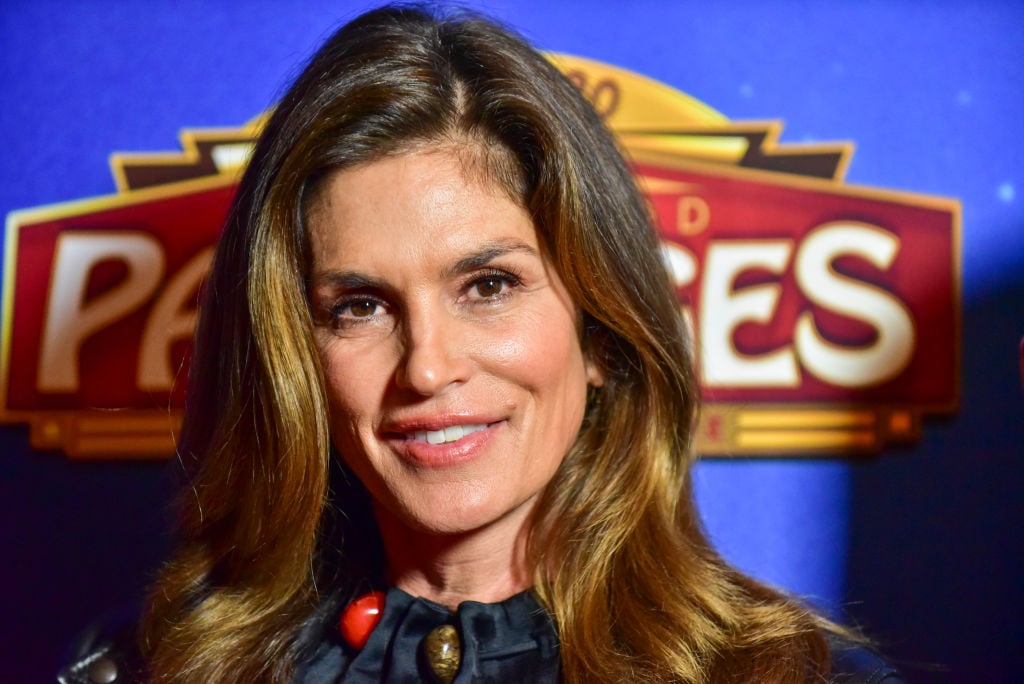 Crawford grew up in Illinois and had her first modeling experience in high school. During her junior year, a local photographer took a picture of Crawford for a newspaper. The image ended up receiving a lot of praise, and this inspired Crawford to seriously consider pursuing modeling.
She ended up getting signed to Elite Model Management after becoming a runner-up in their Look of the Year contest in 1982. Crawford went to Northwestern University for a while but eventually dropped out to try and model full-time.
It didn't take long before she became an in-demand model in the fashion industry. She appeared on the cover of magazines like Vogue, W, and Harper's Bazaar. She also appeared in ad campaigns for brands like Versace, Calvin Klein, and Balmain.
One of Crawford's appeals is the beauty mark above her upper lip. Not many models have a beauty mark, so Crawford stood out to many people.
Cindy Crawford used to hate her iconic beauty mark
Crawford's beauty mark has made her an icon, but before she became a successful model, she did not actually like it that much. On fellow supermodel Naomi Campbell's new YouTube show, "No Filter," Crawford spoke candidly about what she thought of her beauty mark growing up.
"As a kid, I hated having a beauty mark," Crawford said. "My sisters called it an 'ugly mark.' When I went to my first modeling agency, they said I should remove it."
It seems that Crawford contemplated it seriously, but her mother was the one who encouraged her to keep the beauty mark. The 54-year-old shared: "My mother was like, 'Okay, you can do that, but you don't know what the scar will look like. You know what your beauty mark looks like.'"
Despite Crawford's insistence on keeping her beauty mark, it took a while for the modeling industry to accept it as well. Crawford revealed that makeup artists used to try to cover it up during photo shoots. However, when American Vogue decided to showcase Crawford along with her beauty mark on their 1986 cover, the industry began to see her beauty mark as an asset, not something to hide.
Naomi Campbell was jealous of Cindy Crawford's beauty mark
During their discussion, Campbell admitted that, even though Crawford might have seen her beauty mark as a flaw, Campbell herself loved it. In fact, there were moments where Campbell wanted to have Crawford's beauty mark as well.
"I always wanted one so much! I used to put black eyeliner [dots] on my face," Campbell revealed. "I think it's a perfection, not an imperfection. It's all part of making you and your persona. It's part of your being."
Thanks to Crawford embracing her beauty mark, many women around the world also came to learn how to appreciate their own unique features instead of hiding them.
Crawford said: "So many women have beauty marks. And I think that when they saw me on the cover of Vogue or in a magazine with my beauty mark, it made them feel more comfortable about their own beauty marks."
Crawford concluded by sharing that learning about how to embrace one's insecurities was a "big lesson" that she took from her career.
It's clear that Crawford was a big inspiration to a lot of people. These days, she is the mother to children Kaia and Presley, both of whom are following in their mother's modeling footsteps.