Why Constance Wu Refuses to Watch Her Movie 'Hustlers' With Jennifer Lopez
Constance Wu is one of the hottest actresses of the moment, after her career-defining role in Hustlers. Although Wu was a new face to many viewers, she has actually been in the entertainment industry for many years and is one of the most intelligent actors in the film business. Wu has been earning major buzz for Hustlers, but the actress recently admitted that she hasn't actually seen the finished film yet — and her reasoning has fans buzzing.
How did Constance Wu get started in acting?
Wu was born in 1982 in Richmond, Virginia, to parents who immigrated to the United States from Taiwan. Wu's parents are both brilliant, with her father working as a biology professor for much of Wu's childhood and her mother working as a computer programmer.
Wu found herself drawn to performing at an early age and acted in a lot of local theater productions.
In 2005, Wu graduated from State University of New York at Purchase's Conservatory of Theatre Arts with a Bachelor of Fine Arts in acting. Following her college graduation, Wu decided to branch out and studied both speech pathology and psycholinguistics.
Still, acting remained Wu's first love and she ended up moving to Los Angeles to pursue her acting career. In short order, Wu found herself appearing in both television and film roles, including movies like Stephanie Daley, The Architect, and Year of the Fish. 
Constance Wu's 'Hustlers' stardom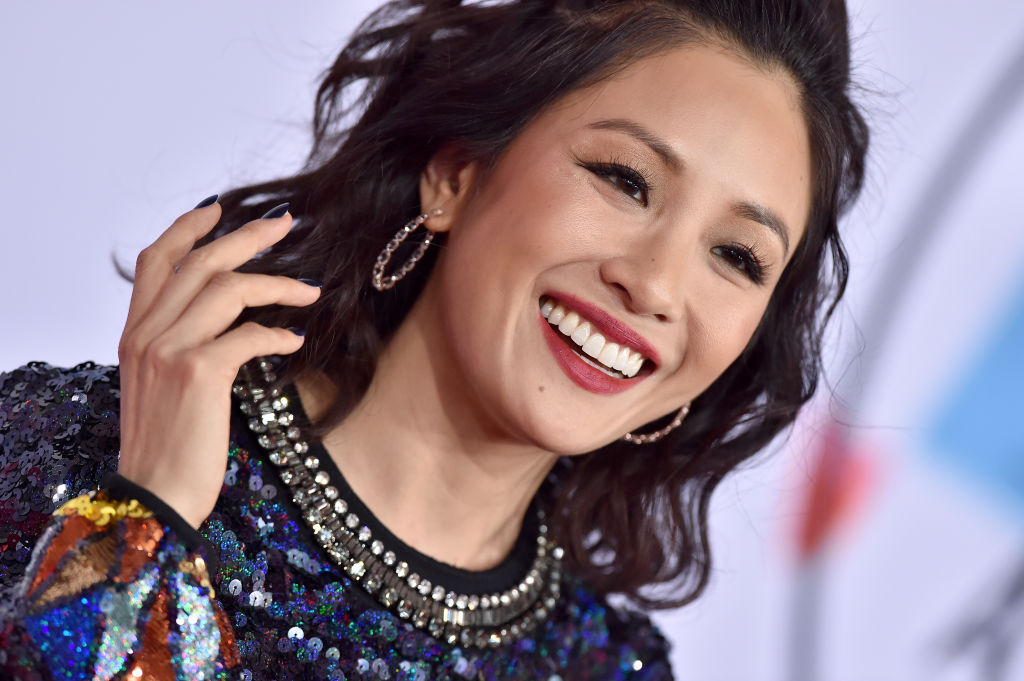 In the early years of her career, Wu appeared in a wide variety of television roles and earned acclaim for her work in Torchwood, Law & Order: Special Victim's Unit, and the hugely popular web series EastSiders.
In 2014, Wu got her first big break when she started appearing in the television comedy Fresh Off the Boat. The series made Wu a familiar face with many audience members and it led to her first big movie role, in 2017's Crazy Rich Asians. The film was one of the hottest movies of the year and Wu herself was nominated for several awards for her performance, including a Golden Globe and two Critics Choice Movie Awards.
In 2019, Wu appeared in one of the leading roles in the film Hustlers, starring Jennifer Lopez.
Wu committed to her role as a stripper and even took pole dancing lessons on the weekends in order to perfect her form and make her character even more convincing onscreen. The actress even got some pointers from one of her co-stars: former stripper Cardi B.
The cast's hard work was rewarded, and Hustlers became one of the most popular films of 2019, a breakout success that no one expected. 
Why Constance Wu hasn't seen 'Hustlers'
Although Wu's performance received a great deal of acclaim and the movie itself was a smashing success, the actress recently admitted that she hasn't seen the finished film. In an appearance on Live with Kelly and Ryan, Wu revealed that she generally doesn't like to watch her previous performances.
"I still haven't seen it. The last movie I saw of mine was Crazy Rich Asians," said the talented actress. "It was watching that movie, after that experience, that I stopped watching anything. I didn't watch my talk show appearances or Fresh Off the Boat or Hustlers. Just because I thought, you know, I want to focus on the present and not be self-critical and think too much, dwell too much on the past."
While it is certainly surprising that Wu wouldn't have watched such a hugely popular movie, it might be one of the elements contributing to her ongoing success – the ability to look to the future instead of focusing on past projects.