Why Did 'Arthur' Get Canceled? People Are Heartbroken After 25 Years of the PBS Series
A recent announcement from PBS has left many '90s kids and fans heartbroken after the broadcaster confirmed the upcoming 25th season of Arthur would be the last of the series. As the saying goes, all good things must come to an end, and Arthur is no exception.
Rumors and speculation have predicted this bittersweet TV show finale for a while, but fans remained hopeful it wasn't true. Following the announcement, Arthur fans took to Twitter to reminisce and voice their sadness over the news. It's safe to say this animated series is one for the books.
The 25-year legacy of 'Arthur' began with books of the same name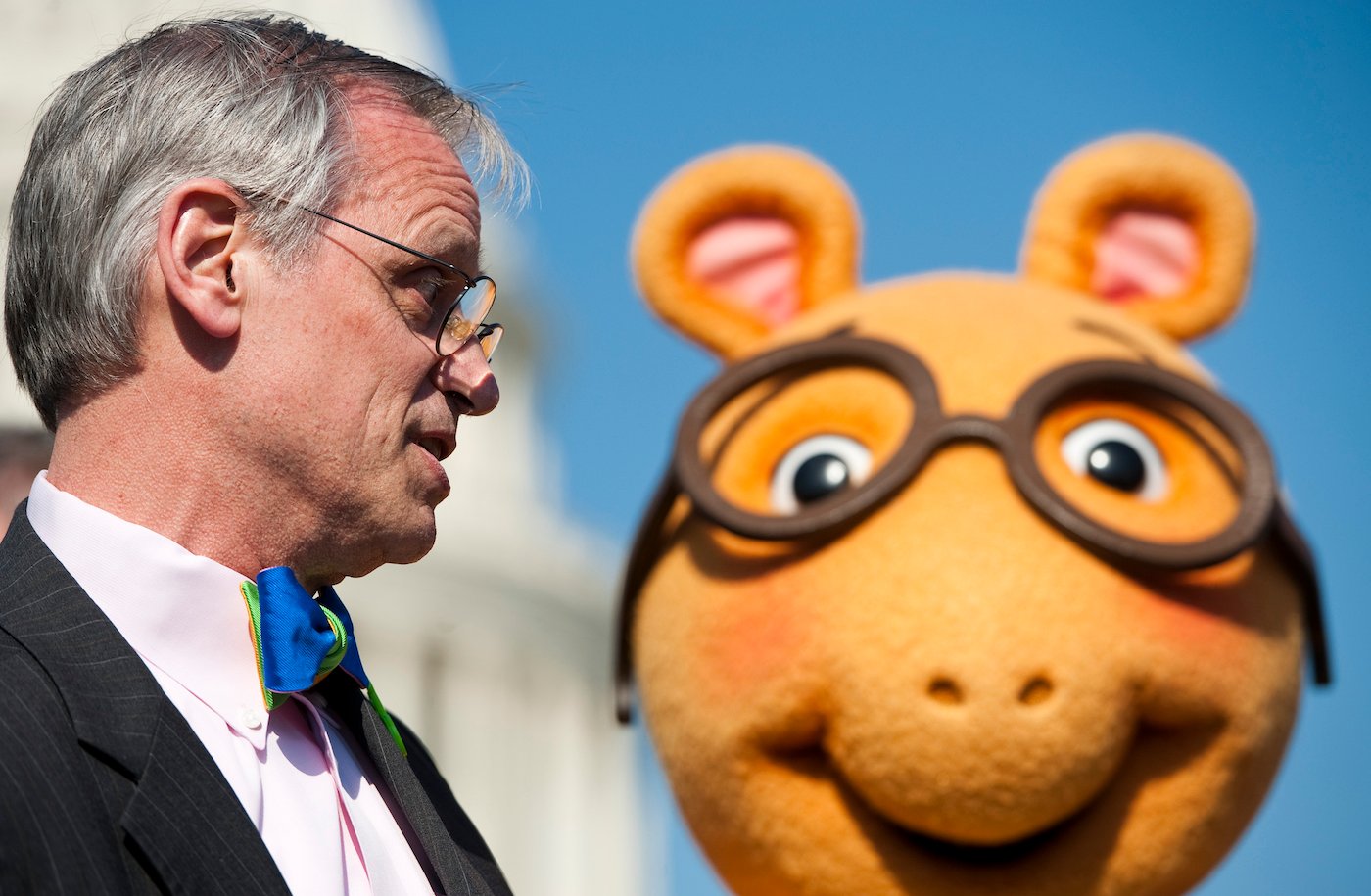 In the wonderful year of 1996, PBS introduced millions of children to a kids' TV show called Arthur. It followed an 8-year-old anthropomorphic aardvark who went on many adventures over the last 25 years. The cartoon taught several generations how to be good neighbors, consider others' perspectives, and more.
The half-hour episodes took audiences into a world set in the fictional town of Elwood City. There, Arthur and his friends and family — dad David, mom Jane, and sisters Dora and Kate — take on adventures that teach valuable life lessons.
The TV show was a successful adaptation of the popular children's book series Arthur Adventure, written and illustrated by Marc Brown. It spawned 33 amazing adventure books, followed by 25 successful seasons of the PBS show.
PBS confirms speculations and says farewell to 'Arthur' in 2022
It's unclear whether one of PBS's longest-running TV shows has been canceled due to low ratings or because the broadcaster felt it was time. But Arthur has been officially confirmed to meet its ending next year.
According to IGN, Arthur executive producer Carol Greenwald responded to speculations, saying the 25th season of the beloved animated series would be the last of new content produced for the show.
"In the winter of 2022, the 25th and final season of Arthur will debut. Arthur will continue to be available on PBS KIDS for years to come," Greenwald told IGN in an email. "Producer GBH and PBS KIDS are continuing to work together on additional Arthur content, sharing the lessons of Arthur and his friends in new ways."
Fortunately, that doesn't mean 25 years of Arthur will just be tossed in the trash, never to be seen again. PBS Kids will continue to give viewers access to all the episodes on the network.
Twitter fans have a lot to say about the cancellation
Twitter exploded with reactions following the news of Arthur's cancellation. Responses ranged from fans calling the news "heartbreaking" and "tragic" to others expressing their farewell with a sweet nod to a series that was a big part of their childhood.
In PBS tweets that don't even discuss the cancellation, fans have popped up to write things like, "Gonna miss this wonderful show :( I remember when I was young, and Arthur was starting, I was like, oh snap yes Arthur Christmas Loudly [crying face] never forget that how this show is wonderful [blue heart]."
Meanwhile, other fans have jumped onto a ComicBook Now! tweet about the cancellation.
Many expressed how they felt about it using crying emojis, heartbreak emojis, and popular Arthur memes.
One response captioned a meme, "PBS bout to catch these hands."
Another commenter demanded, "The series finale better be an amazing television special. Multiple generations watched the show and are sad it's ending after 25 years. Arthur needs to close out with a bang. Idk maybe have the kids graduate from Mr. Ratburn's class or something."
But yet another respondent chimed in with a valid point: "We have to let them retire sometime."
RELATED: 'Arthur': Phillip Seymour Hoffman, Mr. Rogers, & Other Celebrities Who Guest Starred on the Show