Why Did Demi Moore and Emilio Estevez End Their Engagement?
At one point in time, Emilio Estevez and Demi Moore seemed like the perfect pair. While Moore has referred to her ex-fiance as her "first real love," Estevez has openly stated that he was "deeply in love" with Moore. So what ultimately caused the actors to break off their engagement?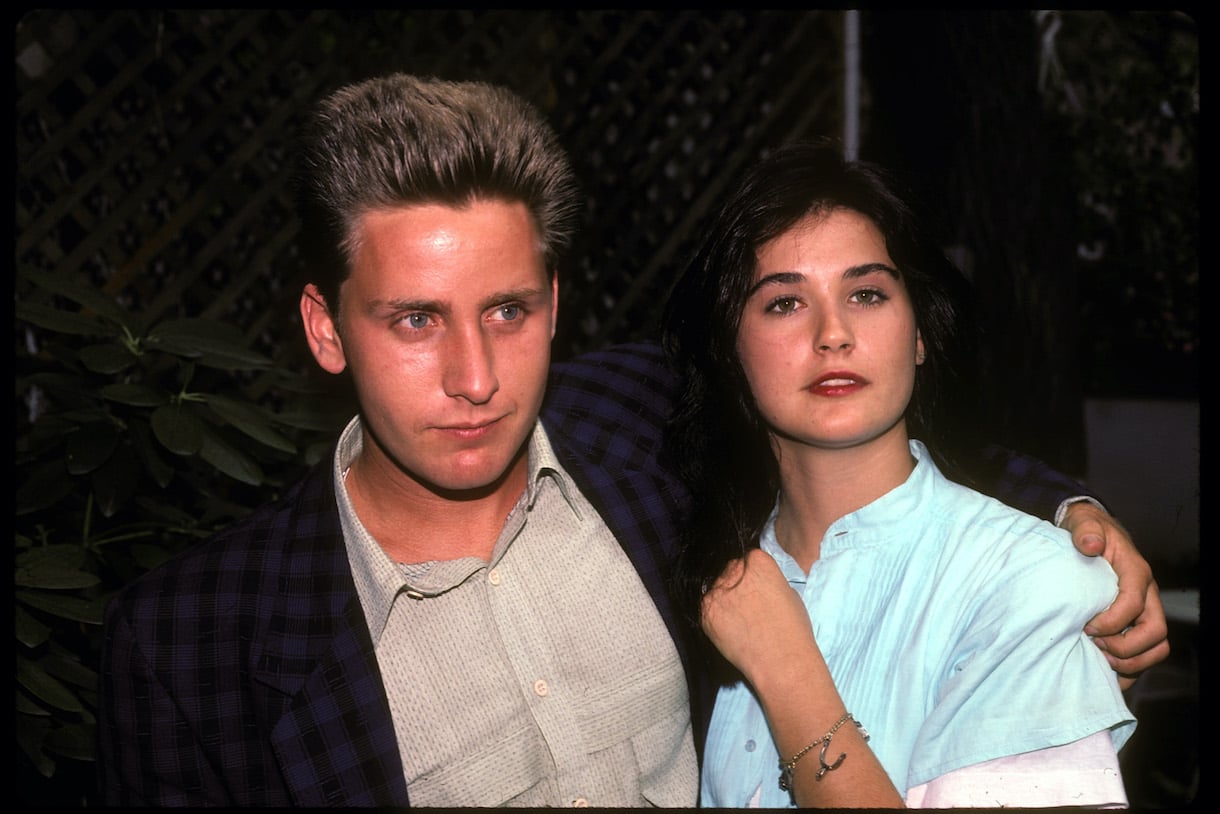 Demi Moore says she got engaged to Emilio Estevez after only six months
After only six months of dating, Estevez got down on one knee and proposed. The two met while filming St Elmo's Fire and had a deep connection ever since. In Moore's recently published memoir, she says Estevez was extraordinarily kind and gentle. He even helped the actress with her journey toward sobriety.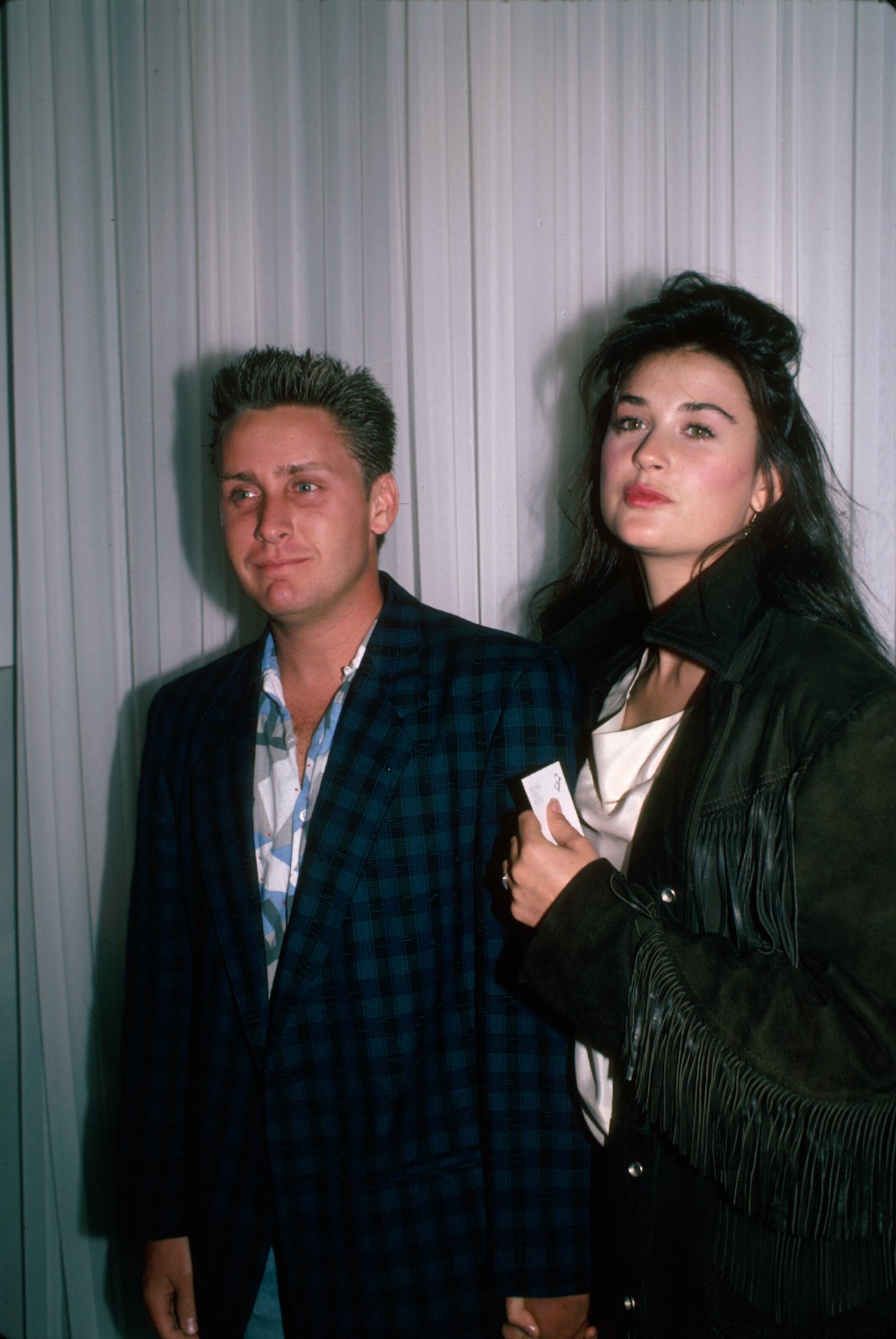 "Emilio and I started dating seriously after I got sober," she writes. "We were together for six months, and then we got engaged, and I moved in with him in his condo in Malibu. He was very sweet, very attentive, and looking back, I think a major factor in how quickly we moved was that I was craving a family, and he had a close relationship with his."
Emilio Estevez was unfaithful to Demi Moore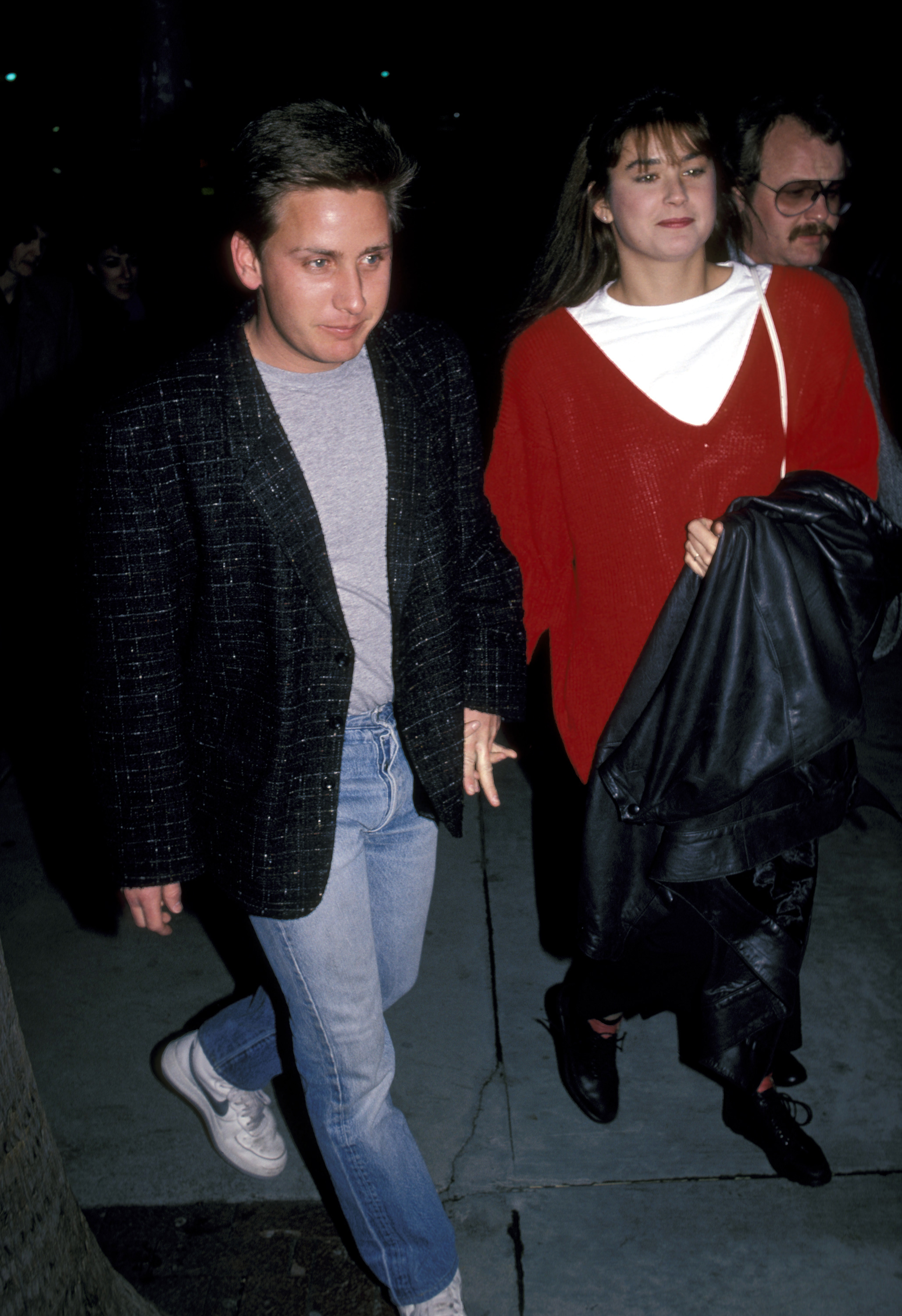 RELATED: Ashton Kutcher Cheated on Demi Moore With a 21-Year-Old He Met in a Bowling Alley
But as it turns out, their seemingly perfect relationship was just a facade. There was trouble in paradise when Estevez began to see other women on the side. According to Moore's memoir, Estevez lied about sleeping with his ex-girlfriend. He was then was forced to tell Moore the truth after discovering that he had gotten her pregnant. 
"Emilio and I had, in fact, just mailed out the invitations for our wedding when a friend told me she had seen him out with someone else in LA," Moore reveals.
"He denied it, of course, but I was having a hard time trusting him: During a two-week break up a few months before, he'd slept with an "ex" girlfriend, lied about it, and then been forced to tell me the truth when he found out she was pregnant." 
Demi Moore's therapist warned her against marrying Emilio Estevez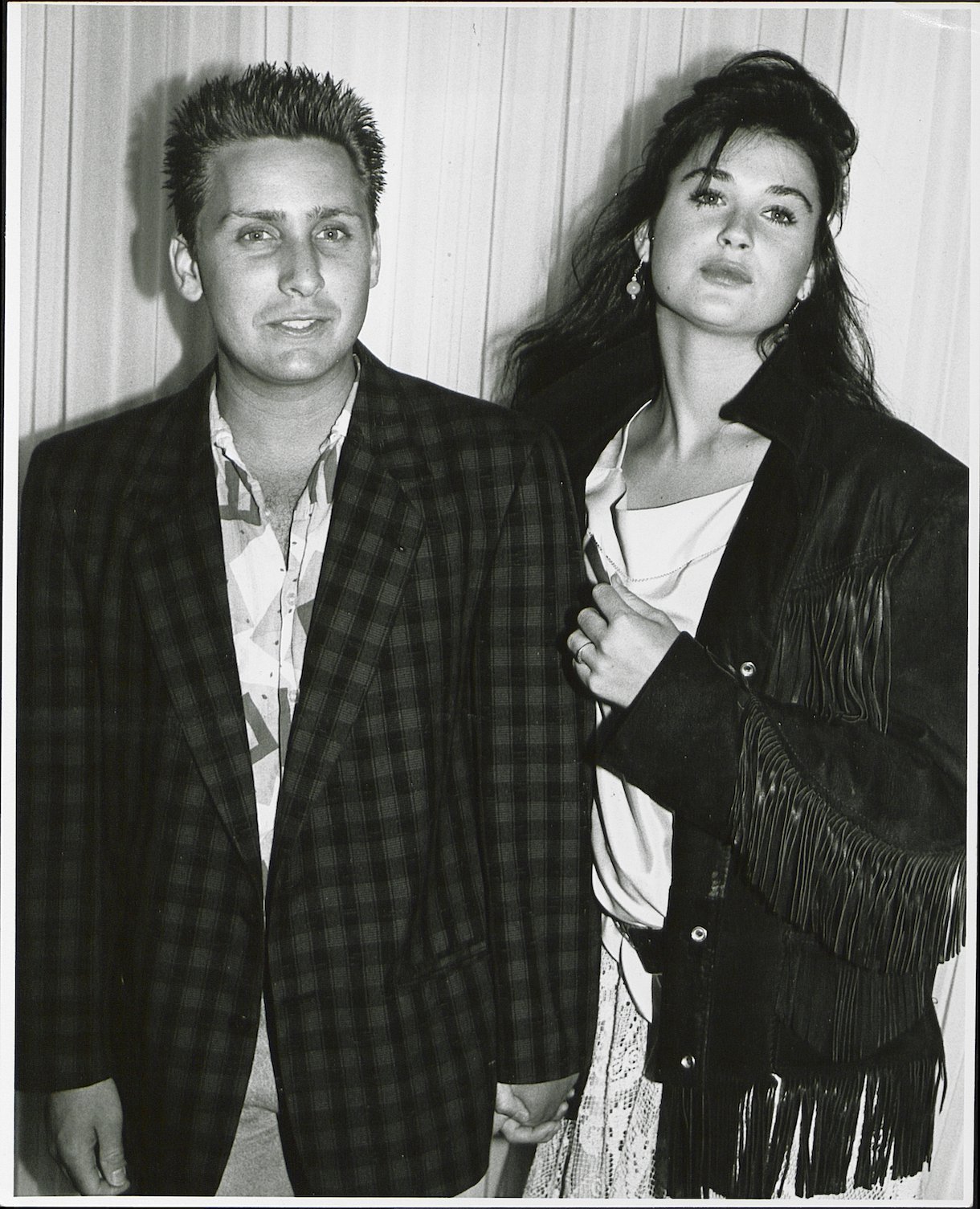 RELATED: The Moment Bruce Willis Knew He No Longer Wanted to Be Married to Demi Moore
Once Moore found out about Estevez's lies and infidelity, she sought a therapist to help her out. And as Moore reveals in her memoir, her therapist warned her against marrying The Breakfast Club actor.
"Ordinarily, I prefer for a patient to come to an understanding on her own," said the therapist. "But I don't have time to let that happen, so I just have to tell you: If you marry him the way things are right now, you're going to ruin your life."
After the session, her therapist wanted to meet Estevez so they could all talk it out. The actor hesitantly tagged along to her therapy session, and Moore discovered how low she was on the list of her fiance's priorities.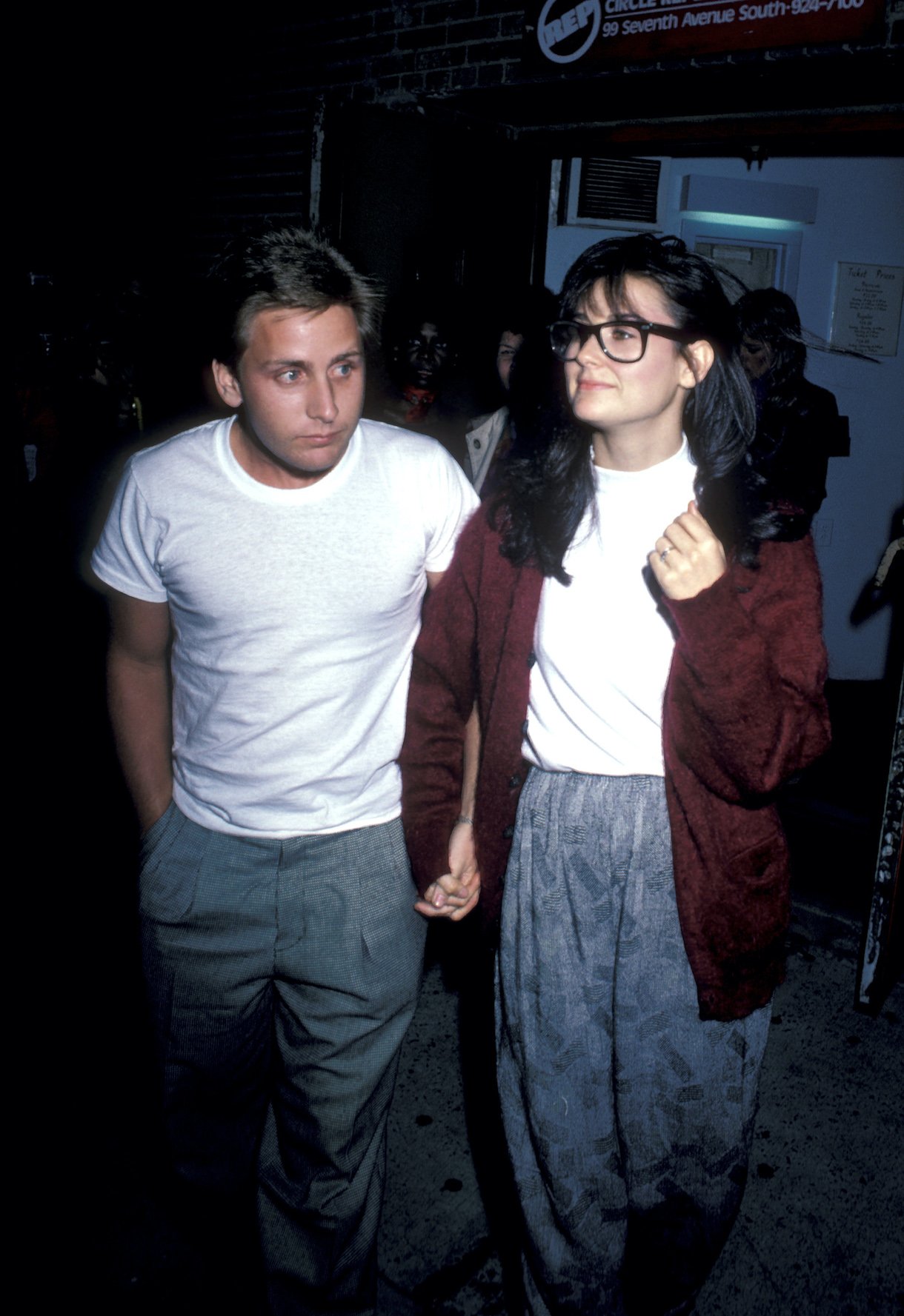 Moore says, "He was pretty resistant, but he finally did make the trip. And when he revealed his priorities in that session- you'd be shocked to hear- I was pretty low on the list. I postponed the wedding indefinitely."
And although Moore called off the engagement, the two remained incredibly close friends following their split. They continued to attend events as each other's dates, despite the fact that they were just going as friends. And years later, Emilio Estevez would cast his ex-fiance in his 2006 film, Bobby.