Why Did Elon Musk and Amber Heard Break Up?
Elon Musk is currently dating the musician Grimes, but whatever happened to his relationship with Johnny Depp's ex-wife, Amber Heard?
We know Elon Musk best for Tesla and SpaceX, but we can't ignore his high-profile romances. Currently, Musk is awaiting the arrival of a child with girlfriend Grimes, a musician he met through a mutual joke they made on Twitter. But before Grimes, he went through two divorces — and he later started dating actress Amber Heard.
Heard is most well-known for her tumultuous relationship with Johnny Depp. And it seems she and Musk also had quite an interesting year-long relationship in 2016. So, why did the dynamic duo break up? Here's what we know.
Elon Musk claimed he hates the idea of being alone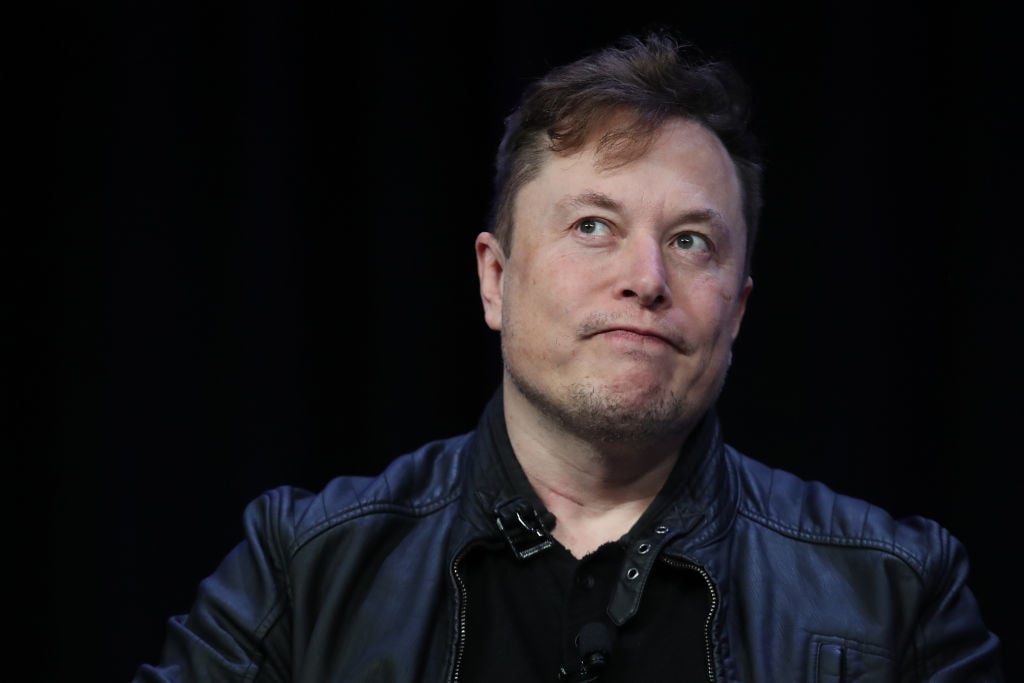 Musk may be extremely busy with all of his business endeavors, but it appears he still adores the idea of spending his life with someone. The tech mastermind doesn't often talk about his personal life, but he opened up about his relationship with Amber Heard in 2017 while talking to Rolling Stone. He spoke to the publication after the breakup — and he made it known he loves the company of others, as he hates loneliness.
"If I'm not in love, if I'm not with a long-term companion, I cannot be happy," Musk told the Rolling Stone interviewer. He then added that he hates "going to sleep alone," though he knows the feeling well.
"It's not like I don't know what that feels like: Being in a big empty house, and the footsteps echoing through the hallway, no one there – and no one on the pillow next to you," Musk added. "How do you make yourself happy in a situation like that?" He then told the publication that as a child, that was his major wish: He never wanted to be alone.
Johnny Depp said Amber Heard was cheating in their marriage with Musk
According to Heard and Musk, they didn't start seeing each other until May 2016. They then broke up for the first time in August 2017, and they got back together in January 2018. Johnny Depp has a different story, though. People reminds us Depp and Heard married in 2015, and the publication states Depp accused Heard of seeing Musk just a month into their marriage.
According to People, the lawsuit said Heard would receive "late night" visits from Musk at the penthouse she shared with Depp. The lawsuit also stated Musk had access to the home the same night Heard revealed bruises on her face due to an alleged domestic violence incident that Depp was involved in. Depp called the allegations an "elaborate hoax," though.
As for Musk, his reps maintain that no such cheating took place. "Elon and Amber didn't start seeing each other until May 2016, and even then it was infrequent. Their relationship didn't become romantic until some time later," People reports Musk's representatives said.
Heard and Musk didn't think the timing of their relationship was right
It seems Heard and Musk's relationship was already controversial from the beginning. But there's no animosity between Heard and Musk now post-breakup. According to People, Heard noted she and Musk bonded over "intellectual curiosity, ideas and conversation, a shared love for science. We just bonded on a lot of things that speak to who I am on the inside." But it wasn't enough to sustain the relationship.
The publication notes Musk and Heard broke up the first time in 2017 due to their busy schedules. And it seems the timing wasn't right when they got back together in 2018, too.
"Elon decided it was time to end it and Amber agreed," a source told People. "They both still care deeply for each other but the timing wasn't right."
Musk said in the past that ending the romance "hurt bad," as he was truly in love with Heard. And they were spotted together even after their second breakup. But now, we know Musk has moved on completely with Grimes. And it seems Heard is also dating others, though she doesn't seem to have settled down with anyone in particular yet.
So, where do the exes stand now? It seems they're still good friends to this day, as it ended amicably.
Check out Showbiz Cheat Sheet on Facebook!