Why Did John Lennon Love Yoko Ono?
John Lennon's love for Yoko Ono is the stuff of legends. What attracted the world-class rock star to this avant-garde artist?
John Lennon and Yoko Ono became one of the most prominent celebrity couples of the 20th century. Many Beatles fans disliked Yoko and blamed her for the Beatles' break-up. Despite any friction she may have caused among the band, John still loved her dearly. Let's look at why John fell head over heels for Yoko.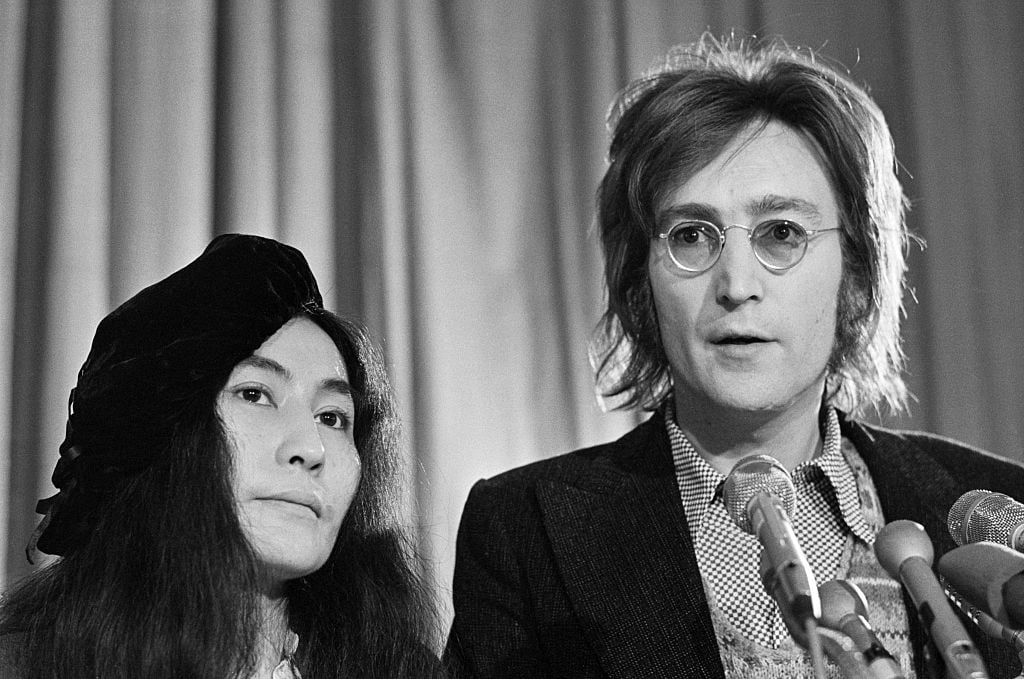 How John Lennon and Yoko Ono fell in love
Prior to her relationship with John, Yoko was an avant-garde artist living in Japan. She first met John in 1966 during an exhibition of hers called Unfinished Paintings and Objects. According to Ultimate Classic Rock, the singer mistakenly believed that the exhibition would involve risque performance art. John was initially disappointed with Yoko's work, before he saw a conceptual piece involving a ladder.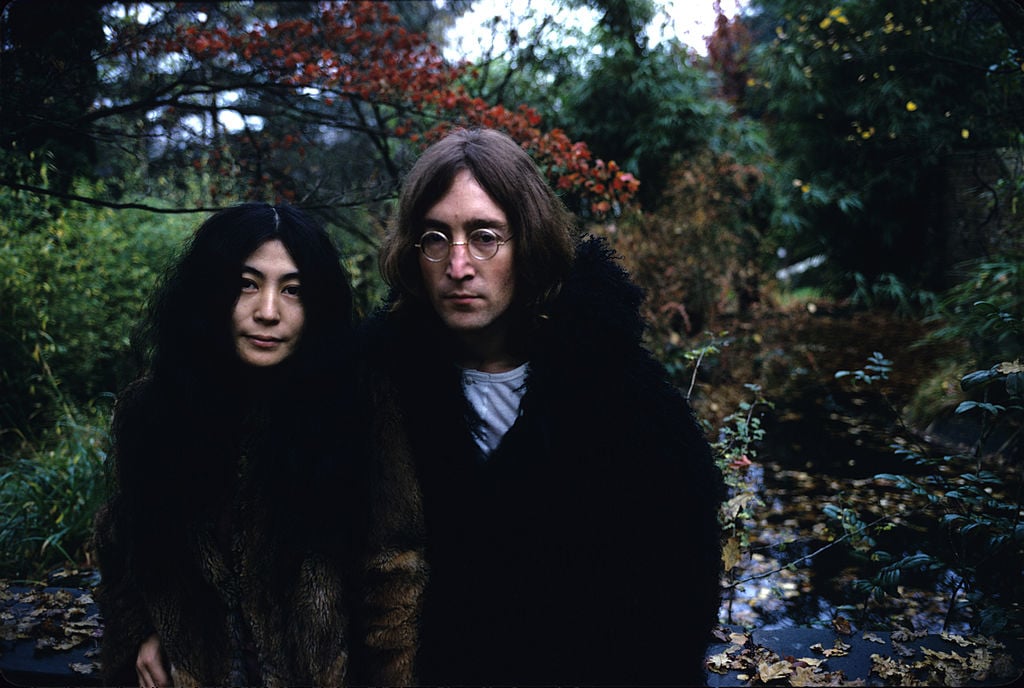 To experience the piece, one had to climb up the ladder to read some writing on the ceiling. John told Rolling Stone in 1971 "in tiny little letters it says 'yes.' So it was positive. I felt relieved. It's a great relief when you get up the ladder and you look through the spyglass and it doesn't say 'no' or 'f*ck you' or something, it said 'yes.'"
The couple's artistic collaborations and emotional connection
According to The Independent, John and Yoko had similar imaginations. John had a keen interest in the whimsical and fantastical writings of British authors like Lewis Carroll and Edward Lear, which put him on a similar wavelength as Yoko and her love of the avant-garde. Their similar artistic sensibilities led them to become collaborators; together, the couple made eight albums, many of which feature experimental music.
Yoko would also inspire one of the most famous late-period Beatles songs: "The Ballad of John and Yoko." In the song, John laments the public's negative reaction to his relationship with his wife, singing "You know how hard it can be / The way things are going / They're going to crucify me."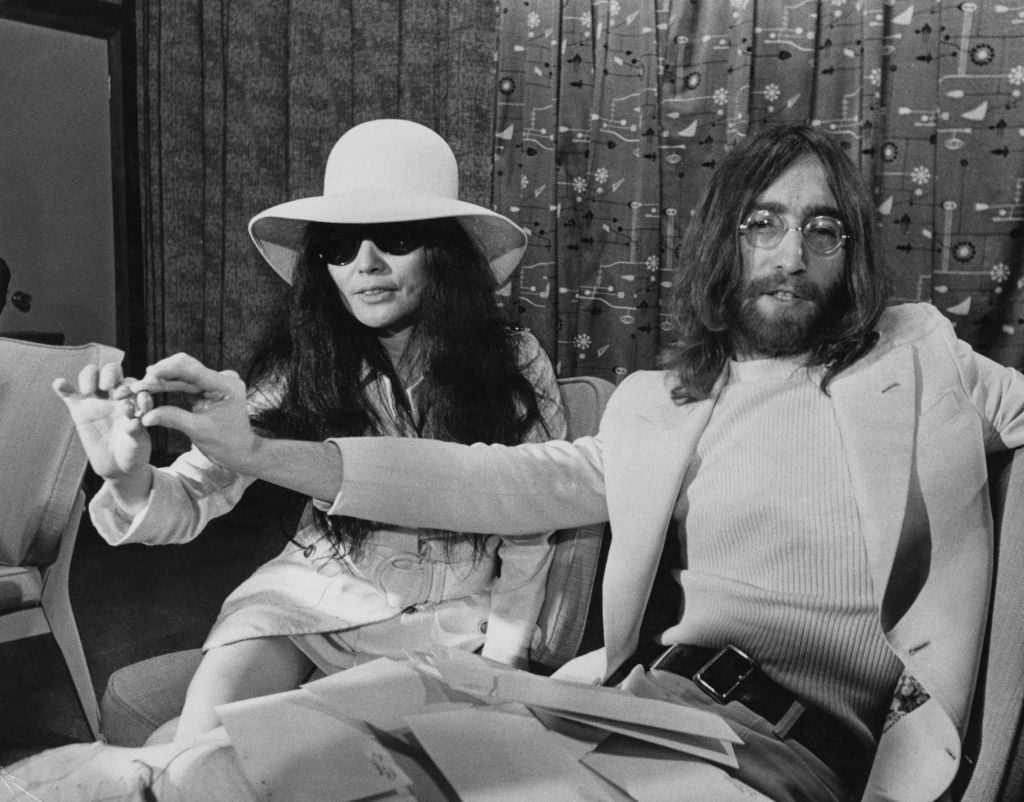 In an interview on his love for his wife, John praised Yoko's mind. Rolling Stone reported that John said that the "best part of being with the Beatles when they were ticking was they were ticking, but they began to slow down." The legendary rocker said that Yoko's brilliant mind made him feel like he was living with four or five other people when they became a couple.
John's emotional connection to Yoko ran deep. Rolling Stone reported that John felt that he never experienced love prior to meeting Yoko. The singer said "When I was singing about 'all you need is love,' I was singing about something I hadn't experienced. I'd experienced love for people in gusts, and love for things, trees, things like that, but I hadn't experienced what I was singing about."
John also said that he wanted to be around his wife as much as possible, elaborating "If you love somebody, you can't be with them enough. There's no such thing. We don't want to be apart."
Yoko Ono strikes back at her critics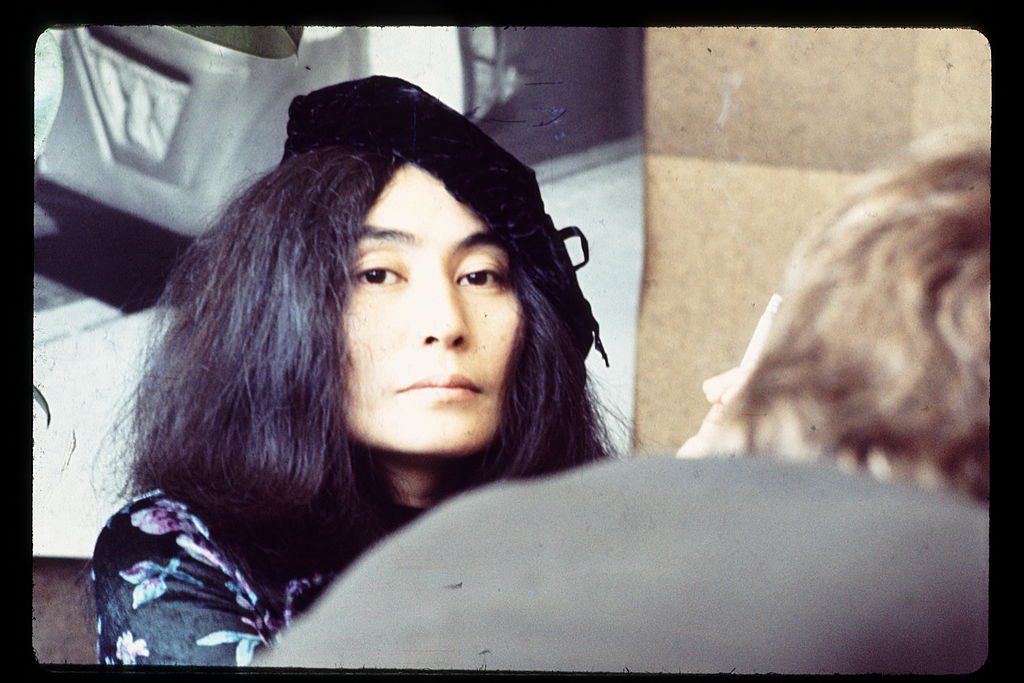 Many theorize that Yoko was only interested in John because he was a member of the Beatles. According to Entertainment Weekly, Yoko criticized this narrative on The Dick Cavett Show, saying "I resent to think of [John] as one of the four [Beatles], or any one of the four, because I just met him as another artist. I didn't particularly realize that part of it, really."