Why Did Johnny Depp and Kate Moss Break up?
Johnny Depp and Kate Moss were the "it" couple of the 1990s. Their relationship is still heavily praised for being one of the most glamorous/grunge-fused pairs in Hollywood. But despite how passionate their relationship was, there were still several tumultuous aspects to their four-year courtship.
What caused Depp and Moss to break up? And why did it leave Moss crying for "years and years" afterward?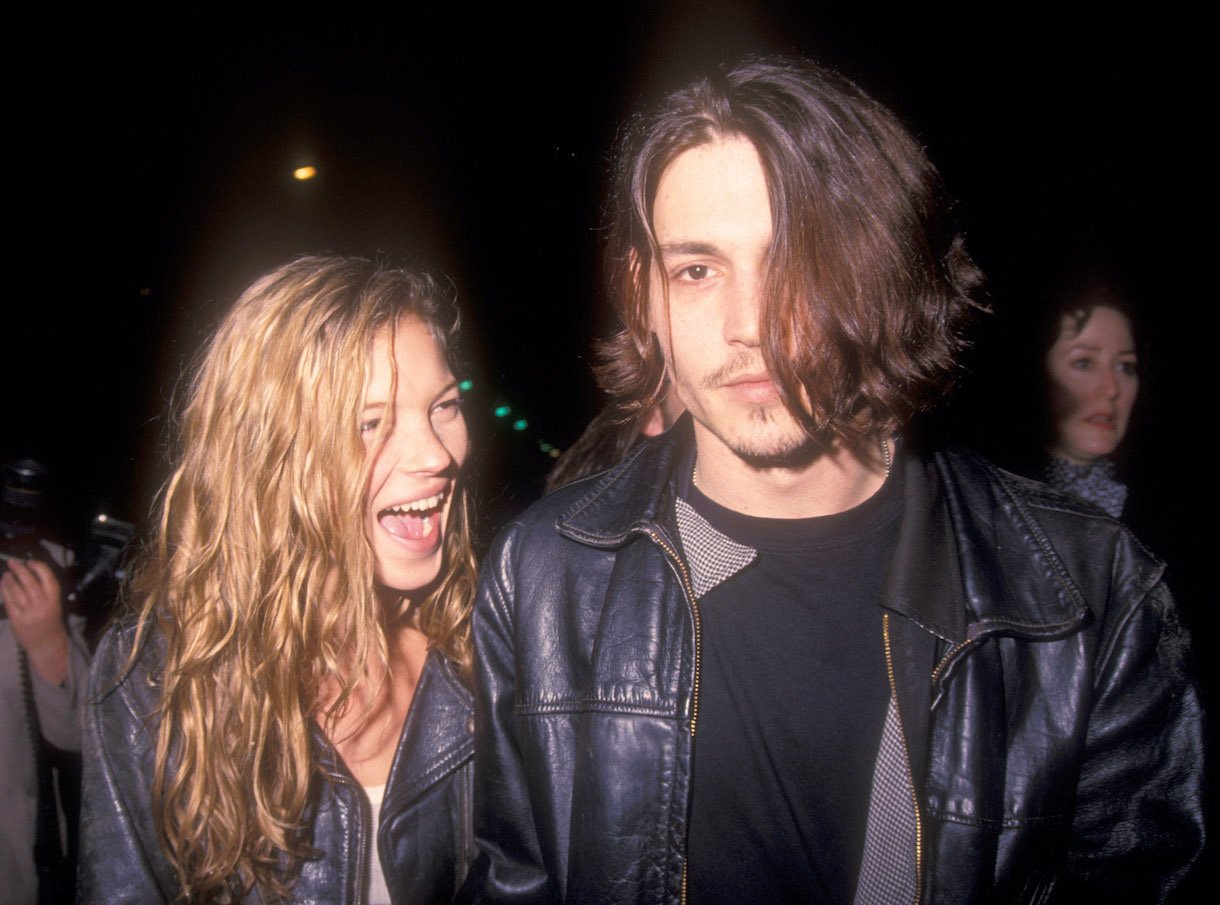 How did Johnny Depp and Kate Moss meet?
Moss and Depp were introduced to one another by a mutual friend, George Campbell, who worked as a columnist for Vogue. He recalls that rainy day in the mid-90s when he first introduced the two.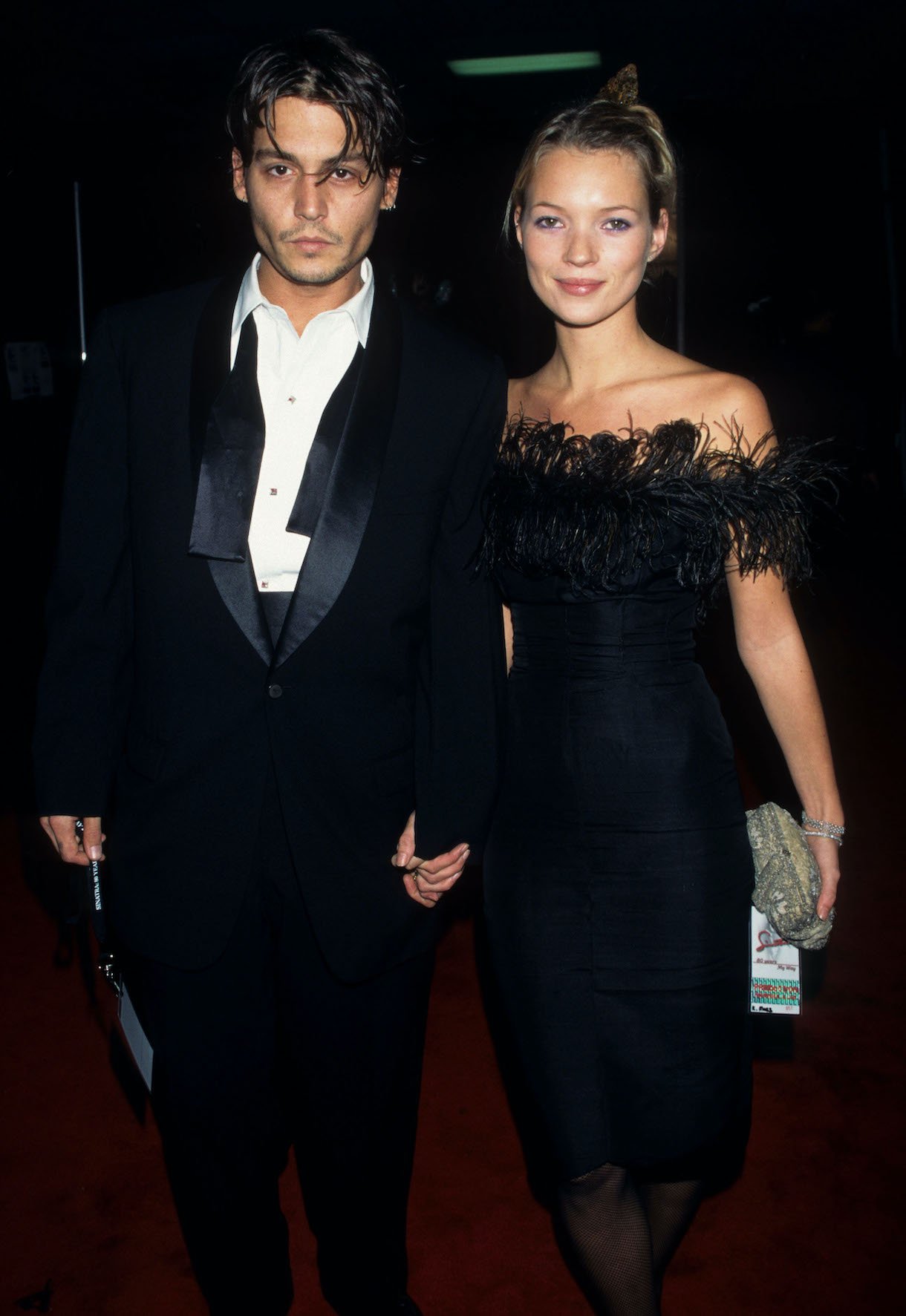 In an Instagram post (via Paper Magazine), he reminisced on the pair's origin story.
According to Campbell, he says they met in the "mid-'90s, at Cafe Tabac, which was the supermodel hangout back in the day!"
He continues, adding, "Johnny was in the back having dinner, and Kate walked in with Naomi Campbell. And I grabbed her and made the introduction! I had no idea that they would then become the IT couple for seasons to come, destroying hotel rooms across the globe during their still unforgettable union!"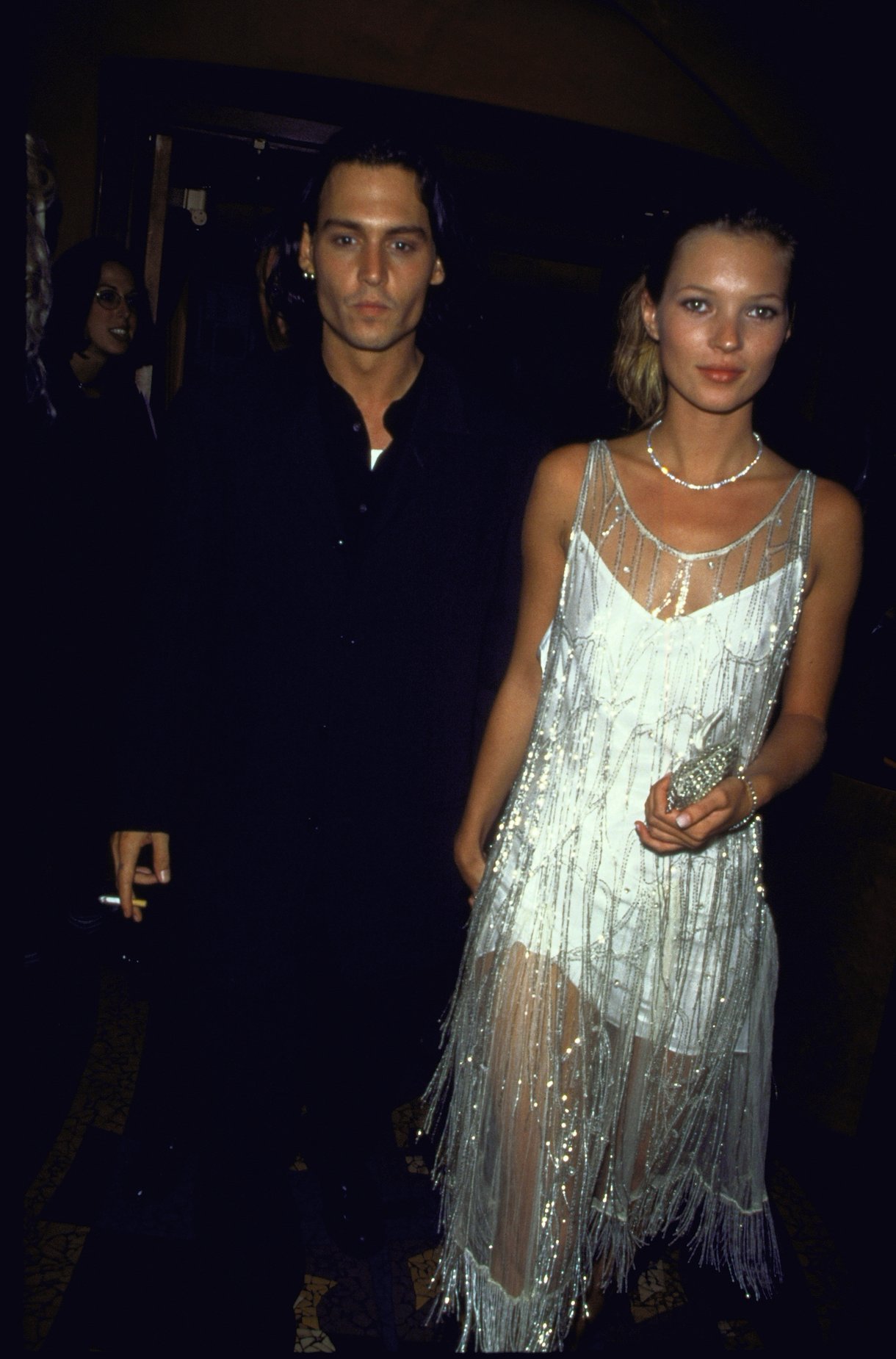 And according to People Magazine, Moss and Depp weren't afraid to show the world how much they loved each other. PDA was their "thing," and as the magazine reveals, they couldn't keep their "hands, lips, mouths, legs off of each other."
But as time went on, their relationship became rocky. It got to the point where they could no longer continue the courtship, and they had to call it quits. But what was the reason for their break up?
Why did Johnny Depp and Kate Moss break up?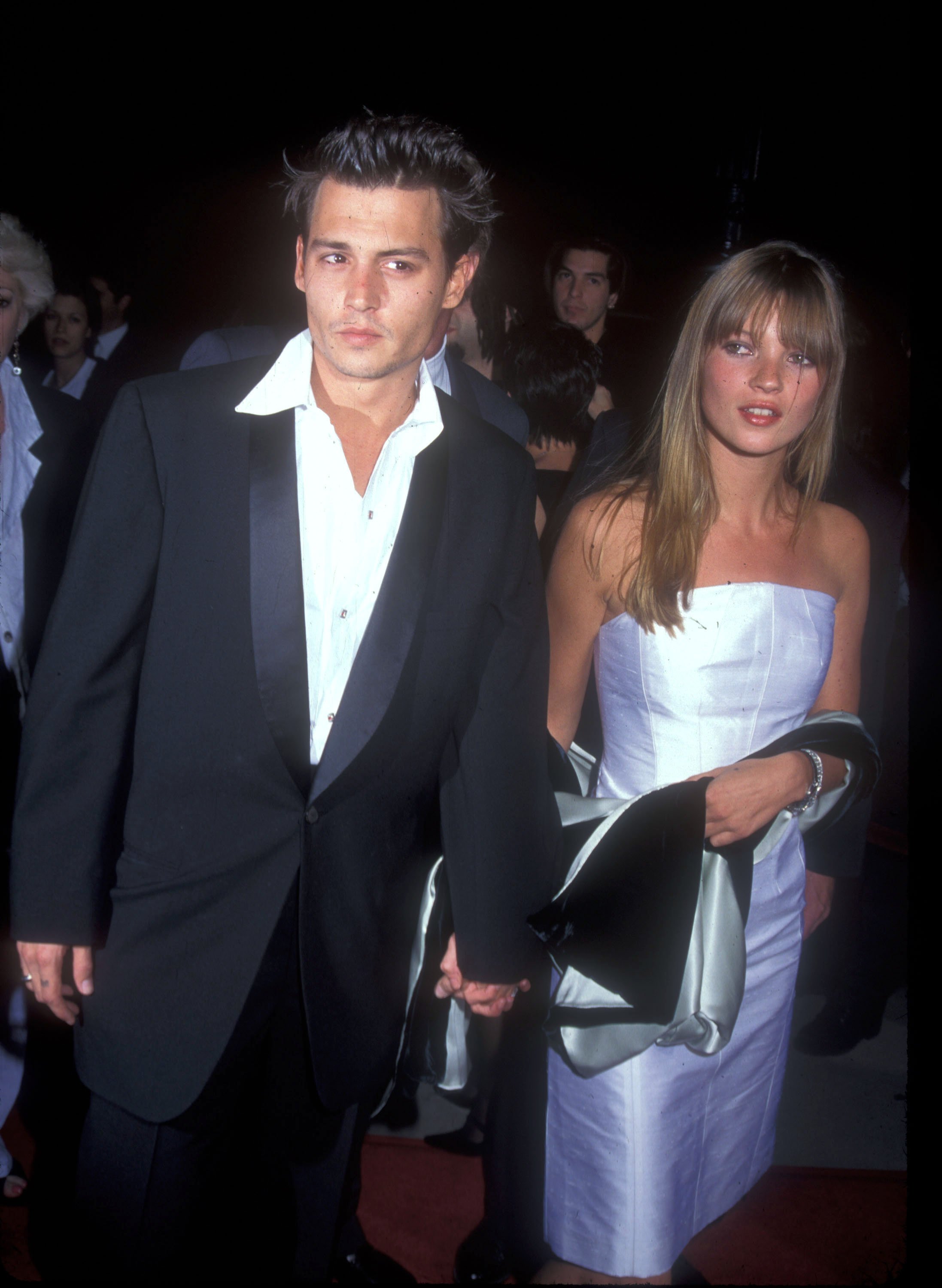 According to Depp in an interview with Hello! Magazine, the breakup was his fault. He says that he didn't give her the attention that she deserved and that he let his work life get in the way of their relationship.
"I've been so stupid because we had so much going for our relationship," Depp revealed. "I'm the one who has to take responsibility for what happened."
Depp then claims that he was "difficult to get on with" in their relationship.
"I let my work get in the way, and I didn't give her the attention I should have," he revealed.
The model spent years sobbing over their breakup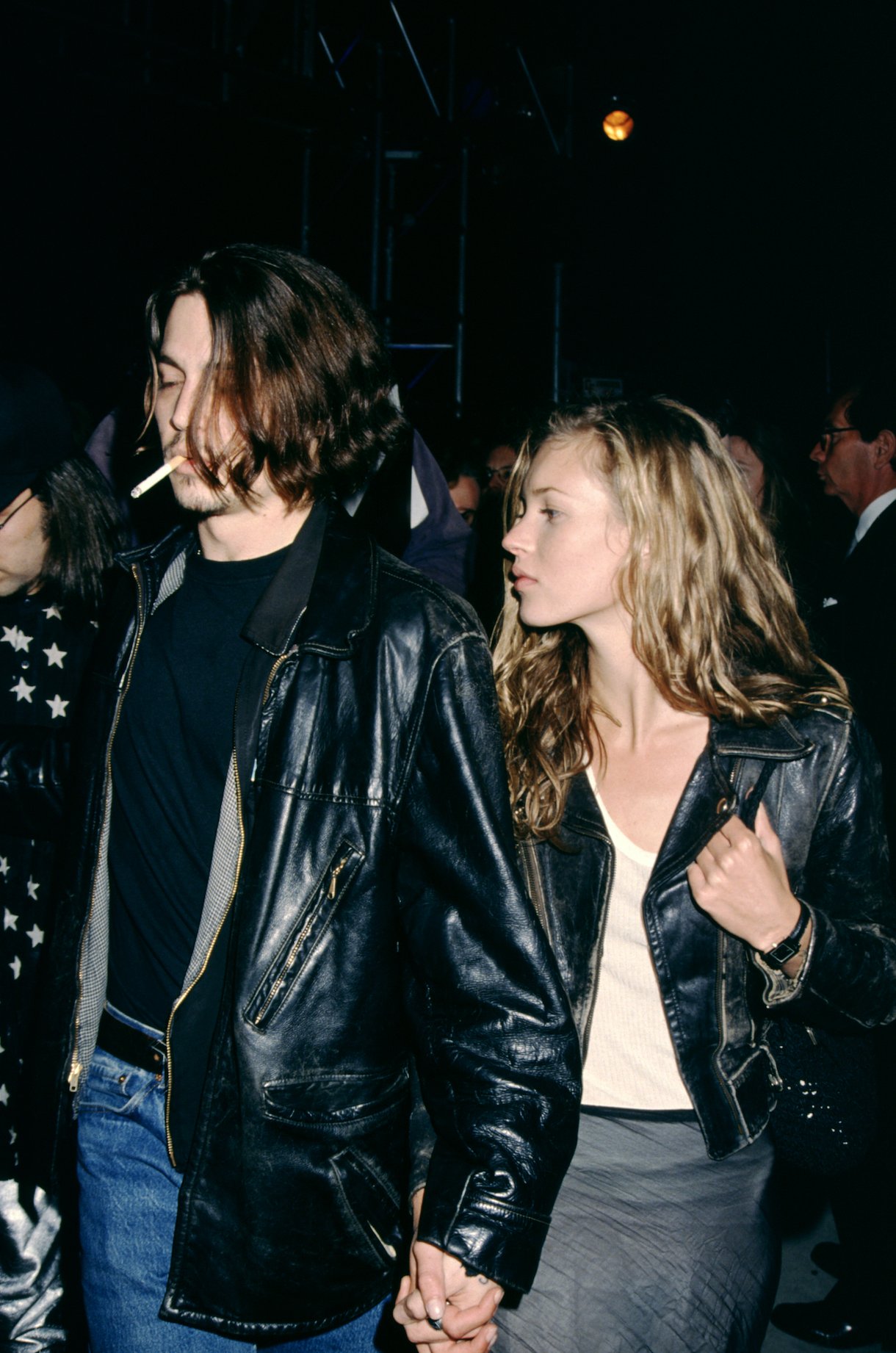 According to Moss, she was so in love with Depp that she spent several years crying over their split. She said in a recent interview with Vanity Fair,
"There's nobody that's ever really been able to take care of me. Johnny did for a bit… I believed what he said," Moss adds. "Like if I said, 'What do I do?' He'd tell me. And that's what I missed when I left. I really lost that gauge of somebody I could trust. Nightmare… Years and years of crying. Oh, the tears!"
But fortunately, as time passed, Moss grew grateful for her relationship with Depp. She says that she still feels "lucky" that she got to be with the actor, because he taught her a lot about fame.
"I was lucky to be with Johnny," she tells Vanity Fair. "He taught me a lot about fame. He told me, 'never complain, never explain'. That's why I don't use Twitter and things like that. I don't want people to know what is true all the time, and that's what keeps the mystery."