Why Did Julianne Hough and Ryan Seacrest Break Up?
Julianne Hough is well-known for her dancing abilities, as she attained fame after joining Dancing With the Stars. But it seems she had a number of high-profile relationships, too. And we can't forget that she dated television host and producer Ryan Seacrest.
Hough has opened up about her breakup from Seacrest in the past, and it looks like she's doing so again now. Here's what she said about why they decided to part ways.
Julianna Hough felt she didn't 'deserve' the luxuries that came with dating Ryan Seacrest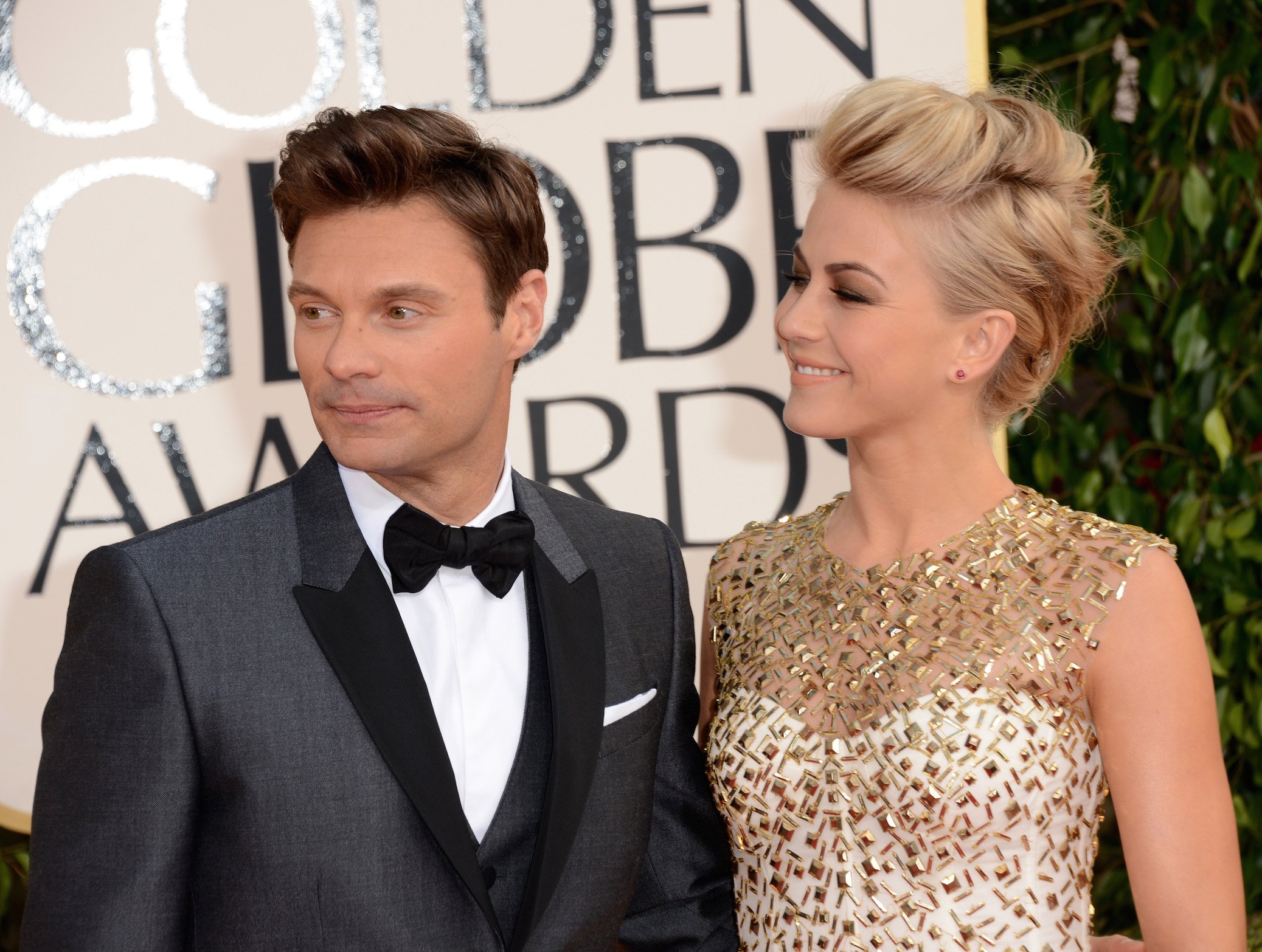 Hough and Seacrest dated back in 2010 for three years. Though they have a 13-year age difference, it seems that wasn't the main problem. Hough was just gaining traction as a dancer on Dancing With the Stars, and being surrounded by the luxuries of Seacrest's life left her feeling empty.
Hough grew up Mormon with her family in Utah, so Seacrest's lavish life was a huge departure from what she knew. "I was on private planes and yachts and living in a very, very well-off house — pretty different from where I grew up," she explained on Instagram Live, according to Yahoo. "I had just got out of that relationship because I wanted to create that for myself. I kind of felt like I didn't deserve it. I didn't earn that. So now I need to go create that for myself."
Once Hough ditched Seacrest in 2013, she went on a soul-searching journey with friends and lived the wild, party lifestyle she never lived before. She then called that time her "wild year of abandon and freedom, and I realized that the pendulum swing went from one side to the extreme. I was like: 'OK, there's gotta be something in the middle where I can find fulfillment without having to be so dynamic and extreme.'"
Hough said she always had 'one foot out' with Seacrest due to fear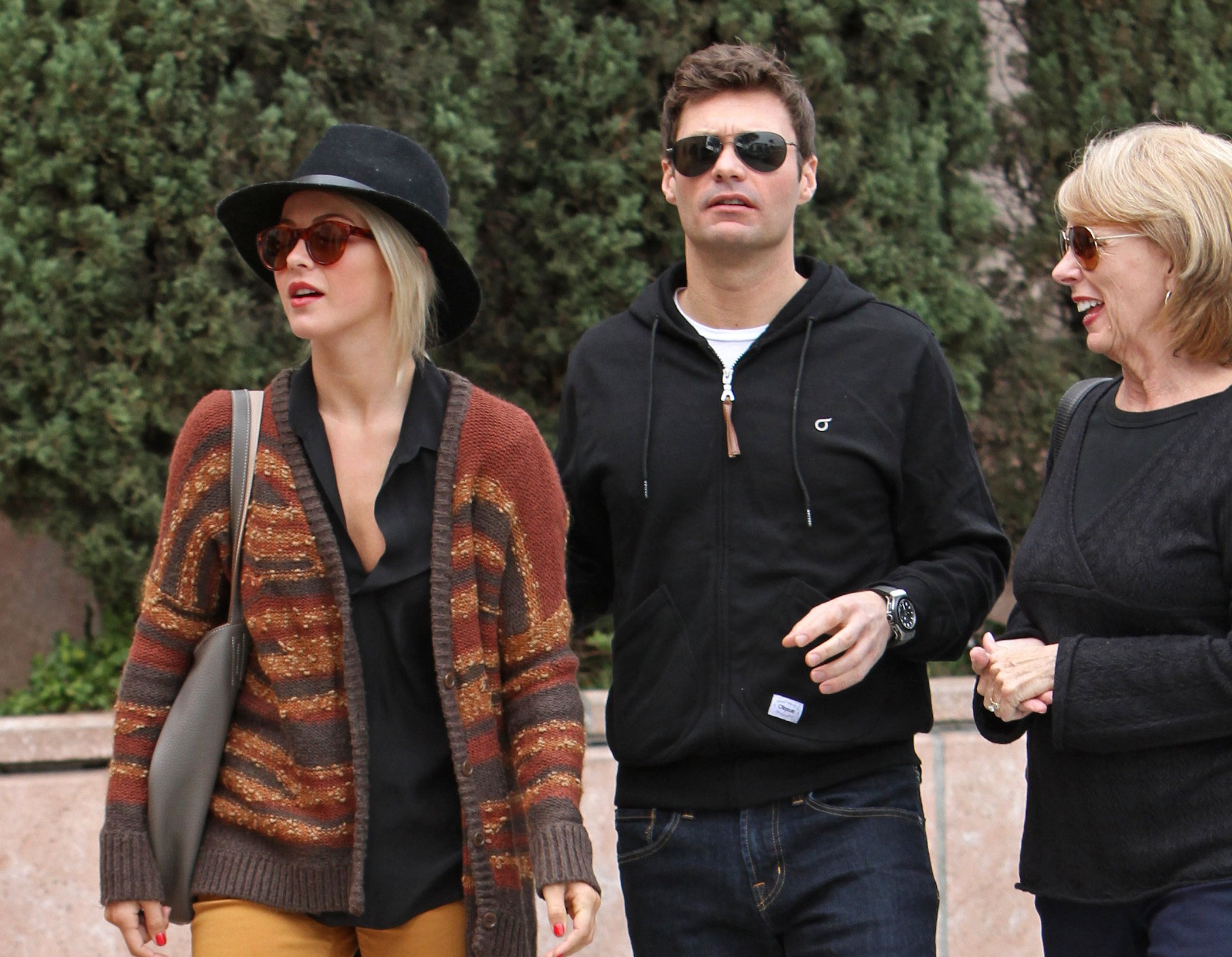 Not only did Hough want to create her own life, but she also had a hard time fully committing and opening up to Seacrest.
"Every relationship, there was nothing wrong or bad, but there was nothing right," she told Redbook in 2014. "I had one foot out because I didn't want to get hurt. And I didn't say what was on my mind because I didn't want to ruffle any feathers. I needed to be perfect."
It seems a lot changed for Hough when she attended a six-day seminar that made her rethink herself and her relationships. "I was not into it at first, but I learned so much about myself and why my relationships didn't work that by the end I was on a high," she added. Hough then noted this attitude helped her when she met Brooks Laich, as their relationship flourished from the start.
She's now going through a divorce with Brooks Laich
RELATED: Julianne Hough and Brooks Laich Split: Why Some Fans Believe a Tragedy Led to Their Breakup
Laich and Hough split back in May 2020, and they're officially divorcing as of November 2020. It seems differences in what they wanted out of the future are to blame.
"They were trying to get their marriage to work for a long time," a source told People. "They both made many changes and compromised, but it just wasn't enough. They don't have the same vision for the future."
Another source verified to People that there's "no ill will" between Laich and Hough, but they're simply not meant to be. Others reported that Laich was willing to give his marriage another shot, but it looks like that's no longer in the cards.
We're wishing Laich and Hough the best of luck going forward. As for Seacrest, it looks like he's single now, too.
Check out Showbiz Cheat Sheet on Facebook!