Why Did Kristin Cavallari and Jay Cutler Call Off Their Engagement the First Time?
Kristin Cavallari and Jay Cutler have been together for as long as many of her fans can remember. Unfortunately, despite having three kids and building a life together, the couple's ready to call it quits. And as their divorce rages on, it seems the two aren't going their separate ways amicably.
From fights over Cavallari purchasing a new home to legal battles exposing the bitterness they have toward each other, all eyes are on the soon-to-be exes as their divorce continues. And now that we're taking a look back at their relationship, it seems it wasn't all sunshine and rainbows in the beginning, either. In fact, Cavallari and Cutler called off their engagement the first time they were ready to tie the knot. Here's why.
Kristin Cavallari and Jay Cutler are calling their marriage quits after a decade together
Cavallari and Cutler made their impending divorce official by posting about it on Instagram. "With great sadness, after 10 years together we have come to a loving conclusion to get a divorce," Cavallari posted on April 25. "We have nothing but love and respect for one another and are deeply grateful for the years shared, memories made, and the children we are so proud of. This is just the situation of two people growing apart."
While Cavallari claims that she and Cutler still have "love and respect" for one another, it seems there's more brewing beneath the surface. Cavallari claimed Cutler was "punishing" by blocking funding necessary for her to purchase a new home, according to E! News. And SheKnows reports Cavallari accused Cutler of misconduct and wants full custody of their children.
HollywoodLife notes documents claimed that Cavallari "denies that the Husband has always been the available at home parent and primary caretaker of the parties' minor children. Wife would show that she has been the primary residential parent and she is a fit and proper person to be named Primary Residential Parent," too. Despite it all, Cutler wants joint custody.
Insiders say Cavallari has been unhappy with Cutler for years
It seems Cavallari and Cutler's divorce shouldn't come as too much of a shock. The couple's had notable ups and downs for years, and Cavallari has even discussed some of her marital struggles on Very Cavallari. A source also told People that Cavallari's been unhappy for quite some time.
"Kristin has been so unhappy for so long. Her marriage has been struggling for at least three years," the insider told the publication. "She just wants to be happy and to be a good mom. They tried to make it work for the kids, but Kristin realized Jay is not going to change."
Another source seemed to echo these sentiments as well. They claimed Cavallari and Cutler's busy careers made it difficult for them to find quality time to spend together, thus putting strain on their marriage. "They lived apart a couple of times during the marriage," the source noted. "This takes a toll on any romance no matter how promising things looked to others."
Cavallari and Cutler called off their engagement the first time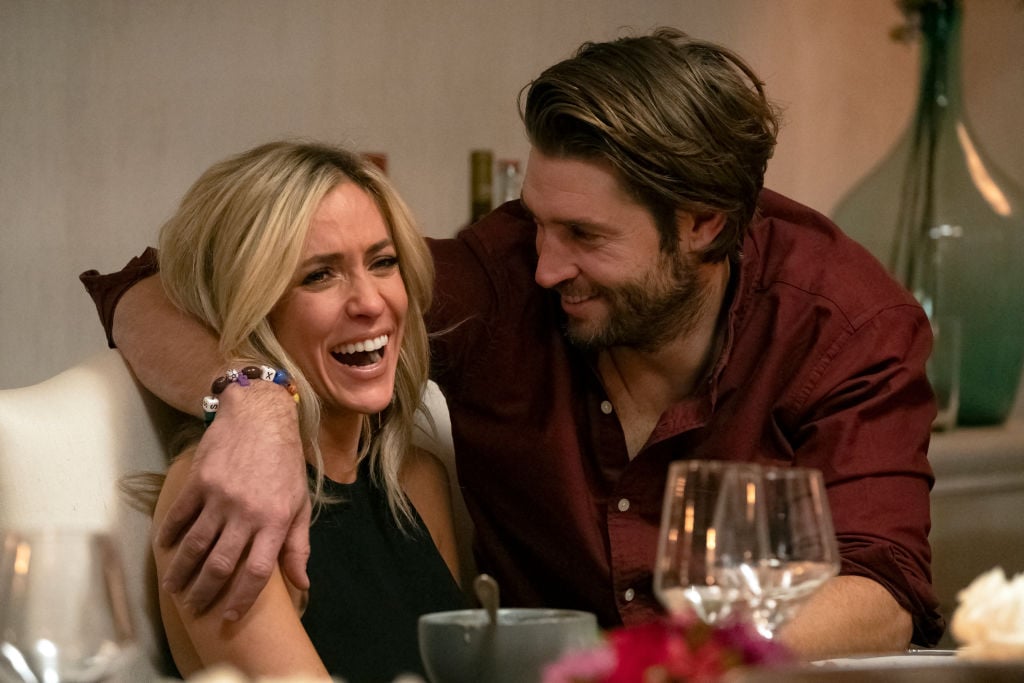 When Cavallari and Cutler were first preparing to wed, they called off their engagement — and it seems it was Cavallari who pulled the plug. As for why, Us Weekly notes Cavallari explained it all in her book, Balancing in Heels.
Cavallari explained, "At that moment, something wasn't right." She and Cutler had been together for a year prior to their engagement, and they broke up in July 2011. "A few things needed to change, and I knew the only way Jay would see how serious I was, was if I ended the relationship," she wrote.
"I always go after what I want in life, with men or otherwise, and I never settle," she Cavallari noted in her book. "If something doesn't feel right, I act on it. It's just who I've always been."
It seems Cavallari's passion for her career was a sticking point in her relationship from the beginning. "If I stayed at home, I wouldn't be happy. And would probably end up resenting Jay for it," she wrote.
Cavallari and Cutler were clearly able to work out their differences, and the publication notes Cavallari stated their therapist helped them communicate more effectively. Now, it seems the couple is truly ready to walk away from each other once and for all.
Check out Showbiz Cheat Sheet on Facebook!