Why Did Lil Uzi Vert Release Two Albums in Two Weeks?
Lil Uzi Vert is one of the most buzzworthy rappers in the music industry. He is relatively new to the music scene, but in the short time that he has been in the public eye, he has been critically acclaimed for his talent. Lil Uzi Vert has collaborated with some big names in the business, including Wiz Khalifa and Young Thug. Although Lil Uzi Vert has been actively creating music for several years, he recently stepped up his game big time, releasing two albums back to back – and fans are definitely loving the additional music.
How did Lil Uzi Vert get into music?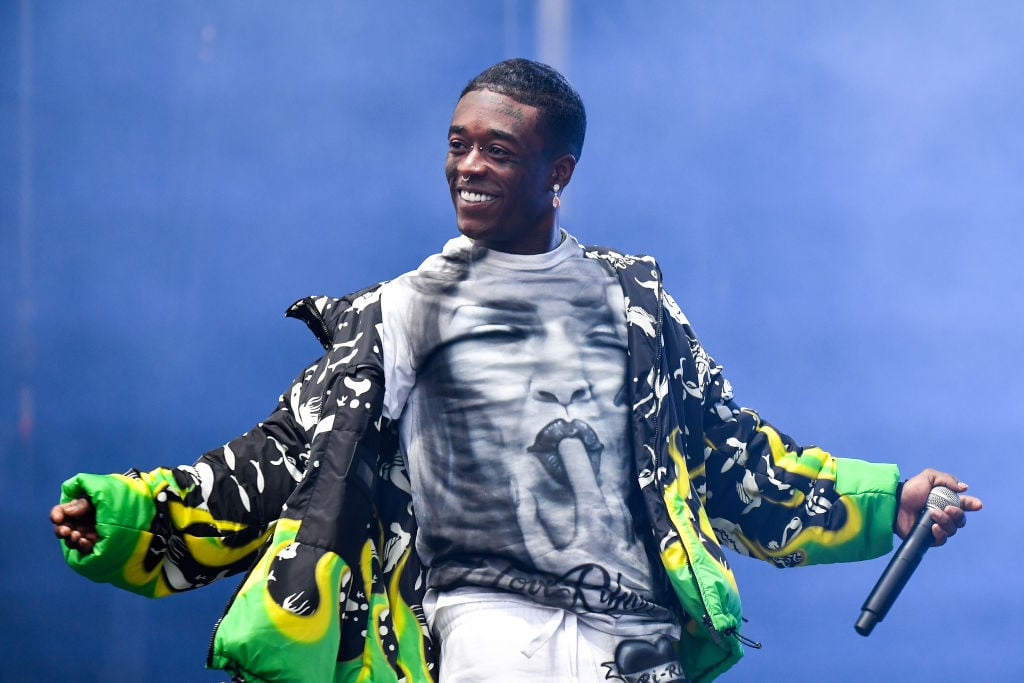 Lil Uzi Vert was born as Symere Woods in Philadelphia, Pennsylvania, in 1994. As a child, he listened to a wide variety of artists, including Wiz Khalifa, Marilyn Manson, My Chemical Romance, and Meek Mill. He developed a deep love for music and began rapping while he was still in grade school. By the time the year 2010 rolled around, Lil Uzi Vert started working with a few local music groups, perfecting both his stage presence and his rap style.
In 2014, Lil Uzi Vert released his debut EP, Purple Thoughtz. With influences from multiple genres, the EP quickly gained traction with fans and critics. Over the next several years, Lil Uzi Vert continued to release new music, including a number of popular mixtapes and singles including "No Wait," "Pressure," "Money Lounger," and "You Was Right." He worked with some headlining stars such as Kodak Black, Future, Gucci Mane, and one of his musical icons, Wiz Khalifa.
What is Lil Uzi Vert best known for?
Lil Uzi Vert's debut studio album, Luv is Rage 2, was released in 2017. The album debuted strong on the Billboard charts and was later certified platinum. It spawned successful singles such as "Sauce It Up" and "The Way Life Goes." The release of the album cemented Lil Uzi Vert's status as a star to be watched and earned him thousands of new fans. He started to become more of a presence in pop culture as well, with appearances on late-night shows. 
As far as his personal life, Lil Uzi Vert generally likes to keep things under the radar. For several years, he dated fashion designer Brittany Byrd. The rapper wrote several songs about Byrd, and the two regularly made headlines until their split in 2017. Since then, Lil Uzi Vert has not been linked to anyone else. For the past several years, Lil Uzi Vert has been teasing new music. Still, not even his most devoted fans could have expected that he would go into 2020 swinging, releasing not one, but two rounds of brand-new music.
Lil Uzi Vert's two back-to-back albums
In early March, Lil Uzi Vert released his second studio album, Eternal Atake. The surprise release took his fans by surprise, but it was received overwhelmingly well. The rapper wasn't done yet – on March 13th, he released the mixtape Lil Uzi Vert vs. the World 2, a follow-up to his 2016 mixtape. Considering that the two albums dropped in the midst of the COVID-19 pandemic, with many people stuck in their homes for a period of time, fans were more excited than ever. As to why he chose to drop two albums back to back, Lil Uzi Vert revealed that they are actually "two albums in one."
Lil Uzi Vert's fans haven't been shy about showing their love for the albums on social media. The tag "thank you Uzi" was trending on Twitter, with many fans chiming in with things they love about the music, including lyrics and specific songs that speak to them. Several fans thanked the rapper directly, for contributing something positive to the difficult world of today.