Why Did Mariah Carey Divorce Tommy Mottola and Who She Started Seeing While They Were Still Married?
Mariah Carey was married to Nick Cannon in 2008 before divorcing in 2016. While most fans remember their relationship, some forgot the diva was also married to music executive Tommy Mottola.
The songbird recently revealed details about her marriage to her first husband, their divorce, and confessed that she started a romance with someone else while they were still married. Here's why Carey said she had to get out of her marriage to Mottola and the star she started seeing while they were still together.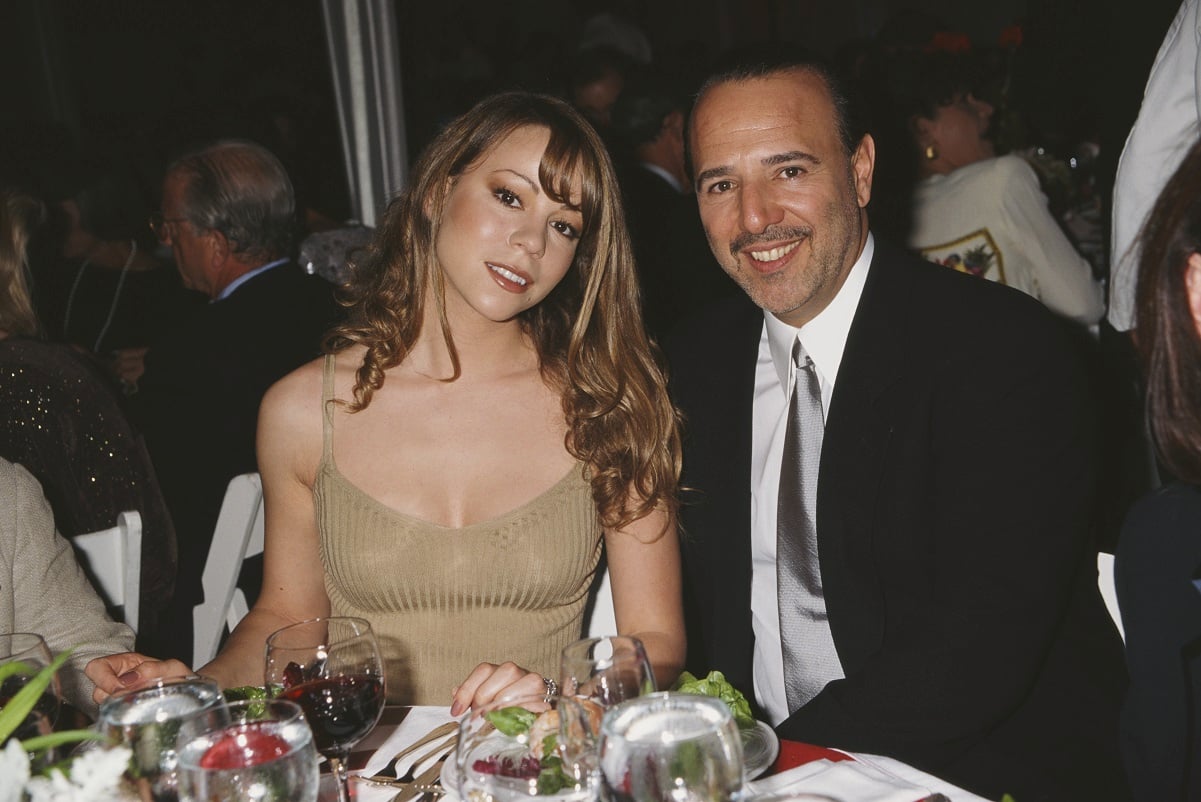 Carey said she felt like a 'prisoner' while married to Mottola
Carey and Mottola tied the knot on June 5, 1993, when she was 23 and he was 44. When they wed, it was her first marriage and his second.
Their wedding was like something out of a storybook. But their union was no fairy tale. The "Hero" singer opened up to Cosmopolitan about what her life was like behind closed doors with Mottola.
"There was a conscious effort to keep me as this all-American, whatever that means, girl. It was very controlled," she recalled. "There was no ­freedom for me as a human being. It was almost like being a prisoner."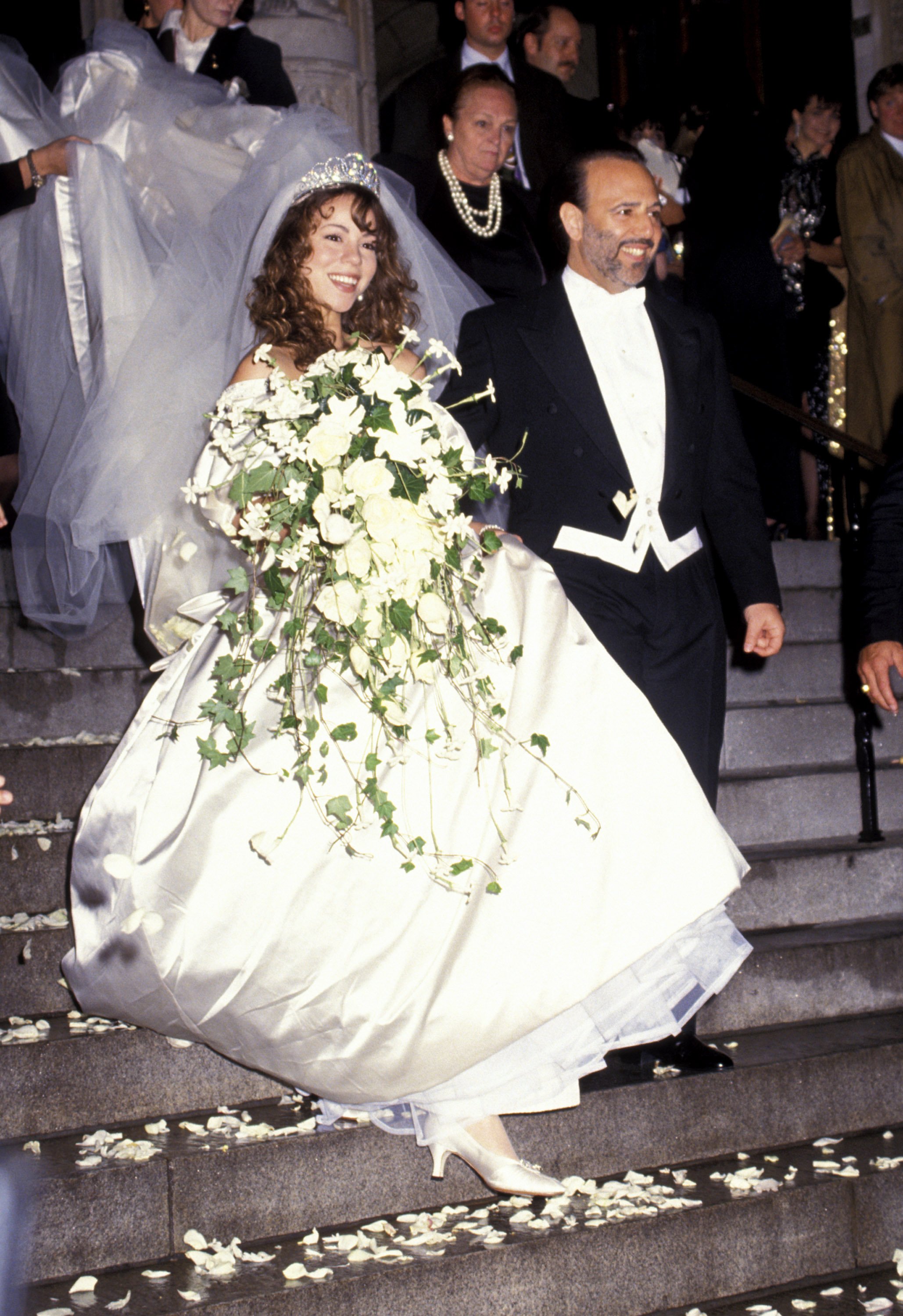 Carey also stated that she "had to get permission to leave the house." The pop star said things got very toxic and she knew she had to leave him because of how "suffocating" it became.
In his 2013 memoir titled Hitmaker: The Man and His Music, Mottola admitted that his relationship with Carey was "wrong and inappropriate."
"If it seemed like I was controlling, I apologize. Was I obsessive? Yes," he wrote in his book (per The Cut), before opining, "But that was also part of the reason for her success."
After Carey and Mottola announced their separation on May 30, 1997, she went on to make highly successful albums with several No. 1 hits.
Her romance with Derek Jeter began when she was still married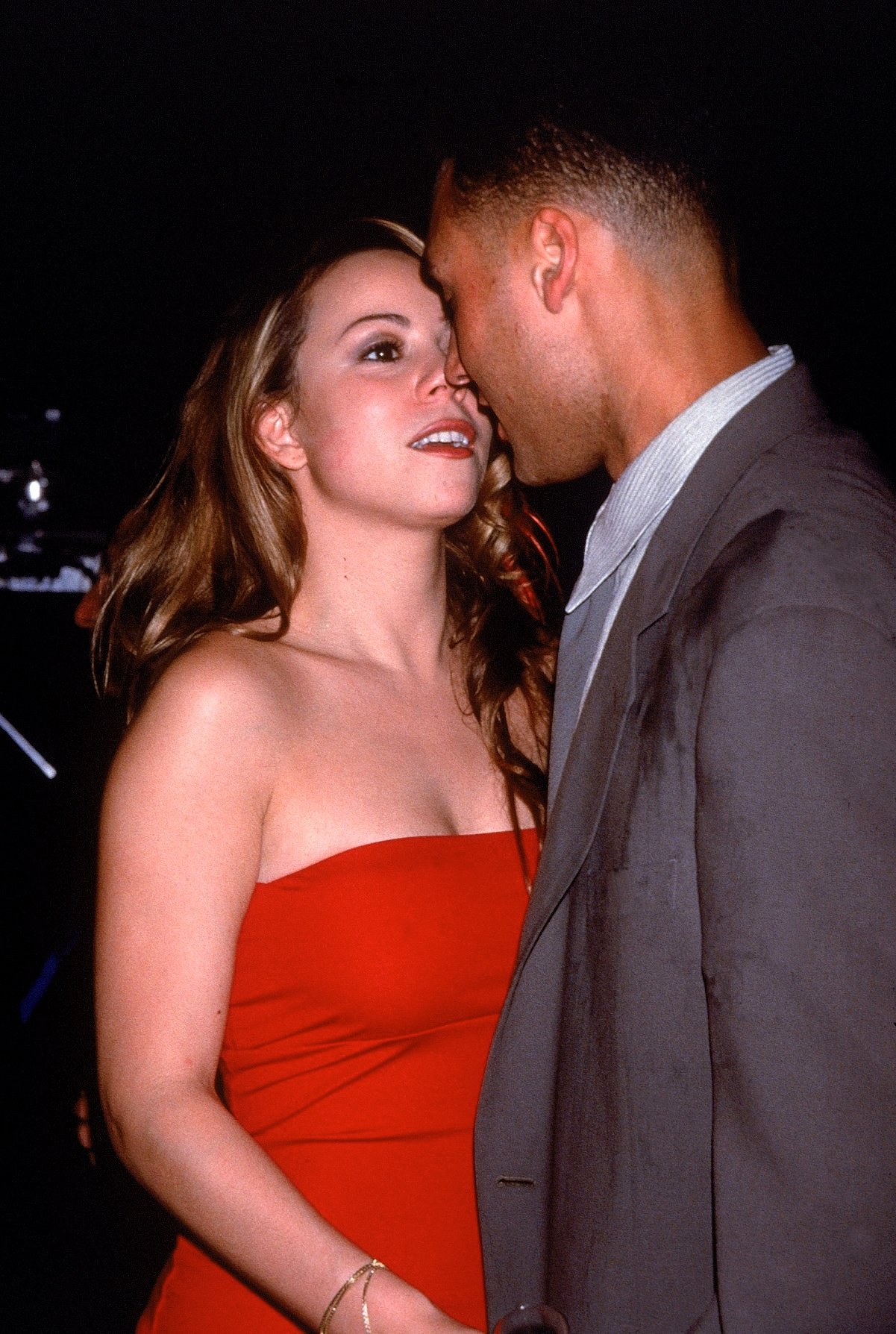 In an interview with Vulture, the hitmaker talked about her own upcoming book titled The Meaning of Mariah Carey and revealed that her romance with former Yankees shortstop Derek Jeter began while she and Mottola were still married. She explained that they "secretly" started texting each other toward the end of her marriage.
Carey also spoke about their first kiss which happened on the roof of Jeter's apartment building.
"I can never forget that moment. I mean, it's not like it was some intensely deep, intellectually stimulating. It was a great moment and it happened in a divine way because it helped me get past living there, in Sing Sing, under those rules and regulations," she said comparing living with her first husband to the maximum-security prison.
Carey and the baseball superstar split in 1998 but their relationship and that first kiss inspired two ballads, "My All" and "The Roof."
Carey's memoir will reportedly touch on more of her relationships
We may learn even more about Carey's other past romances in her book as there's been speculation that she will discuss the details of her relationship and fallout with rapper Eminem.
Carey's memoir was co-written with Michaela Angela Davis and the audiobook version is read by Carey herself.
"This book is composed of my memories, my mishaps, my struggles, my survival, and my songs," the "Heartbreaker" artist stated in an Instagram post. "Writing this memoir was incredibly hard, humbling, and healing. My sincere hope is that you are moved to a new understanding, not only about me but also about the resilience of the human spirit." 
The Meaning of Mariah Carey will be released on Sept. 29.