Why Did Marilyn Manson and Ex-Wife Dita Von Teese Divorce?
Marilyn Manson is in the news more than ever due to Evan Rachel Wood coming forward with abuse allegations. And prior to Wood, Manson was involved with another famous woman — Dita Von Teese. Von Teese became Manson's wife in 2005, but they called it quits just a year later. Here's why the two superstars divorced.
Marilyn Manson and Dita Von Teese married in 2005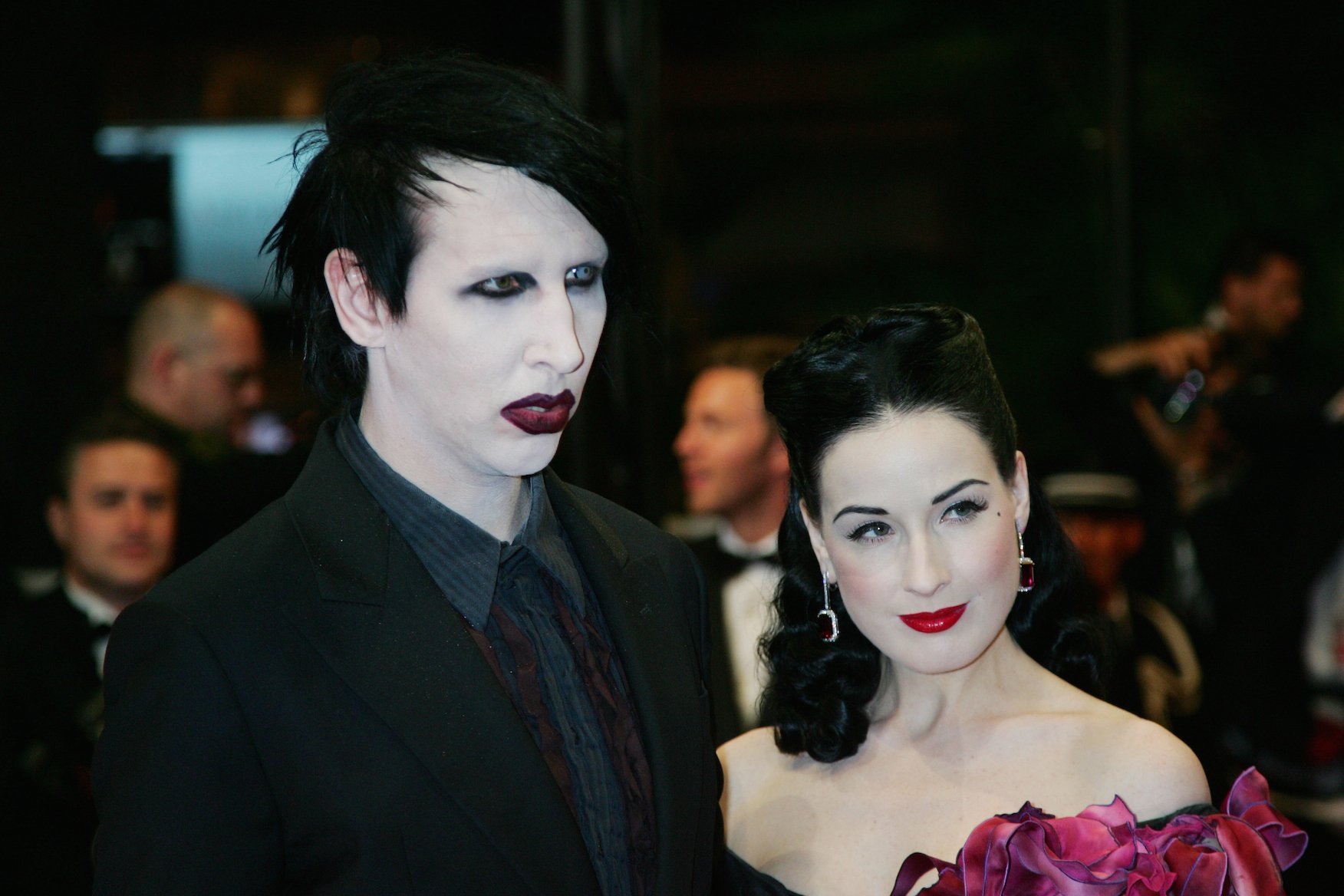 Von Teese, whose real name is Heather Renée Sweet, started dating Manson in the early 2000s. And by 2005, they were married, Harper's Bazaar reports. Their wedding took place as a private ceremony in Los Angeles, and they saved their much bigger party for an event held a week later in an Irish castle. Unfortunately, it wasn't long before Von Teese chose to file for divorce against Manson. She filed on Dec. 29, 2006.
While the marriage was short-lived, Von Teese assured that she really did believe in the relationship. "I would not get married if I didn't believe in it," she said. "I've always believed in tradition. I think both of us did, at the time."
Von Teese also addressed the rumor that she and Manson had an open marriage. She assured that wasn't the case. "I've even had people come to me since, saying, 'Well, didn't you have an open relationship?' No! Never!" she said. "We were completely monogamous. I think people thought we were real free and open, but we really believed in commitment and tradition and our vows. But sometimes people change their ideas, I suppose …."
Dita Von Teese said 'something pretty bad' happened to cause the divorce from Marilyn Manson
So, why couldn't Manson and Teese make things work? It seems it was due to some serious event — though Von Teese never fully explained what it was.
"Let's just say that it must have been something pretty bad for me to move out of the house after six years together and to pack up my stuff on Christmas Eve," she told Harper's Bazaar. "It's not what I expected when I got married, and I felt like I'd found the man of my dreams. But sometimes things change overnight, and you have to make a choice as to whether you're going to respect yourself and say, 'I'm not going to accept this. This is not OK.'"
As for Manson, he noted Von Teese wanted to change him. According to People, he said Von Teese's busy schedule threatened their relationship. And she didn't like his off-kilter sleep schedule.
"She said she had tolerated the lifestyle because she hoped I would change and threatened to leave if I didn't," Manson said. "I was sleeping on the couch in my own home. I was no longer supposed to be a rock star. I was someone who had to be apologized for. I wasn't prepared to be alone. I came out of this naked, a featherless bird."
Was Evan Rachel Wood the reason for the end of the couple's marriage?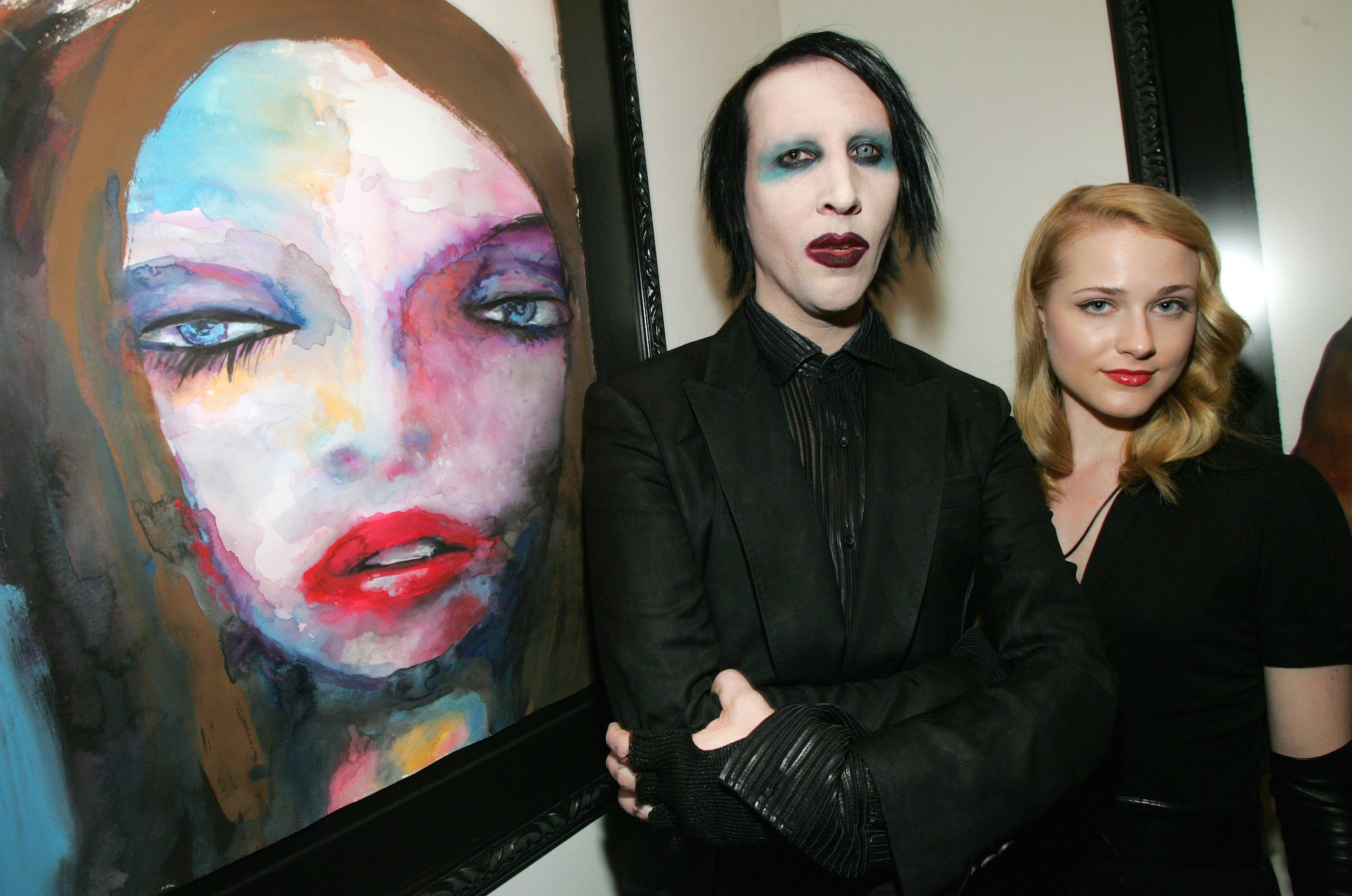 It's still unclear exactly what occurred between Von Teese and Manson to make Von Teese want to leave the marriage as swiftly as possible. But the two seemed to be on good terms later on.
"Even though it failed, she was my longest relationship yet, other than Johnny Depp," Daily Mail notes Manson said of Von Teese.
Manson later went on to date Wood. And when Harper's Bazaar asked Von Teese if the end of her relationship had to do with Wood, she didn't deny it. "No comment," she said.
Today, Von Teese doesn't appear to be married. Manson has been married to Lindsay Usich since 2020.
Check out Showbiz Cheat Sheet on Facebook!