Why Did Marilyn Manson and Rose McGowan Break Up and Call Off Their Engagement?
Marilyn Manson is currently in the news due to abuse allegations made by ex Evan Rachel Wood. And prior to Manson's involvement with Wood, he was married to Dita Von Teese and engaged to Rose McGowan. While there are a lot of unknowns when it comes to Manson's relationship with McGowan, she's spoken in the past regarding why they broke up. Here's what she said.
Marilyn Manson dated Dita Von Teese and Evan Rachel Wood after Rose McGowan romance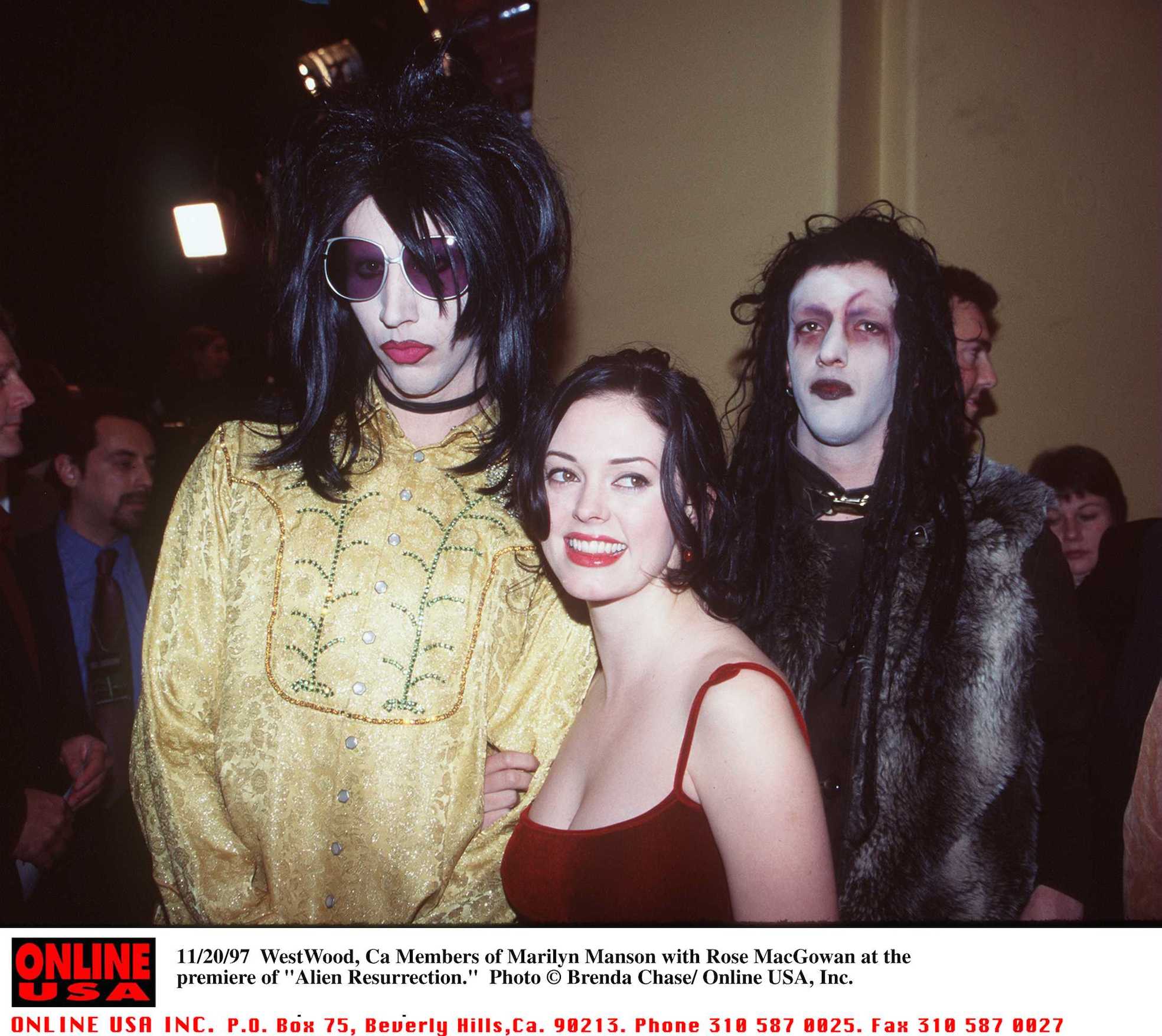 Manson and McGowan had a relationship in the late '90s, and they seemed to be perfect for each other. According to ABC, the couple was engaged for a few years and cut off their engagement in 2001. While McGowan and Manson were living together for a number of years, they completely parted ways after breaking up.
It semes McGowan and Manson first made headlines when they both starred in a music video depicting President John F. Kennedy's assassination.
While McGowan and Manson seemed to be a good match, this wasn't their last romance for either of them. Manson went on to marry Dita Von Teese in 2005, though after a year of marriage, they called it quits. Von Teese said something awful occurred to make her file for divorce and walk out on her marriage.
"Let's just say that it must have been something pretty bad for me to move out of the house after six years together and to pack up my stuff on Christmas Eve," she told Harper's Bazaar.
Manson then went on to date Wood in 2007, and the two were engaged in 2010.
Why Marilyn Manson and Rose McGowan broke up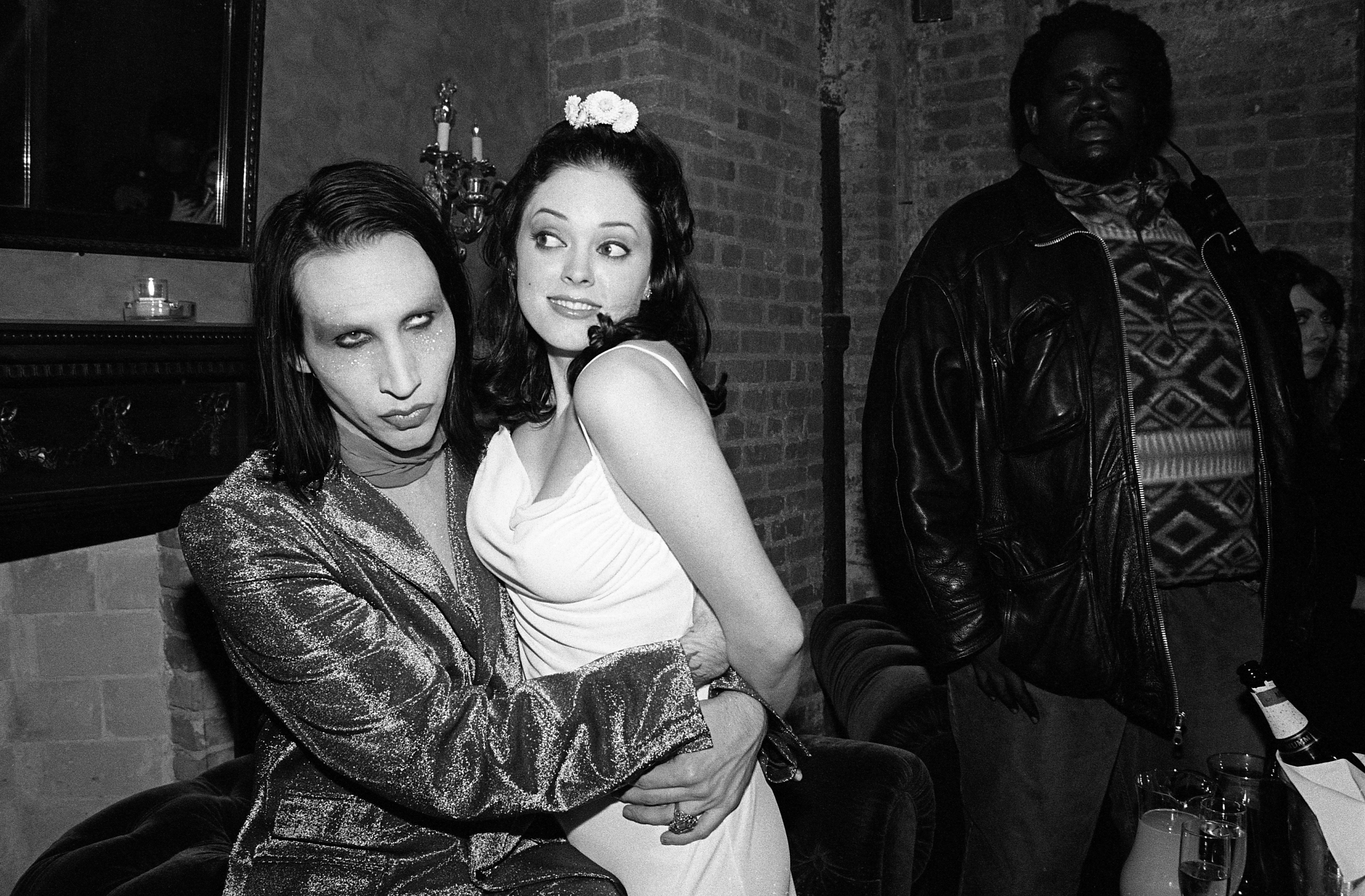 Manson and McGowan didn't seem to have any hard feelings toward each other when they split. ABC notes McGowan stated at the time, "There is great love, but our lifestyle difference is, unfortunately, even greater."
The publication also noted Manson's intense touring schedule may have been their undoing. And it seems McGowan's mother had great hopes the two would marry. "I'm surprised, but very happy," McGowan's mother said when Manson first proposed in 1999. "I was hoping they would get married."
Touring aside, there were likely other factors at play with Manson and McGowan's relationship. According to Entertainment Tonight, McGowan spoke on Watch What Happens Live about her breakup. She first referenced Scarface to discuss the split.
"Think about it Andy … what was Scarface about?" she stated.
After that, host Andy Cohen noted, "Coke. He did too much blow and you were not down for it?"
To that, McGowan countered, "Actually, I don't know. I plead the Fourth [instead of Fifth] … I'm honest, always, I can't help it."
Rose McGowan tweeted support to Evan Rachel Wood after abuse claims
McGowan is standing strong with Wood. In February 2021, Wood came forward and claimed Manson was abusive to her during their relationship together.
"The Cult of Hollywood, fame, and the music industry must be stopped from protecting predators and selling their sickness to the world," McGowan tweeted, according to Rolling Stone. "Their sickness has a farther reach than a nuclear bomb. When those at the top help monsters for profit they hurt us all."
Additionally, in a video, McGowan spoke more on her support. "I am profoundly sad today and disgusted, but I am mostly proud," she said. "Proud of Evan Rachel Wood and the others who have come forward against Marilyn Manson, my ex." As for McGowan herself, she said her experience with Manson differed, but she still is in support of survivors. "That has no bearing on whether he was like that with others before or after," she added.
Check out Showbiz Cheat Sheet on Facebook!