Why Did Ozzy Osbourne Cancel His 2020 North American Tour?
Since the early 1970s, Ozzy Osbourne has been a rock icon. From his early days with Black Sabbath through to his solo career and beyond, Osbourne's music has continued to resonate with generations of fans. That long-standing success makes recent news that much more disappointing.
After confirming a North American farewell tour for 2020, Osbourne has canceled his string of concert dates. The announcement might be a bummer for fans hoping to see the legendary rocker live. However, the reason for the change puts Osbourne's decision into a much better context.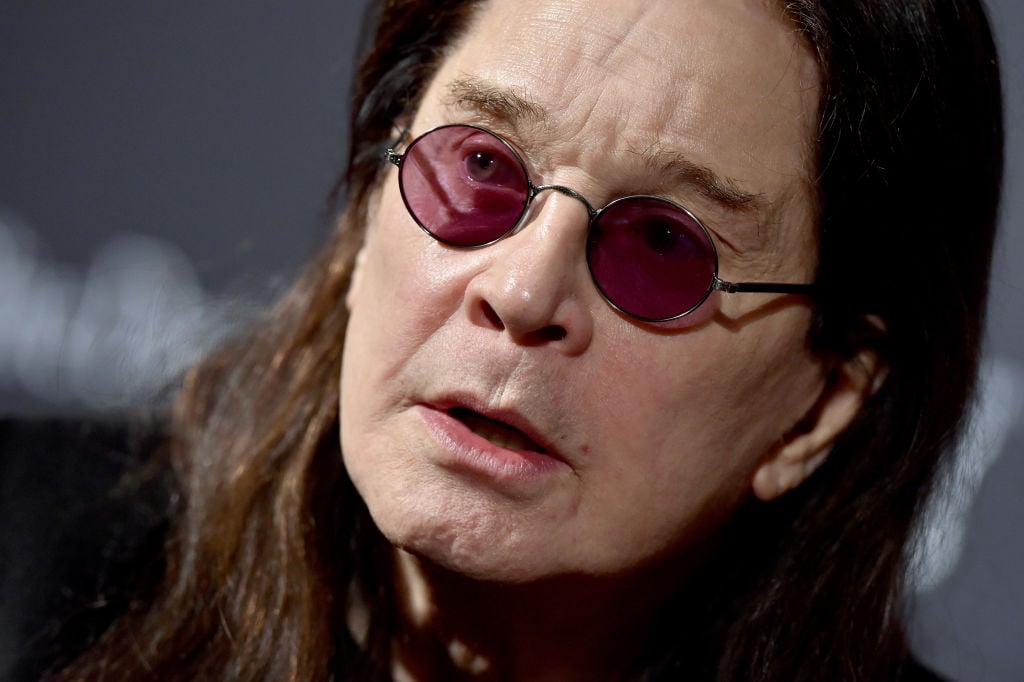 The rock legend recently announced he has Parkinson's disease
Following the tour's cancellation, many fans assumed Osbourne's health may have been a factor. Rumors have been swirling for a while about Osbourne's declining health, with some even fearing for his life. His wife Sharon and daughter Kelly dismissed this notion in January 2020.
Soon thereafter, Osbourne revealed he has been diagnosed with Parkinson's disease. Yet, despite that, he felt confident he would still be able to perform once recovery was complete. "I can't wait to get off my *ss and get going again, but you're just going to have to be a bit more patient. I want to be 100 percent ready to come out and knock your f**king socks off.," he said.
Yet, the North American tour dates for his second farewell tour — titled "No More Tours 2" — were revealed in February 2018. Following his Parkinson's diagnosis, perhaps fans knew the tour cancellation was likely. Now Osbourne has made it official with a warm message to his loyal fan base.
Why Ozzy Osbourne canceled his tour
On his official website, Osbourne canceled the North American "No More Tours 2" dates "to allow [him] to continue to recover from various health issues he has faced over the past year." The statement goes on to explain Osbourne will head to Europe soon after completing "promotional obligations" for his upcoming album to pursue treatment.
In addition to his Parkinson's diagnosis, Osbourne faced a bout of pneumonia in 2019 as well as a dangerous fall. But despite his medical struggles, Osbourne is trying to honor the fans who have stuck by him.
"I don't want to start a tour and then cancel shows at the last minute, as it's just not fair to the fans," Osbourne said in a statement. "I'd rather they get a refund now and when I do the North American tour down the road, everyone who bought a ticket for these shows will be the first ones in line to purchase tickets at that time."
Fans are supportive of Ozzy's decision
For their part, Osbourne's fans have shown their support for the decision. Although missing out on "No More Tours 2" is unfortunate, the people who have followed the singer's epic career seem to understand how important his health care is right now.
"Rest up Ozzy! We love you! Hope you get better! Iron man!" tweeted one fan, referencing the 1970 hit "Iron Man" Osbourne recorded with Black Sabbath. Another fan shared their emotional reaction upon hearing the news: "Get well soon! Broke down crying like crazy to hear it's cancelled but I love you, and I'll always be here as the rest of your fans! Thank you for being my idol, rock on Ozzy."
The tour cancellation certainly is a blow for Osbourne's fans. But given what's at stake, it's a small price to pay. With any luck, Osbourne will be back on the road in no time. Until then, at least his devoted fans will have Ordinary Man to look forward to. His 12th studio album releases on Feb. 21, 2020.