Why Did 'The Blacklist' Star James Spader and Victoria Kheel Get Divorced?
James Spader is the man of the moment with his hit NBC crime drama, The Blacklist. The actor's projects over the years have painted him in a unique light as he's often been labeled "odd" or "quirky." Spader keeps a low profile when it comes to his personal life. Though he's been in another longterm relationship for many years, what happened between Spader and his ex-wife, Victoria Kheel?
James Spader and Victoria Kheel had a private relationship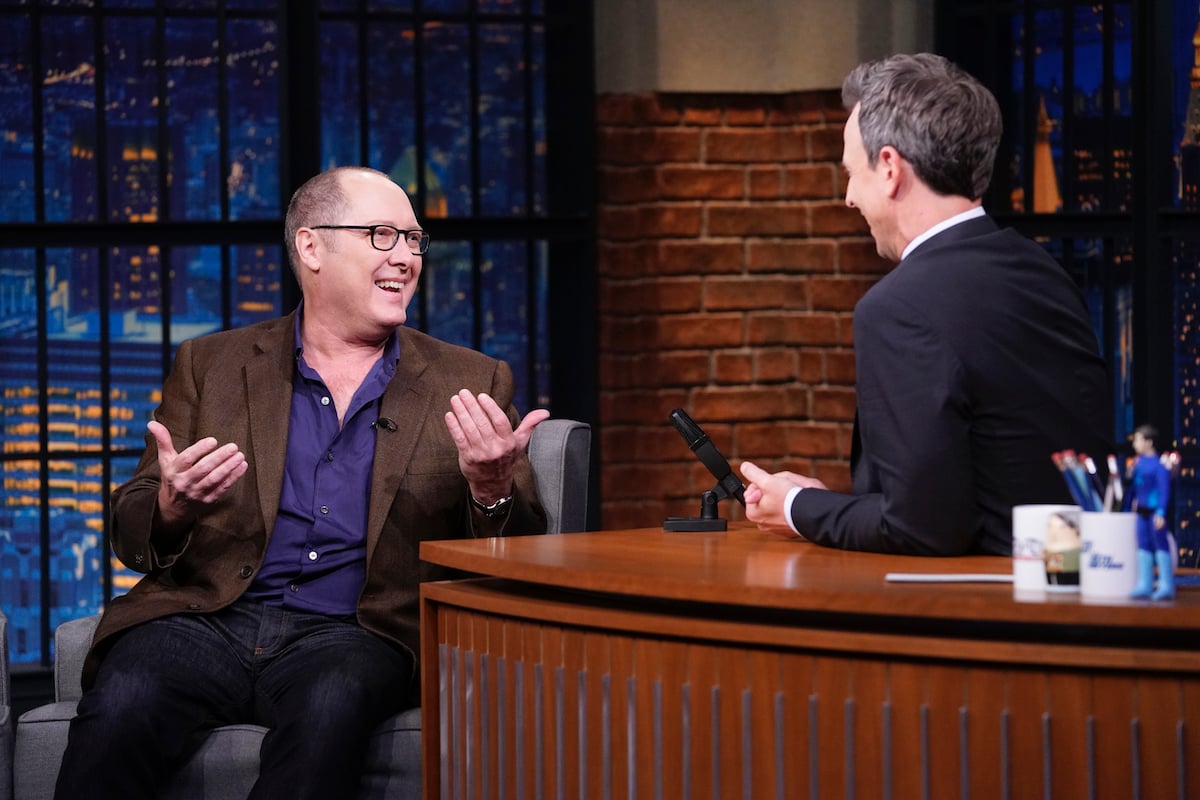 The Blacklist follows elusive criminal, Raymond "Red" Reddington, who has a mysterious past. While we can't speak to any criminal behavior on James Spader's part, we can talk about the actor's notoriously private personal life.
Spader met his first wife, Victoria Kheel, while working on one of the films that solidified Spader's presence in Hollywood — Sex, Lies, and Videotape.
At the time, Kheel worked as a set designer as well as a yoga instructor. Spader's prior career found him posing as a yoga instructor to pay the bills. However, the actor has since stated that he had no knowledge of yoga at the time.
Spader and Kheel dated for over 10 years. The two married in 1987. During that time, they welcomed sons, Sebastian and Elijah, into the world. Both of their children have worked in the entertainment industry with Elijah's work in the audio department of various projects as Sebastian's producer, directing, and writing credits.
That aside, there isn't much to know about Spader's life with Kheel. When questions about the relationship are brought up in interviews, Spader repeatedly notes not crossing over into that territory by evading the questions.
Kheel, as it seems, is just as private. There's little current information readily available about her relationship status, or any thoughts on her marriage to Spader. We'd like to think things ended amicably.
Spader opened up about his family and career
Court records indicate Spader filed for divorce from Kheel in April 2003 via The Los Angeles County Superior Courts. Exact information detailing what happened between the two isn't available. However, in previous interviews, Spader mentioned that work may have been a factor.
"I didn't think the TV show through. I was just working all the time. Far too much to lead a very healthy life," he told Independent UK. "I just don't think acting that much in a year is good for you."
Most jobs The Blacklist star takes have more to do with his need for money above all else.
"Most of the films I've made were because I'd run out of money. But I'd still be looking for the best film I could find at that time," he said. "I always tried not to have my career be too much of a burden to my children, but looking back, I think that was a mistake."
He continued: "In retrospect, I could have incorporated the kids a little more in terms of what it is I do. I've known a fair amount of kids who've grown up in a household with family members who are public figures of some sort and seen how dangerous that can be. Sometimes their parents' lives can seem bigger than life when of course you're not bigger than life, no one is. You are who you are."
'The Blacklist' star does things a little differently now
It's no surprise to know a show like The Blacklist films for very long days. Stars of the show know the commitment involved. Still, since Spader's divorce, he seems to have learned a thing or two about the whole work/life balance.
"I work very hard when I when I'm working but I'm just someone who doesn't like to act too much," he said in the same Independent UK interview.
"I know that sounds odd given I'm about to star in a weekly drama on a broadcast network. Here I am, acting way too much, once again but it's more that I like living my life as much as I like working… Basically I can consume just as much unemployment time as I can employment time."
Spader's longterm relationship with Leslie Stefanson — his co-star from the 2003 film Alien Hunter — is still working after 17 years together. The two have one son, Nathaneal. Spader spends more time doing the things he loves these days.
"I like to read and listen to music and go for walks and travel and see art. I enjoy cooking and eating and spending time with my family," he said.
Whatever happens next, Spader is ready for it — so long as it keeps him guessing.