Why Did 'The Office' Take Place in Scranton?
The Office involved ordinary people in an ordinary city, but why did the show's creator choose Scranton, Pennsylvania? According to executive producer Greg Daniels, who adapted The Office for the U.S., there was a lot of thought that went into the location of Dunder Mifflin.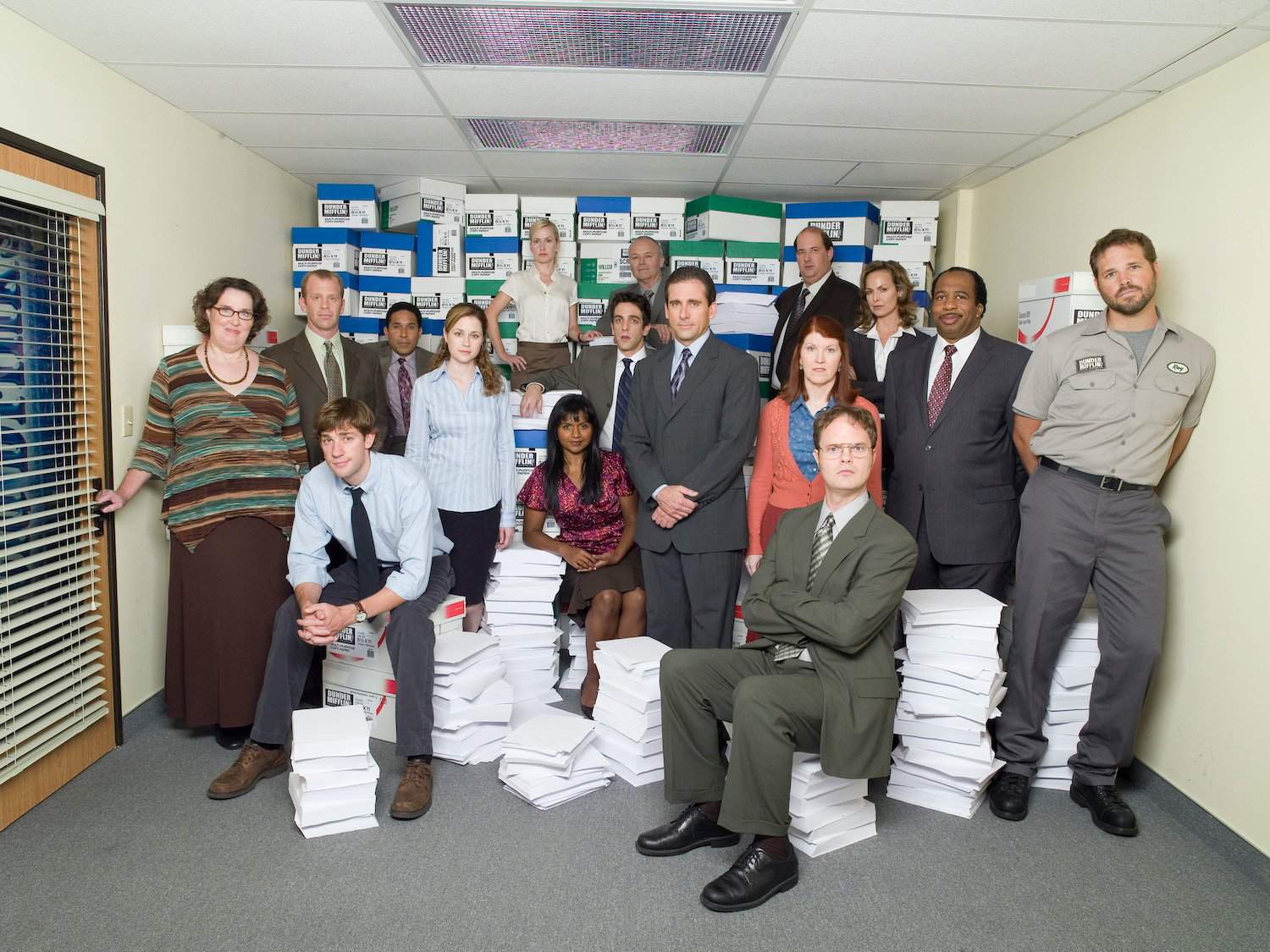 Why did 'The Office' take place in Scranton?
During a July 2021 episode of The Office Deep Dive podcast, host Brian Baumgartner asked Daniels, "Why did you pick Scranton in the first place?"
Daniels explained, "There were a lot of factors that went into that. So, you wanted a place that was outside of a city but they never went and a place that was a little faded. And I felt the northeast part was kind of important to me."
"Like, it was an adaptation of an English show and something about the northeast, New England, kind of mid-Atlantic felt more like England in certain ways," he continued. "And Scranton has like a name that's kind of … it's a comedy word."
Daniels said they did Scranton 'a little bit of an injustice'
Daniels mentioned that a guy who worked for a Scranton newspaper told him he was worried about the show's choice of location. "He was really skeptical that we were going to be nice to Scranton," Daniels shared.
Daniels brought up that when he did King of the Hill they didn't poke fun of Texas. "The point is not to do cheap jokes making fun of the environment, but the point is to be specific and find a world, " he explained of the role of the show's location. "So it did work out nicely."
He continued, "I think we got to love Scranton by going to visit for that convention and then it was amazing to come back and go to the ball field and everything. And I think it's been good for the city. And the other thing is like the city is so much more beautiful than our corner of Van Nuys that we were shooting in."
"I feel like we did a little bit of an injustice to how pretty the city is," Daniels added. "A lot of natural beauty — very hard to recreate in Van Nuys."
'The Office' cast had a wrap party in Scranton and fans went crazy for Steve Carell
Steve Carell made a surprise appearance at The Office wrap party in Scranton in 2013 and fans totally lost it.
During the Sept. 8 episode of An Oral History of The Office podcast, the event organizers explained that Carell wanted to be in a parade that went through the city perched in a giant 'World's Best Boss' coffee cup. They couldn't pull it off because of security concerns but did figure out a way to have Carell on hand for the event.
"The parade was so crazy that Steve Carell could not even come. No giant coffee mug for him," Baumgartner explained. Fans had no clue that the actor would even make an appearance since he had left the show near the end of season 7. When Carell was introduced at a cast Q and A at Scranton's minor league baseball stadium, there was pandemonium.
Jenna Fischer shared the excitement when Carell was announced. "The moment that Steve walked out on that baseball field, oh my gosh… the crowd just erupted," she explained. "It was amazing."
One of the event organizers said the crowd "just lost their minds" when Carell made his entrance. "That is what happiness looks like, that's what joy looks like… everybody's faces were just lit up, including Steve's."