Why Did TLC Cancel 'Kate Plus 8'? Will Kate Gosselin Ever Be Back on TV?
We remember when "Kate Plus 8" was still on after Jon and Kate Gosselin's divorce, but it's since been cancelled. Here's why and what we can expect next from Kate.
There are few reality TV stars who have brought as much controversy and drama over an extended period of time like Jon and Kate Gosselin. We remember when they first got their start on TLC's Jon & Kate Plus 8 — but after only a few seasons, the show stopped filming during the couple's marital problems. Kate Gosselin wasn't finished with the TV spotlight, however, and she went on to continue the show with Kate Plus 8. Sadly for fans, this show also ended years ago — and we're still trying to figure out why.
So, why was Kate Plus 8 cancelled, and is she planning a TV comeback? Here's what we've gathered.
Everyone thought Kate Plus 8 was finished in 2011 — but then it returned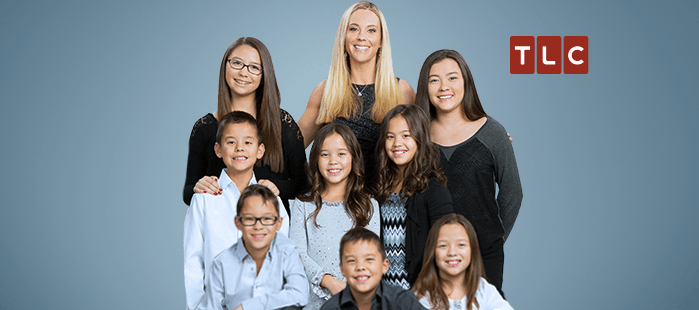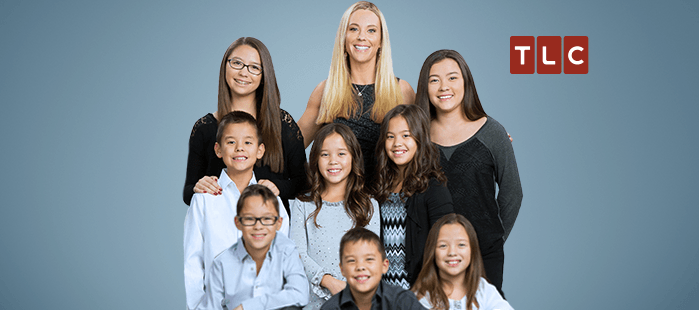 After Jon and Kate's divorce in late 2009, many were surprised (and delighted) to find that their TV show was continuing on — though this time, Jon would not be included. Jon's said in the past that he doesn't necessarily regret filming the show even though it thrust his children into the spotlight at a young age, but it seems he's not rushing to get back into show business either. It also appears he may have been offered a spot on the show while the divorce proceedings were taking place, but it's clear he didn't want to throw his kids into that situation, either.
Kate, on the other hand, was more than happy to resume the spotlight with Kate Plus 8. Bustle reminds us they started Kate's solo venture in 2011, but it was seemingly cancelled shortly after. Then, in 2014, People reports new installments were ordered for the show. The new Kate Plus 8 episodes followed Kate and her eight children while they explored the New England area and finished up their summer before school began. This season also followed a two-part special where Kate recounted her divorce struggles.
Low ratings were mostly to blame
Despite the revamping of the show in 2014, it seems Kate Plus 8 still couldn't pull it together to last for years to come. The final episodes of the show aired in 2017. As for why it ended, Radar Online notes claimed in 2015 that the show was hitting some seriously low ratings, which must have been a major disappointment for the Gosselin family. The show allegedly re-premiered with only 955,000 viewers — and the season before that brought in 1.8 million. That's nearly a loss of 1 million viewers.
As for why the ratings and viewership were so low, a production insider allegedly told Radar that fans just aren't pleased with the storyline anymore. "It's the same old story," they said. "The past is played out and there are too many other things going on in the world." Not only that, but they also claimed that Kate wasn't very likable, so fans weren't returning to see her.
Kate has discussed a future dating show, but we have yet to hear of a release date
Even without the Jon & Kate Plus 8 franchise, Kate has seemingly never given up on her TV dreams. We've seen her on Dancing With the Stars, The View as a co-host, Celebrity Wife Swap, and The Apprentice. Even with all of her appearances, it seems she hasn't been able to find another show of her own quite like the first — but more recently, there has been talk that she'll appear on her own dating show, Kate Plus Date. 
Back in April 2018, People reported TLC was creating a new series to help Kate find love. As she told the publication, "I'm nervous, I'm excited, and I'm forcing myself to do this." She also mentioned that her oldest daughters, Cara and Mady, are getting ready to head off to college — and it seems like they really want someone to be there for her. "If I'm going to date someone, I can't just go out on a date — it's creepy to me to think of just going out somewhere with some stranger, and so I actually feel like doing it like this is the best and safest way for me to go on a date — a camera crew will be there! I'll be safe!" she said.
As for when we can expect to see Kate Plus Date, we're not sure, as no new updates have been given in 2019. Will this be another cancelled TV venture? We're hoping not.
Check out The Cheat Sheet on Facebook!