Why Did Disney Recast Kimberly J. Brown's Marnie in 'Halloweentown 4'?
Halloween will always be cool, according to Marnie Piper. Halloweentown 1-3 featured the same cast led by Kimberly J. Brown as Marnie. But Disney fans noticed the difference in the Halloweentown 4, Return to Halloweentown cast: Marnie wasn't Marnie; Sarah Paxton replaced Brown.
Brown moved on from her Marnie days, but fans still speculate why she was recast for Halloweentown 4. Here is what happened between Brown and Disney.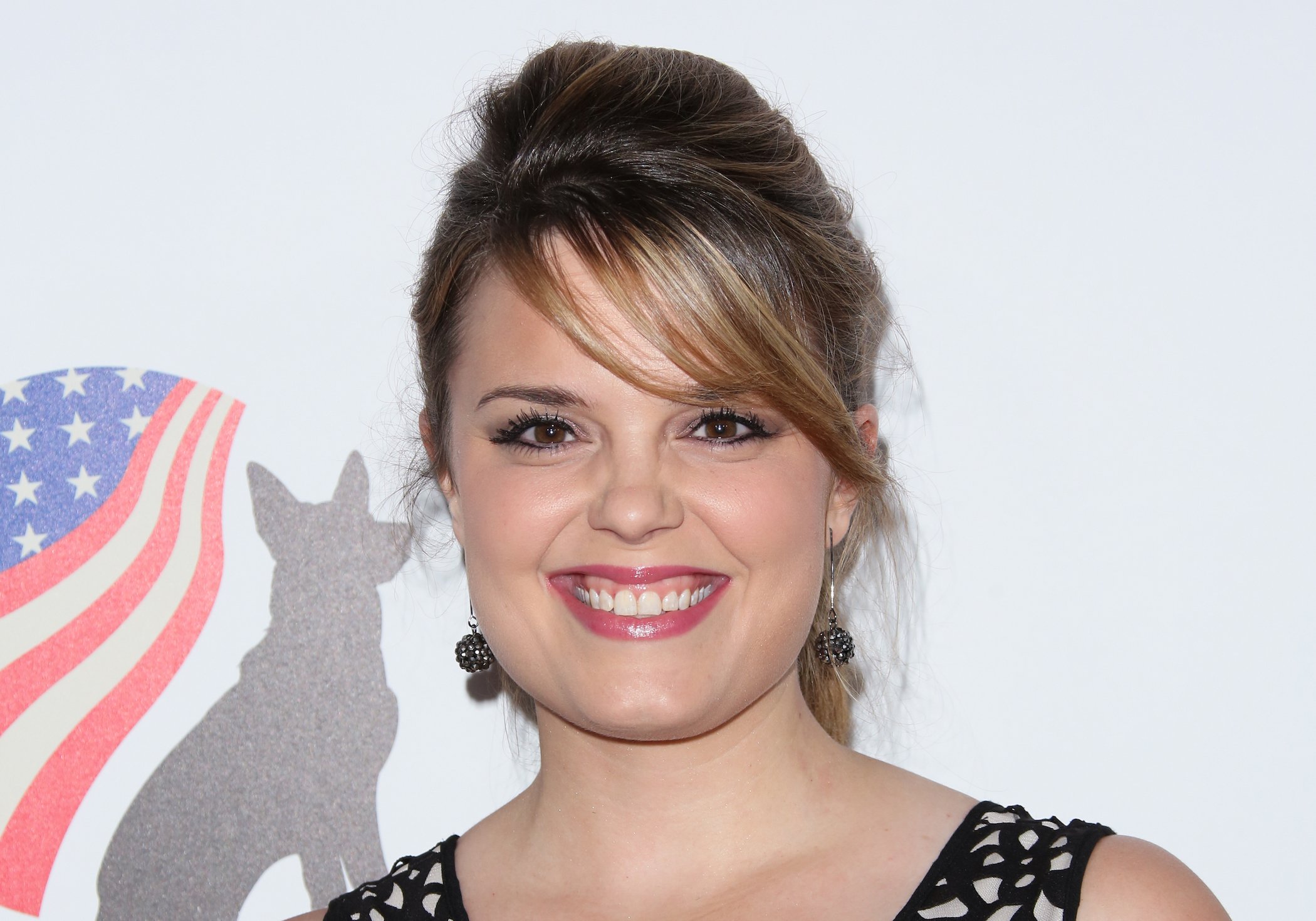 Who was in the 'Halloweentown' 4 'Return to Halloweentown' cast?
Halloweentown 4 follows a new twist for Marnie. The young adult wants to attend college at Halloweentown's Witch University. When her mother has Dylan tag along, the siblings immerse themselves in college life. And Marnie delves into her family's ancestry. As she uncovers more secrets, Marnie experiences the pressure to protect the Cromwell legacy and Halloweentown's residents.
Halloweentown 4 takes fans on a topsy-turvy ride through time. When Marnie finds who she needs, viewers can't help but notice the striking resemblance even after several centuries.
Sarah Paxton starred as Marnie; viewers recognized her from Aquamarine. Now, she will appear as Ms. Flynn in the upcoming Marilyn Monroe biographical film Blonde.
The rest of the Return to Halloweentown cast includes Lucas Grabeel, Joey Zimmerman, Summer Bishil, Kristy Wu, and Debbie Reynolds. Grabeel starred as Marnie's new friend, Ethan; viewers immediately recognized him from the High School Musical series. Zimmerman played Dylan for all four Halloweentown movies. Bishil played the genie, Aneesha, while Wu portrayed Scarlett, the leader of the Sinister Sisters.
Reynolds reprised her role as Marnie's grandmother, Agatha (Aggie) Cromwell.
Why does 'Halloweentown 4' have a different Marnie?
When a production replaces an actor, it's typically due to conflicting schedules or a disagreement. Twilight fans remember Summit Entertainment's abrupt recast for Victoria. They replaced Rachelle Lefevre with Bryce Dallas Howard amid mixed communication, according to Looper.
So, fans assumed Disney recast Marnie in Halloweentown 4 due to conflicting schedules. However, Brown disproved this notion in a YouTube video addressing fan comments. Disney has not confirmed or denied her claims.
"Some people asked me or said that they heard that I was working on something, which was not the case at the time. I was available and ready to do it and had talked to them about possibly doing it. But Disney decided to go in a different direction and recast the role."
The actor added she was "bummed" because she "obviously loved the character." Nevertheless, Brown did not condemn Paxton in any way. She only specified Disney's actions during Return to Halloweentown's development.
Since Disney hasn't acknowledged Brown's statement, fans presume the recast was a quick decision or to use a more popular name.
Kimberly J. Brown's future projects paid tribute to 'Halloweentown'
Aside from the first three Halloweentown movies, Brown starred in various films, TV movies, and shows. She starred in Tumbleweeds and the Disney Channel Original Movie, Quints. However, most audiences remember her for the TV series Guiding Light. She also appeared in the Cameron Diaz film, My Sister's Keeper.
In 2021, General Hospital added Brown as a recurring character.
Outside of acting, Brown manages her own Etsy shop called Craftily Creative. She sells Halloweentown merchandise on her page and published the children's book Poppin's Pumpkin Patch Parade.
RELATED: There Could Be a 'Halloweentown 5' on Disney+ in the Future: Here's Why