Why Did DMX and Wife Tashera Simmons Divorce?
Earl Simmons, aka rapper DMX, died on April 9, 2021, and he will be greatly missed by the music community. He's survived by his many children and fiancée Desiree Lindstrom, but we can't forget he was married for years to Tashera Simmons. So, why did DMX's wife eventually call it quits on her marriage to the rapper? Here's what we know, as well as DMX's net worth vs. his ex-wife's.
Who was DMX's wife, Tashera Simmons? Why did they divorce?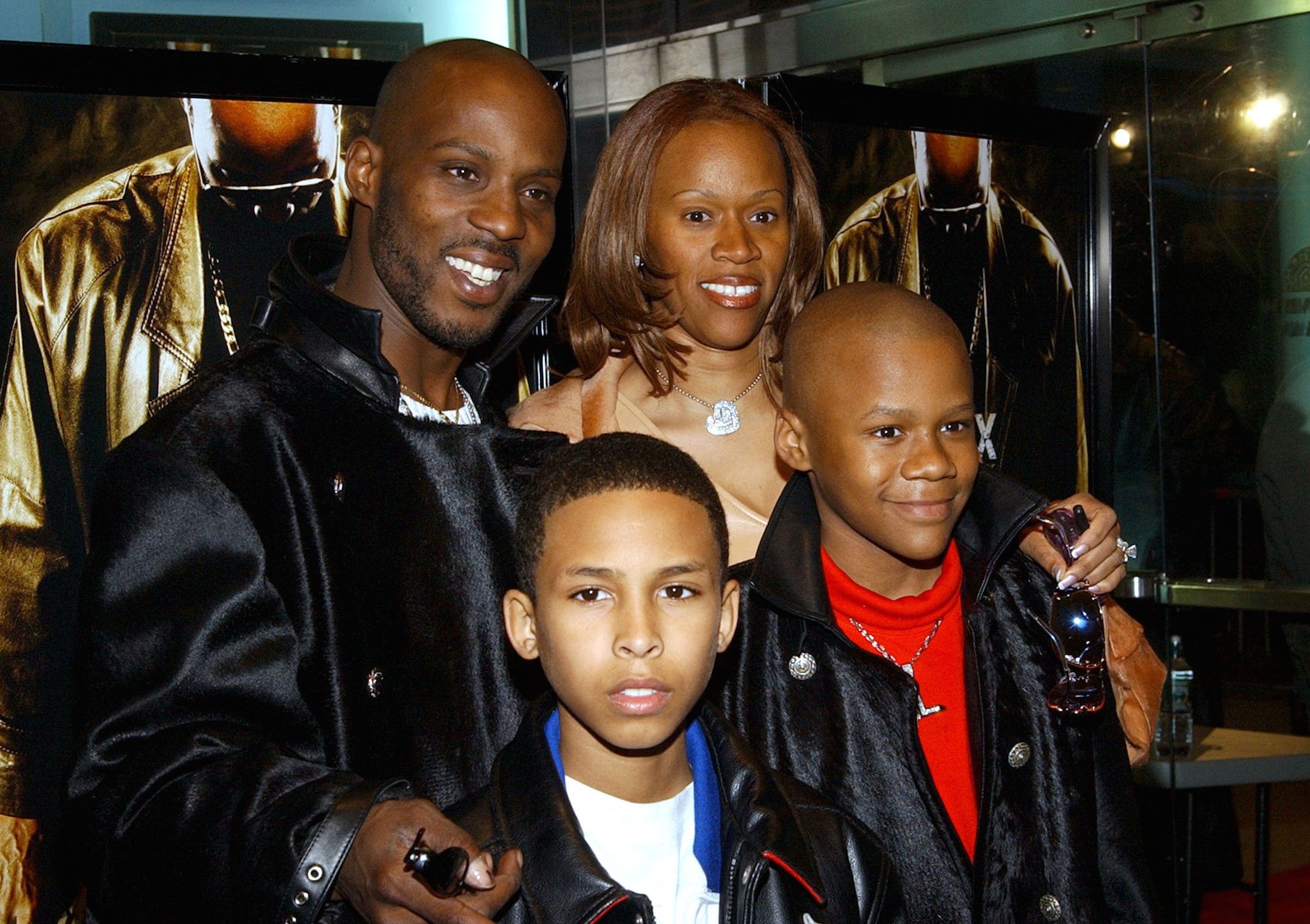 DMX was engaged at the time of his death, but he was married to Simmons years prior. So, who is DMX's wife, and why did they divorce?
Simmons and DMX knew each other since childhood, HollywoodLife reports. In Simmons memoir, she recounted remeeting DMX when she was 18 years old after he expressed romantic interest in her.
"At this time, I was only 18," she wrote in You Think You Know, You Have No Idea, the publication explains. "I didn't drink, so I grabbed a soda from the bar …. My sister's baby father walked up to me and said, 'My man wants to meet you.'" The man in question was DMX, though she knew him as Earl at the time. "After that day, he would call me and beep me throughout the day," she continued.
In 1998, DMX and Simmons married. Eventually, fame took its toll, and it seemed to be the driving factor in their divorce. Simmons filed for divorce in 2012 after DMX's multiple prison stints and drug problems. Even VH1's Couples Rehab couldn't help them.
"As far as when you say 'mistakes' in our marriage, I know that the mistake I made, as a woman, was that I sacrificed too much of myself in that relationship," she explained to Essence the year she filed. "I just felt like it went unnoticed. But I would do it again because me and X started when we were 18 years old, so it's really like we have 24 years together. I learned so much [from] my journey with him, so I wouldn't change that."
How many kids does DMX have with Tashera Simmons?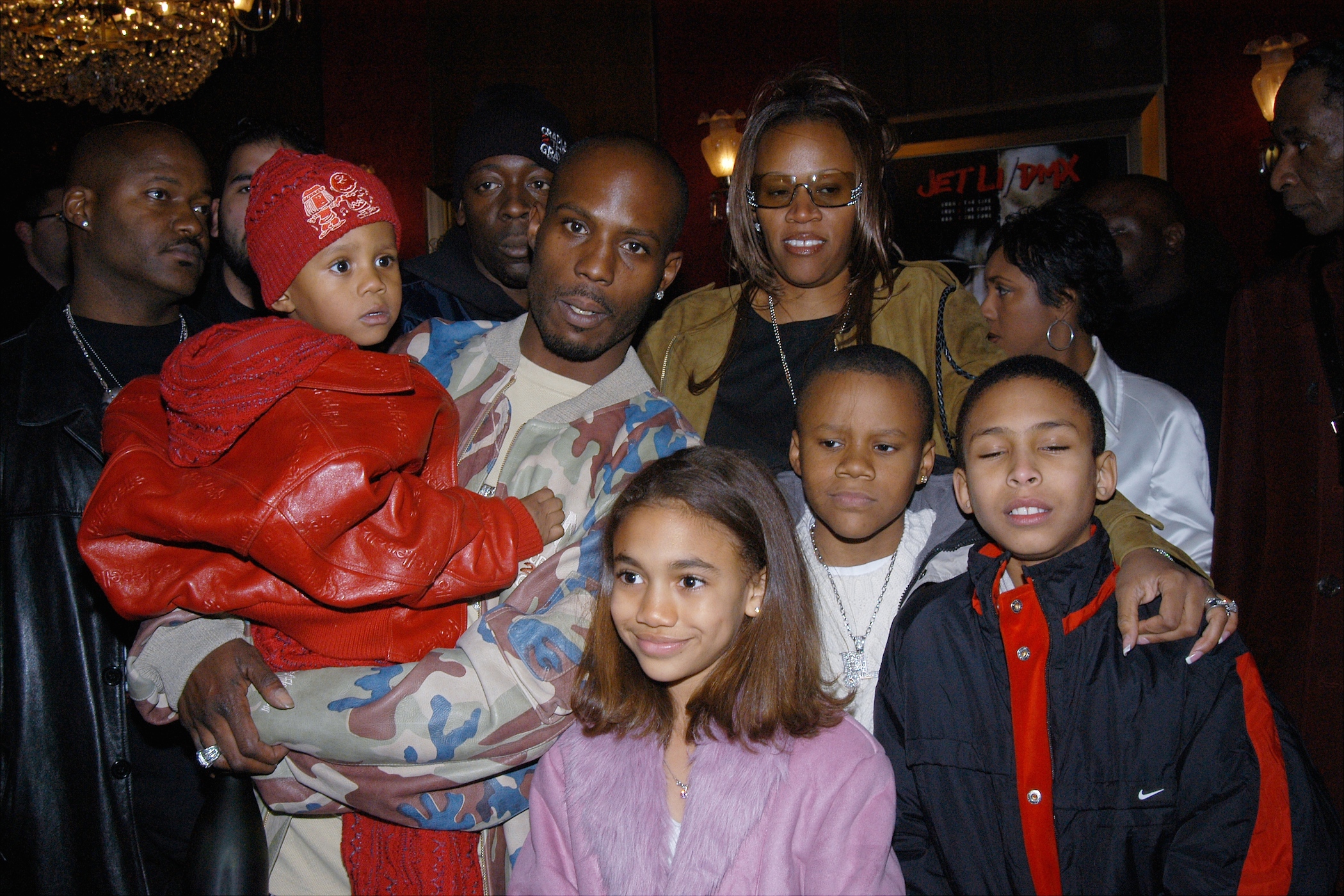 Not only does DMX's wife have a long history with the rapper, but they also had kids together. Simmons and DMX had four children — Xaview, Tacoma, PraiseMary Ella, and Sean. But those aren't the only kids DMX has. In total, he has 15 children.
DMX's other kids may have been a factor in Simmons' decision to divorce DMX, too. According to Essence, he had six kids outside of their marriage. While Simmons initially stuck by his side, she also gained a reputation for accepting his ill-treatment of her no matter what. Eventually, though, she wanted to take her power back.
"I'm [about] self-empowerment now, and I was so totally over the situation," Simmons continued with Essence. "I want to help other women, so I knew I needed to put my relationship on Front Street so they could see what I was dealing with, and what I chose to do."
Tashera Simmons net worth vs. DMX's net worth
DMX's net worth could've been high at the time of his death — but he died with a ton of debt. With seven studio album releases as well as Grammy and MTV Music Video Award nominations and two American Music Awards under his belt, DMX amassed a lot of wealth. Unfortunately, he was charged with tax fraud, and he had a negative net worth of around $1 million.
As for Simmons, she might not have the rapping accolades, but she's done quite well for herself. The Richest notes Simmons' net worth stands at $500,000 thanks to her appearances on reality TV and her book.
We're wishing Simmons and the rest of DMX's family the best during this difficult time after DMX's death.
Check out Showbiz Cheat Sheet on Facebook!