Why Do Some People Think O.J. Simpson Is Khloe Kardashian's Real Father?
There have been many rumors over the years involving the Kardashian family, but one of the most persistent is in regards to Khloe Kardashian's paternity.
Although Kardashian was raised alongside her three siblings, Kourtney, Kim, and Rob, many fans have speculated that her real father is not the famous lawyer Robert Kardashian, but the longtime family friend, O.J. Simpson. Although this theory might seem ridiculous initially, proponents of the idea have several points to refer to.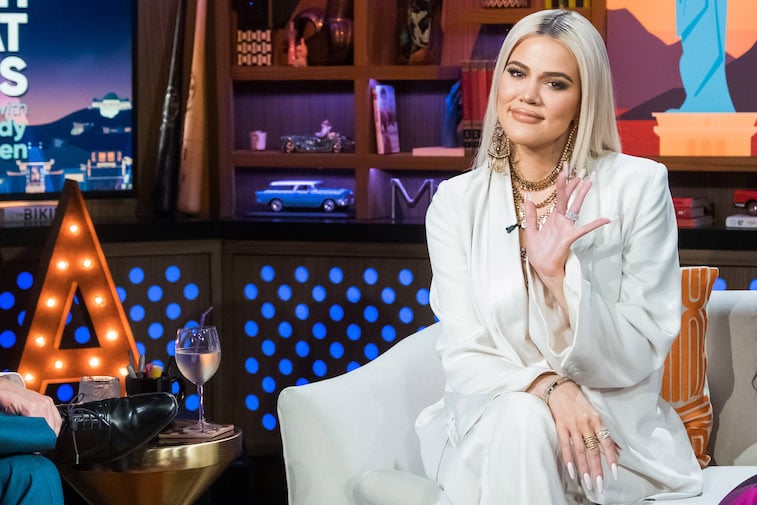 Khloe Kardashian looks different from her sisters
Admittedly, Khloe Kardashian has always looked slightly different than her famous sisters, Kourtney and Kim. While they are short and very curvy, Khloe Kardashian is much taller, with long legs and more pronounced features. When she was a child, she had light, curly hair, a marked difference from her sisters' black hair.
As the Kardashian family grew more and more famous, the rumor that her father might be someone other than Robert Kardashian grew more widespread.
In 2013, Robert Kardashian's wife prior to his 2003 death, Ellen Pierson, claimed that Kardashian had admitted to her that Khloe Kardashian wasn't his biological daughter. The bombshell revelation was met with scorn by the Kardashian family, who said that Pierson was only out for attention.
However, the story had taken hold of the public's imagination, and in the years since, people have continued to wonder whether or not Khloe Kardashian could possibly be O.J. Simpson's daughter.
Kris Jenner has confessed to having affairs
The case got an interesting twist when it was revealed that Kris Jenner had actually had an affair during her marriage to Robert Kardashian. Jenner expressed contrition for the affair, with tennis instructor Todd Waterman, and said that the fact that it led to her eventual 1991 divorce from Kardashian is her one big regret in life.
With the knowledge that Jenner had stepped outside her marriage at least once, fans wondered whether or not the same thing had happened with known Kardashian family friend O.J. Simpson. After all, Robert Kardashian and Simpson were close friends and the families spent a great deal of time together.
Ultimately, Kardashian would end up representing his friend in his notorious 1995 murder trial. While the idea of Jenner and Simpson having an illicit affair that produced Khloe Kardashian is certainly intriguing, Simpson himself recently made a statement that seems to disprove the idea entirely.
O.J. Simpson finally spoke out
O.J. Simpson recently joined Twitter and has been relatively active on social media. On Father's Day, June 16, Simpson posted a two-minute video expressing his opinion of the rumor that Khloe Kardashian is his biological child. During the course of the video, Simpson states that while he is proud of all the Kardashian girls, as "Bob" would be if he was still alive, he has never had any attraction to Kris Jenner, and to his knowledge, she has never been interested in him.
Simpson went on to call the stories linking him and Jenner "tasteless" and calling into question the integrity of the individuals perpetrating the rumors. "The simple fact of the matter is, she's not mine," Simpson stated.
Whether or not Simpson's social media statement will end the rumors entirely remains to be seen. After all, the stories have persisted for years and in the world of celebrity culture, denial doesn't necessarily mean that a rumor dies off entirely.
For her part, Khloe Kardashian has always seemed moderately amused by the rumors, even joking around by calling Simpson "dad" during episodes of Keeping Up with the Kardashians.
Still, she has stated that she is at peace knowing that she has had two great fathers – Robert Kardashian as well as her former stepfather, Caitlyn Jenner (formerly known as Bruce Jenner.)