Why Do the Kardashian-Jenners Keep Posing With Handbags on Instagram?
Instagram has become one of the go-to sources for paid celebrity endorsements. Many of the stars are already posting supposedly candid pictures of their intimate lives. It's a natural extension to include some shots of them with specific products. The companies in question pay a pretty penny for the privilege of getting their goods showcased.
Perhaps no one has mastered influencer status as well as the Kardashian-Jenner family, and that includes their matriarch, Kris Jenner. Fans have noticed that the Kardashian-Jenner family, particularly Kris Jenner, have frequently been posting pictures of themselves with handbags. What's up with that?
Some of Kris Jenner's handbag posts promote a resale shop
Among the many pictures of handbags that dot Jenner's Instagram feed, some of them send fans to another Instagram account: the Kardashian Kloset. If fans follow through to that account, they'll find pictures of clothing, accessories, and other items they can purchase at the "luxury designer resale site" featuring second-hand wares from the Kardashian-Jenner family.
Offerings include a Hermes Birkin 40 handbag for $14,400. A lightly used Dolce & Gabbana tote will set shoppers back a cool $950. Shoppers can sort through the offerings based on whose used wares they'd like to purchase. Owning a Hermes clutch previously used by Kim Kardashian West costs $5,000. The family's taste for the finer things in life apparently leaves them with a surplus ready to find a new home.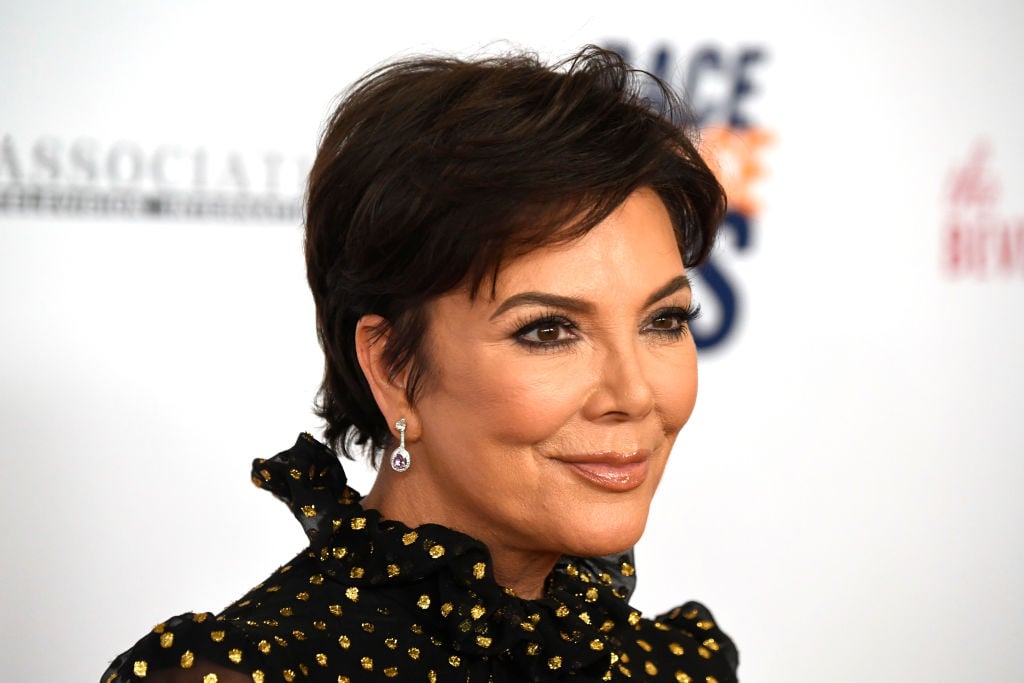 Kris Jenner has been participating in Instagram 'follower loops'
The more conspicuous of Jenner's handbag posts, though, have a different motivation behind them. Back in October, Jenner posted a photograph of herself sitting on a staircase surrounded by Louis Vuitton handbags. In the caption, she wrote "Win 10k USD Cash + all the purses pictured here with me. Yes it's for real #ad." The post also tagged an account named Curated Business.
Further instructions told followers to follow a list of other accounts in exchange for a chance to win the prize. These kinds of posts have become common among the Kardashian-Jenner family. It perhaps stands out the most in Jenner's feed, which has sponsored posts and mostly focuses on her children's accomplishments. Once a winner is announced, the posts are removed.
Fans wonder if the posts are a scam
The weird handbag prize posts have not escaped fans' attention. In a Reddit thread dedicated to the topic, commenters wondered if anyone actually wins: "Has anyone ever won one??" Another commenter pointed out the site running the contests "looks legit." They explained further that "they have all the lottery permits for their country and a government compliant 3rd party has to draw the winner."
The way the contest works is that the brands wanting more followers pay the company leading the contest to be included in the loop. How much does it cost to be part of these promotions? It can vary. Some follower loops have an entry fee as low as $150, but many have price tags in the $10,000-20,000 range.
The Kardashian-Jenner family has been partnering with an Australian company called Curated Business that insists their practice is legal and verified. The company defended itself against critics by saying "We publish [and] keep all our winners and campaigns on our site so everything is completely transparent [and] above board."
There are a lot of legal challenges to running a global contest like this. It's questionable whether followers earned through a contest are very valuable (many of them just unfollow once the winner is announced). However, Instagram weighed in that the practice does not violate their terms of service. Additionally, it appears that Curated Business has managed to convince several influencers to participate.