Why Do The Weeknd Fans Call Themselves the 'XO Crew'?
In the past year, The Weeknd has truly permeated pop culture. His 2020 album, After Hours, spawned number-one hits such as "Heartless" and "Blinding Lights." And the artist has made headlines for both his snub at the Grammys and his Super Bowl LV halftime show performance. Certainly, The Weeknd's popularity is stronger than ever. But here's why fans of his music call themselves the "XO Crew."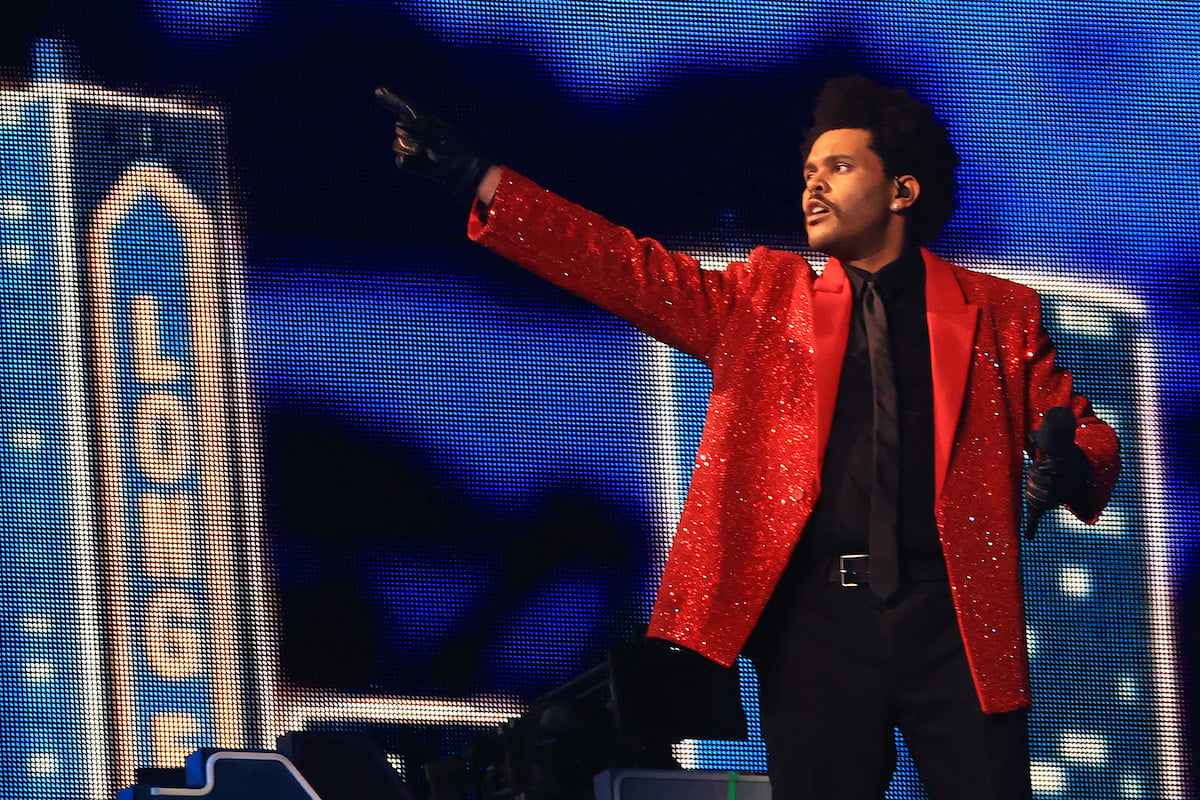 The Weeknd has a devoted fan base with a very specific name
Whenever a celebrity develops a groundswell of devoted fans, they develop a name for themselves. Take Beyoncé's "Beyhive," for example, or Taylor Swift's "Swifties." These super-fans remain faithful to their respective artists through thick and thin. The Weeknd's rise to fame was a lot more gradual than many realize. So it makes sense he'd have his own fandom name.
The singer started on YouTube in 2010 before realizing a trilogy of mixtapes the following year. Even early on, The Weeknd — whose real name is Abel Tesfaye — began signing his social posts with his first name and an "xo." Needless to say, that signature caught on both with his fans and the artist himself, who named his own record label imprint XO.
RELATED: The Weeknd's Mother Was Disappointed In Him As a Teenager; 'She Looked at Me Like She Had Failed'
The exact meaning behind 'XO' remains in contention
While "XO" has been ingrained in The Weeknd's career from the beginning, its exact meaning is unconfirmed. Typically, an "XO" signifies a hug and a kiss. But in the case of The Weeknd, many believe it has a more specific interpretation.
As outlets like GQ have reported, some fans believe the "XO" is actually a reference to the drugs Ecstasy and oxycontin. After all, his songs do regularly reference these and other drugs. And The Weeknd has admitted using illegal drugs, especially early in his career.
"When I had nothing to do but make music, it was very heavy," he told The Guardian in 2016. "Drugs were a crutch for me. There were songs on my first record that were seven minutes long, rambling — whatever thoughts I was having when I was under the influence at the time."
RELATED: The Weeknd Shares the Critical Role Jim Carrey Played in His Career
Nevertheless, XO Records has become a runaway success
As The Weeknd's star continues to rise, the XO Crew remains loyal to his artistic vision, which included a $7 million price tag for his Super Bowl performance. And likewise, XO Records — founded in 2012 — continues to thrive. Naturally, The Weeknd is the label's star artist as well as its co-founder.
However, the label's other musical acts — Belly, Nav, and Black Atlass — remain solid performers. In particular, Nav has released two albums that hit the top of the Billboard 200, including 2020's Good Intentions. The other four titles to achieve this feat are albums released by The Weeknd. Meanwhile, hip hop duo 88Glam left XO Records in 2020.