Why Does BTS Call Fans Their A.R.M.Y.?
BTS, the young K-pop band with a penchant for soulful dance tunes, has become immensely popular over the past couple of years.
BTS, the young K-pop band with a penchant for soulful dance tunes, has become immensely popular over the past couple of years. The group of seven young men, who are also known as the "Bangtan Boys" rose to fame in South Korea and after conquering the charts there, took their act international.
Their unique combination of riveting choreography and thoughtful lyrics (many of which they write themselves) has earned them a dedicated fan following among young people all over the world. Why do their fans love them so much? Read on to learn more about BTS, the chart-smashing sensation.
What does 'BTS' stand for?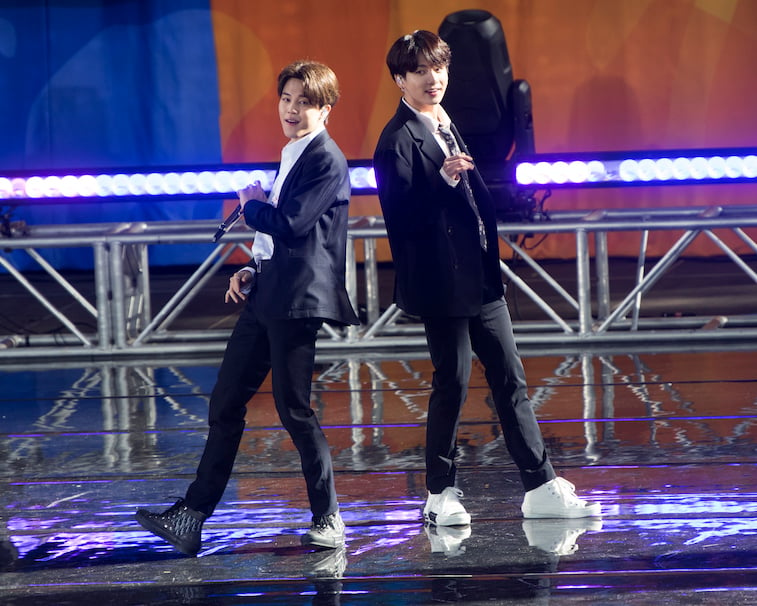 Founded in Seoul in 2010, the seven members of BTS trained intensely to perfect their dance moves and vocals. The final lineup was established in 2012 and includes members Jin, J-Hope, RM, V, Jungkook, Suga, and Jimin. Their name, BTS, literally translates to "bangtan-sonyeodan," which means bulletproof boy scouts.
That seems in line with the group's image, which has been explained by the band as "resistance against bullets of prejudice." BTS has also said that their name has an English version, "Beyond the Scene."
Many of the songs written and produced by BTS deal with social justice issues and the various problems that teens and young adults encounter on a daily basis. Their young fans all over the world feel a personal connection to the songs and to the members themselves, which has contributed to the massive following that BTS has now gained.
The A.R.M.Y has an expansive website that features news and updates about BTS, every one of the members individually, and even an etiquette page, which instructs members how to properly interact with other fans. Some of the rules include ignoring rude social media posts and how to always share the love of BTS, without "overwhelming" anyone.
The website also has a section for how to send fan mail to BTS and a list of all products that have been officially endorsed by the band.
What do fans love about BTS?
BTS' fan base is considered one of the most devoted in all of popular music. The band members themselves coined the phrase "BTS A.R.M.Y" to refer to their followers.
The name stands for "Adorable Representative M.C. for Youth," another reference to the military symbology that the group favors. Many members have taken the name literally, and believe that the fanbase is like one big family, with BTS leading the way.
The fans have obviously contributed to BTS' meteoric rise in the music world, and even though the group is very strictly managed by their label BigHit Entertainment, it's clear that they have nothing but love for their legions of fans.
BTS gives the love right back to their fans
BTS practices what they preach in terms of acceptance, love, and peace. Recently, BTS launched an anti-violence campaign with UNICEF and have been widely credited with helping to spread the values of Korean culture throughout the world. 
Although they aren't often seen in public and likely won't be spotted at any hot Los Angeles nightclubs anytime soon (K-pop groups are expected to follow strict rules of conduct, including keeping their personal lives well away from the prying camera lenses) all the members of BTS often share funny pictures and videos to social media.
They interact with their fans frequently on social media, encouraging fans to share and communicate with others in the fanbase.
BTS even wrote a song especially for their fans a few years ago, thanking them for their loyalty and dedication. It's clear that they know how they got to be so successful and don't intend to take their fans for granted.