Why Does Everyone Blame Oprah for Dr. Oz?
Oprah and Dr. Oz go way back -- long before he decided to run for Senate. In fact, some feel her influence played a part in him finding a platform.
Pop culture fans who have watched daytime TV might recognize the name Dr. Oz. However, many aren't sure exactly what he does or is best known for. In late 2021, the controversial host's name started making headlines for a whole new reason when he announced he'd entered the Pennsylvania Senate race. The months since the announcement have led to more discoveries about Dr. Oz, including why his critics point their fingers at Oprah Winfrey for helping to shine a light on him in the first place.
Dr. Oz is running for U.S. Senate in Pennsylvania
In December 2021, Dr. Mehmet Oz announced his decision to run for Senate in Pennsylvania. Dr. Oz ran as a Republican in the race, earning the endorsement of several top political figures. Most notably, Reuters reported Donald Trump supports Dr. Oz. Apparently, he even worked with several former Trump aides to take his campaign to the next level. 
According to CNBC, Dr. Oz has been a pop culture personality for decades. But his recent criticism of the government's response to the COVID-19 pandemic has increased attention to the host and author. In his campaign announcement, Dr. Oz referenced the pandemic, writing, "During the pandemic, I learned that when you mix politics and medicine, you get politics instead of solutions. That's why I am running for the U.S. Senate: to help fix the problems and to help us heal."'
Oprah Winfrey originally gave Dr. Oz a platform on her popular talk show
Often, when Dr. Oz is brought up, a mention of Oprah Winfrey isn't far behind. It is true that Winfrey did play a part in Dr. Oz's rise to prominence. Long before he landed his own talk show, Dr. Oz was a regular guest on The Oprah Winfrey Show, dispensing health advice and chatting with Winfrey about diet and wellness routines. The billionaire's production company, Harpo Productions, even helped to launch The Dr. Oz Show in 2009.
Although Winfrey's influence on Dr. Oz's career in the public eye cannot be denied, she has not publicly supported his run for Senate. According to Huff Post, Winfrey did acknowledge his political ambitions but stopped short of actually endorsing her longtime associate. It seems that when it comes to the more controversial parts of Dr. Oz's career, Winfrey prefers to maintain some distance.
Oz is a very controversial figure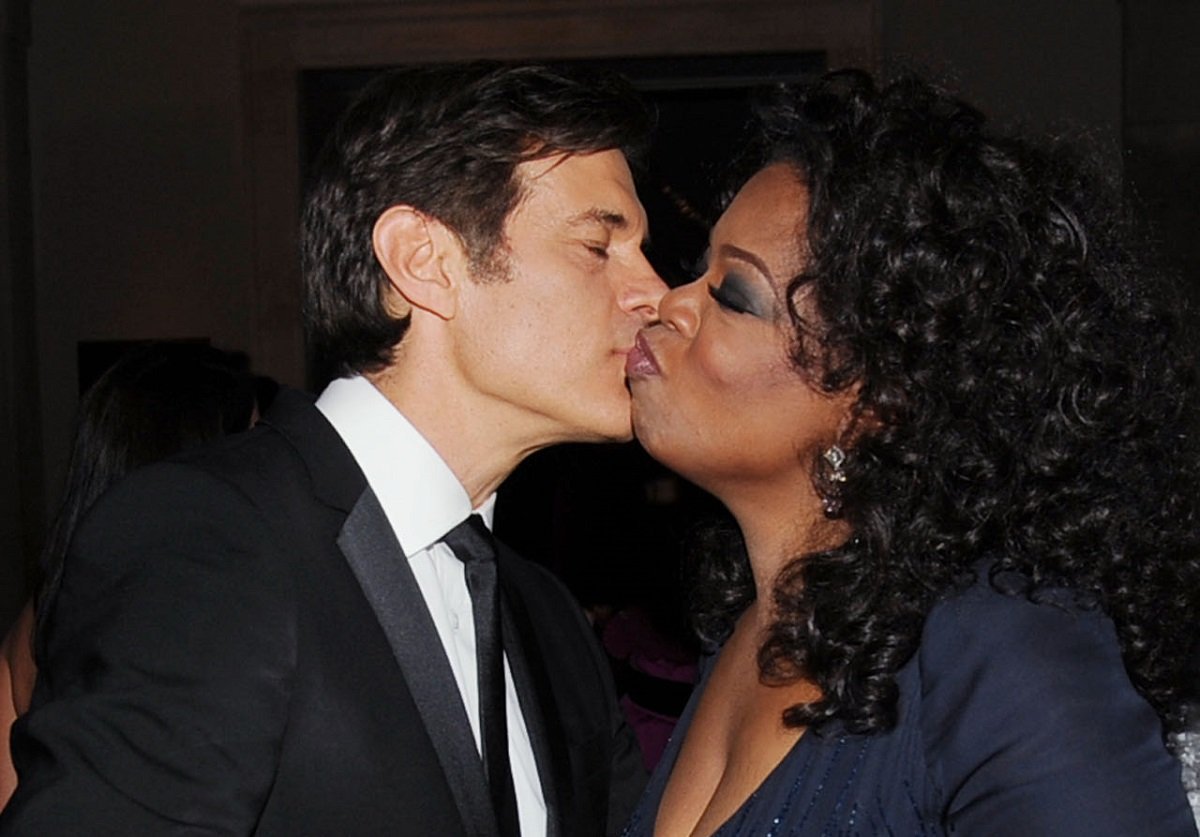 Even before the pandemic, Dr. Oz had his detractors. In 2009, Dr. Oz, who is a retired physician with an undergraduate degree from Harvard University, started appearing on the daytime talk show The Dr. Oz Show. The show focused on wellness and health information, as well as a healthy dose of celebrity interviews and true crime stories. The show became very popular, ultimately running through January 2022.
While Dr. Oz earned many fans thanks to his daytime talk show, he has also had many critics. They've slammed Dr. Oz as a promoter of pseudoscience and unproven alternative medicine. In fact, some reports claim Dr. Oz has featured "quack" doctors on his program, giving them a platform to dispense falsities.
According to Vox, a 2013 report from the British Health Journal randomly sampled health claims from experts on The Dr. Oz Show. About half of those health claims either had no evidence to support them or contradicted the best available scientific data. Even U.S. Senators have criticized Dr. Oz for promoting weight loss products, according to NBC News, with some calling out the host as a "scammer."