Why Doesn't 50 Cent Have a Relationship with His Oldest Son?
Almost everyone has experienced some kind of family drama. But 50 Cent's relationship with his eldest son, Marquise Jackson, takes the cake.
Over the past few years, they've repeatedly traded barbs and criticized each other, with 50 Cent even saying that he wouldn't mind if Jackson got hit by a bus.
As their drama continues to unfold in front of the media, you might find yourself wondering: Why things are so bad between them in the first place?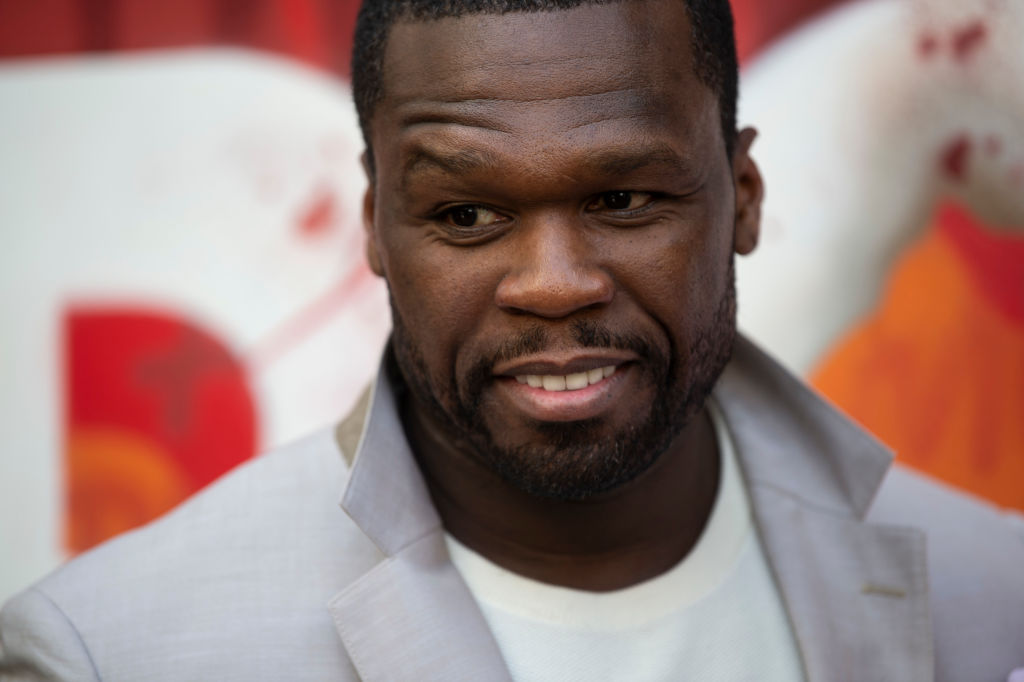 The beginning of 50 Cent and Jackson's relationship
The "Candy Shop" rapper welcomed Jackson in 1997 with his then-girlfriend, Shaniqua Tompkins. People reports that they had dated for "several years" before they conceived their son. 
They initially shared a strong relationship. Jackson saw his father record his debut album, Get Rich or Die Tryin', in their living room, and the Power actor even got a tattoo of his son's name on his right bicep.  
"When my son came into my life, my priorities changed, because I wanted to have the relationship with him that I didn't have with my father," 50 explained in an old interview (via VH1). Jackson would later call his dad his "superhero" in an interview with Rap-Up.
But things eventually started to change
VH1 reports that things turned sour in 2008 when Jackson was 10. 
That year, 50 Cent and Tompkins started fighting over an oral agreement she claimed he made to give her a $4 million home in Long Island, New York.
The house later burned down, and Tompkins quickly claimed that 50 Cent possibly had something to do with the fire. In response, he sued her for making defamatory comments, including that he'd tried to kill her by setting the house ablaze.
During the feud, 50 Cent opened up to MTV News about how it had started to affect his relationship with Jackson, saying, "My relationship with my son is changing because he and his mom aren't friends anymore."
By 2012, Jackson had reportedly started to refuse to see his father. The "In Da Club" artist would go on to accuse Tompkins of poisoning Jackson's mind and turning his son against him.
"He's completely embraced his mom's perspective on me," he said in a 2014 interview on Philly's Morning Show with Shamara and Laiya.
For her part, Tompkins claimed in 2015 that 50 and Jackson don't have a relationship because the rapper has allegedly been mentally abusive to him. She pointed to an incident that happened the same year where 50 seemed to suggest on Instagram that he would shoot Jackson.
"You don't have a relationship with my child because you choose not to, you want to bully him, threaten him, and talk about his mother in a disparaging manner," she wrote in a 2015 social media post (via VH1). "I don't try to mentally abuse my son like you do! I don't talk about you your actions speak for themselves. Who threatens to shoot their son on Instagram?"
Unfortunately, things got even worse. In 2019, 50 Cent publicly disowned Jackson, allegedly writing on Instagram that he's "not [his] kid."
How many other kids does 50 Cent have?
50 Cent has one other child, son Sire Jackson, whom he shares with his ex-girlfriend, Daphne Joy.
Judging from his Instagram, 50 is very active in Sire's life. But as for Jackson? It seems like he does not have a relationship with his baby brother.
He admitted to Bossip in a 2015 interview that he had not met Sire, adding, "I would love to meet him, though. I would love to."
With any luck, maybe they'll meet one day. But you probably shouldn't hold your breath.