Why Doesn't Blake Lively Drink? She's Surprised by the Response to Her Non-Alcoholic Betty Buzz Mixers: 'I Thought I'd Be an Outlier'
Why Doesn't Blake Lively drink? Fans are curious after she launches line of mixers called Betty Buzz/
Blake Lively is a popular actress who rose to fame for her work in the hit TV series Gossip Girl. Lively, who has been married to fellow actor Ryan Reynolds since 2012, has a very busy schedule, parenting three young children all while regularly appearing in movies and TV shows. Still, Lively recently shocked fans by embarking on a brand-new venture: a non-alcoholic mixer company called Betty Buzz. Her new company is especially surprising considering Lively has been open about the fact that she doesn't consume alcohol. So why doesn't Blake Lively drink?
Blake Lively recently launched a non-alcoholic mixer company called Betty Buzz
In September 2021, Blake Lively took to social media to announce her brand-new business venture, Betty Buzz. The non-alcoholic mixer company features a variety of sparkling mixers that are made with real fruit juices, natural flavors, and are free of artificial sweeteners and colors. Betty Buzz mixers, as promoted on the company's website, are lower in calories than traditional mixers and feature a "light, refreshing taste." Flavors include Tonic Water, Sparkling Grapefruit, Sparkling Lemon Lime, Ginger Beer, and Meyer Lemon Club Soda. They can be mixed with alcohol or even enjoyed straight out of the bottle. 
Reception to Betty Buzz has been very positive, with several celebrities posting their support for Lively's new venture on their social media pages. Lively recently spoke out about the love that people have for Betty Buzz.
"I'm so happy to have something [like this], because I thought I'd be an outlier," she told People Magazine. "It's a mixer, but I'm the one person who doesn't drink, and I have a mixer. But it's been neat to see how many people have come out and embraced it."
Why doesn't Blake Lively drink?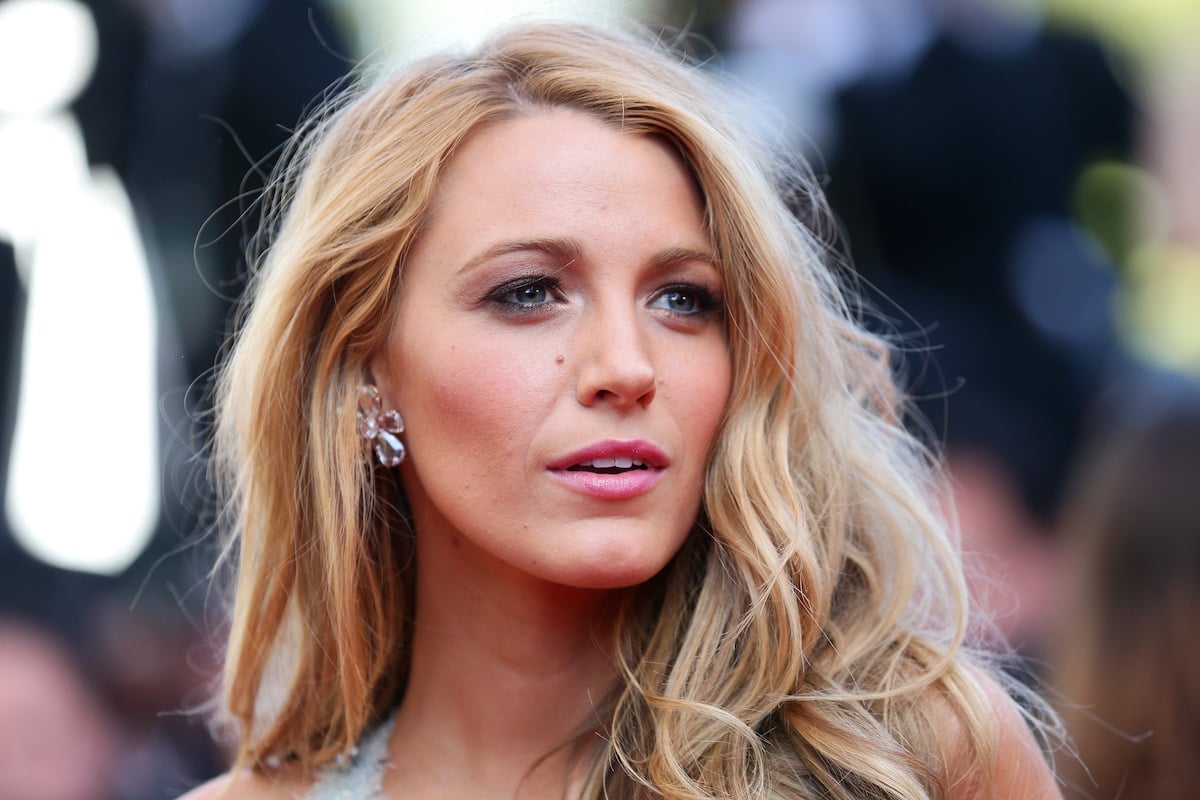 As Blake Lively herself noted, she doesn't drink. In a 2018 interview with USA Today, Lively claimed that she's an excellent mixologist, in spite of the fact that she herself doesn't partake in the beverages. "I think I'm an amazing mixologist, at this point. I am the in-house mixologist in my family … My friends come over, my husband has a gin company, Aviation Gin, he's just genuinely obsessed with gin."
"I'll start to pull out the shaker and the muddler, and everyone's thinking, 'This is going to be terrible, she doesn't drink,'" Lively went on to say. "I love to muddle berries, and shake things up with ice. I love the idea of making a drink … It's just the taste of alcohol."
Clearly, she isn't a fan of the way that alcohol tastes, which is why she doesn't partake in cocktails herself — but her skills as a mixologist are no doubt put to good use with her new line of mixers. 
Ryan Reynolds previously co-owned Aviation Gin
Aviation Gin was an established brand when Ryan Reynolds invested heavily in the brand in 2018. However, his star power and clever commercials helped to propel the highly-rated gin company to even greater success. These days Aviation Gin is one of the top-rated celebrity gin companies, even though Reynolds sold his stakes in the company in the summer of 2020, according to Vanity Fair.
Although Reynolds no longer has a serious financial stake in Aviation Gin, he's still a huge fan of the brand, and doesn't miss out on an opportunity to talk about the gin brand on social media. It seems likely that Reynolds has tested out Lively's new mixers with the gin, creating cocktails that are both tasty and unique.