Why Doesn't Prince William Wear a Wedding Ring?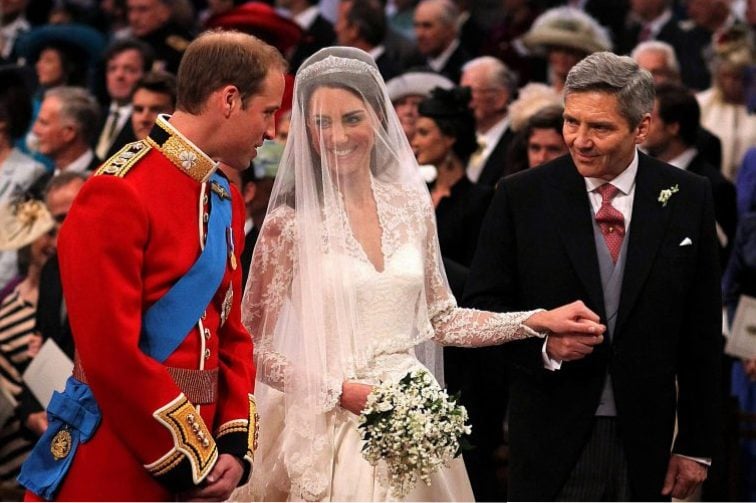 After you get married, one of the most recognizable symbols of that union is a wedding ring. However, not everyone wears a ring after saying "I do." One prominent member of the British royal family who doesn't wear a wedding ring is Prince William. Kate Middleton does wear a ring, but her husband chooses to go ring free. Why doesn't Prince William wear a wedding ring? Here's what we know.
Prince William's decision was confirmed by a royal spokesperson
When it comes to the men in the British royal family, deciding whether to wear a wedding band doesn't seem to be a hot topic. "There is only going to be one ring, in accordance with the couple's wishes," a spokesperson told People magazine in 2011.
Kate Middleton's wedding ring
Kate Middleton is usually seen wearing her ring, which is made from Welsh gold. A small portion of gold mined from the Welsh mountains was kept in the royal vaults since it was originally given to Prince William's grandmother, Queen Elizabeth, reports People.
Other British royals who don't wear wedding rings
Prince William isn't the only member of the British royal family who doesn't wear a wedding ring. Other male royal family members who choose not to wear wedding rings include Jack Brooksbank and Prince William's grandfather, Prince Phillip.
Why doesn't Prince William wear a wedding ring?
If you're expecting a complicated answer, you're going to be a bit disappointed. The reason Prince William doesn't wear a wedding ring is quite simple: he doesn't like jewelry. A royal expert told Vogue going ringless is just Prince William's personal preference. "He doesn't like jewelry, and the Palace issued a statement before their wedding saying so," royal expert Penny Junor told the magazine.
So, how does Kate Middleton feel about all this? Senior royal sources told Daily Mail Prince William discussed the issue with Kate before the wedding ceremony. This is what a St. James's Palace aide had to say about the matter: "It was something the couple discussed, but Prince William isn't one for jewelry—he doesn't even wear a signet ring—and decided he didn't want to. It really is just down to personal preference," said the aide.
Prince Harry and Prince Charles wear wedding rings
Although Prince William and Jack Brooksbank don't wear wedding rings, some male royals choose to do the opposite. For example, Prince Charles and Prince Harry both wear wedding rings. It became public knowledge Prince Harry would break tradition when the order of service for his wedding ceremony was released. In the wedding program, there is a section titled "the giving of the rings," where Meghan Markle and Prince Harry exchange wedding bands.
Prince Charles wears a gold wedding ring under a signet ring, reports Daily Mail. Before that, he used to wear a ring given to him by Princess Diana until the day after he became engaged to his current wife, Camilla Parker Bowles.
Read more: Princess Eugenie Wedding: Who Will Pay for the Ceremony?
Check out The Cheat Sheet on Facebook!