Why Doesn't Will Smith Talk About His Siblings?
Will Smith has been making news since the 1980s. Whether it was rapping with DJ Jazzy Jeff or becoming "The Fresh Prince of Bel-Air," he climbed his way up the Hollywood ladder one project at a time. Now, the star and his equally famous wife Jada Pinkett Smith are worth millions. That said, we all hear about Jada and the couple's two kids Jaden and Willow. Why doesn't Will ever mention his own siblings?
Will Smith has a brother and two sisters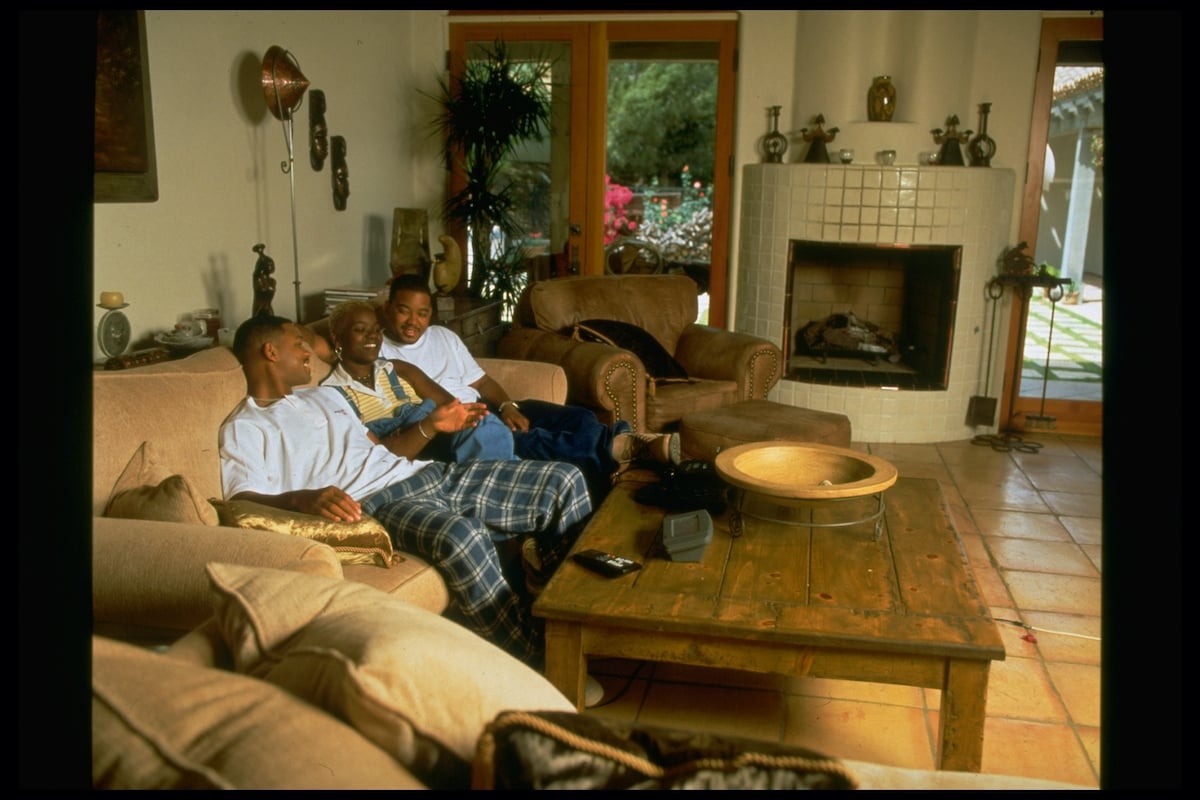 Many know all about Will's family life with Jada, Willow, and Jaden, but the rest is kind of a mystery. As it turns out, Will's parents — Carolyn and the late Willard Smith Sr. — have four children, including the "Fresh Prince."
Will is the famous sibling while the others — Pamela Cephus and fraternal twins Ellen and Harry Smith — keep a low-profile. While Ellen and Harry post every now and then about their big brother Will, there's little to be found on the star's social media pages about them.
Ellen's daughters seem to be close with their uncle Will, based on her Instagram page. Her eldest, Sky, posted a throwback photo of the time she modeled for Chanel with Jada, Willow, and Jada's mother, Adreienne Norris.
They've been on red carpets and around celebrities their whole lives. Likewise, Ellen even appeared in an episode of The Fresh Prince of Bel-Air where she handed Oprah Winfrey a tissue.
Harry Smith, who is married to TV personality Ananda Lewis, is active on social media, posting photos of his children and the occasional post of Willow, Will, and Jaden.
Pamela is a bit more mysterious. The only real mention of her is through Harry's Instagram in which he tagged Pam's Philadelphia Boutique.
In the same photo, Harry also mentioned baby sister Ashley Marie Pettway Smith. The youngest of the siblings appeared on an episode of Red Table Talk with Jada in which she talked about addiction.
Is Will Smith estranged from his siblings?
It's not entirely clear where Will's relationship stands with each of his siblings. Gossip sites stated numerous times that Will had been estranged from Ellen but none have been confirmed.
That aside, the busy actor hasn't been entirely absent from their lives as they've all posted with, and about, him.
In 2013, Will's brother-in-law — Ellen's partner — Dee Lawrence Downs — was arrested on federal drug charges. Huffington Post reported that "Downs was arrested on Jan. 17 and charged with attempted possession with intent to distribute 5 kilograms or more of cocaine."
Court documents obtained further stated task force officer for the Drug Enforcement Administration Gregory Gillespie "claims that Downs made arrangements to travel from Philadelphia to Miami for the purpose of buying cocaine from a major drug supplier."
Downs attempted to purchase "several kilograms of cocaine — with the parties agreeing on a price of $26,500 per kilogram with a transportation fee of $1,500 per kilogram delivered to Philadelphia," as "part of a sting operation."
He was indicted with a plea of "not guilty" to the felony charges and released on a $100,000 bail.
Will and family may not be estranged from Ellen because of Downs, but a cryptic message might suggest the two aren't the closest these days.
Did Jada's 'entanglement' with August Alsina cause a further divide among Will and his siblings?
Regardless of how Will feels about Downs, Ellen had something to say when news broke of Jada's "entanglement" with August Alsina.
"Good afternoon all. I keep having this conversation lately. My only response is research your hero's, roll models and your advisors. Everyone has a past," she captioned a post on Instagram.
"Some whose are relevant to the present. Pay attention please on your journey and in life. Use your intuition and discernment. If their energy feels off it probably is. People will be wolves in sheep's clothing pretending to help you but really manipulating a situation or person to suit their own malicious needs."
Some think the cryptic post was referring to Ellen's famous sister-in-law. If that's the case, Will might feel in-the-middle of it all, choosing not to speak on that private part of his life. Still, it's clear the siblings are proud of their "Fresh Prince."