Why Don't 'I Love Lucy' Fans Want Nicole Kidman Playing Lucille Ball in 'Being the Ricardos'?
Nicole Kidman received copious amounts of praise for her work in the recent HBO drama The Undoing. But now, many I Love Lucy fans are outraged at the idea of the actor playing the iconic Lucille Ball in Amazon Studio's upcoming biopic Being the Ricardos.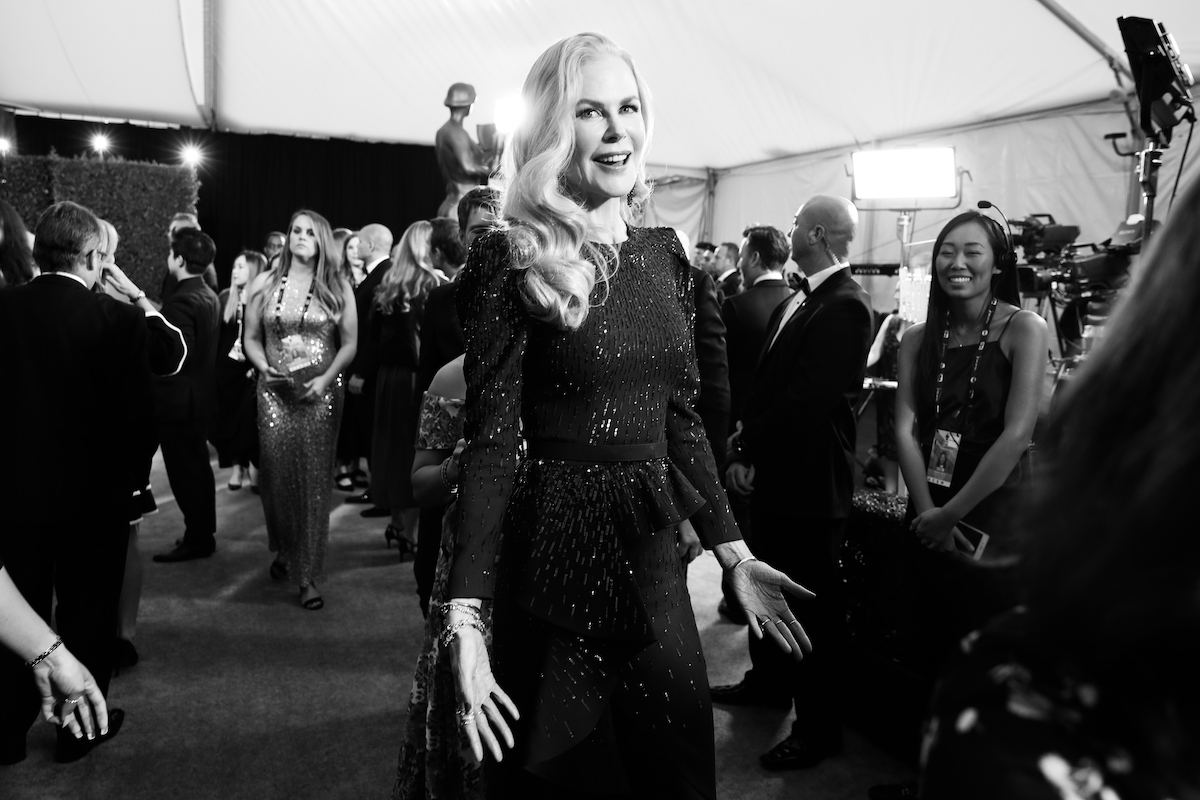 What is 'Being the Ricardos' about?
According to Deadline, Being the Ricardos will follow Lucy and Desi during a week of production for I Love Lucy, which ran on CBS for six seasons from 1951 to 1957. The film will showcase everything behind the scenes, from the table read on Monday to filming on Friday. 
Of course, Arnaz and Ball's marriage will be part of the story. "[Being the Ricardos will also feature] Lucy and Desi [facing] a crisis that could end their careers and another that could end their marriage," says the outlet.
The famous couple's children, Lucie Arnaz and Desi Arnaz Jr., are the executive producers behind Being the Ricardos. Writer and director Aaron Sorkin, known for movies like A Few Good Men and The Social Network, is writing and directing Being the Ricardos. 
Nicole Kidman will reportedly play Lucille Ball 
Ball was a woman ahead of her time. Her work as an actor, comedian, model, and producer paved the way for future generations of women in the entertainment industry. 
Initially, Cate Blanchett was supposed to play Ball. According to IndieWire, Blanchett was in talks to take on the role as early as 2017, when Amazon first bought the film's rights. Now, per Deadline, Nicole Kidman is reportedly in negotiations to play the Being the Ricardos lead. 
At this time, no firm decisions have been made about Kidman's role in Being the Ricardos. 
'I Love Lucy' fans don't want Nicole Kidman to play Lucy Ricardo 
When news broke of Kidman's potential part in Being the Ricardos, many of Ball's fans were outraged. For most, casting Kidman as Ball was a choice no one saw coming. 
"Nicole Kidman is the best actress of her generation," another I Love Lucy fan tweeted. "One of my all-time favorites. I would literally put her in every movie, tv show, etc. But her being cast as Lucille Ball is…not it."
Others are just as frustrated with Bardem being cast as Arnaz. 
"Casting Nicole Kidman as Lucille Ball will guarantee the studio will bury this film," another Twitter user said. "For someone so iconic, this was a terrible choice. Not to mention Javier Bardem as Desi… just no!
It's unclear why fans are so bothered at the idea of Kidman playing Ball. What is clear is the actor fans would prefer to play the sitcom icon.
Debra Messing fans want her to play Lucille Ball in 'Being the Ricardos'
Messing, whose Will & Grace character Grace Adler once portrayed Ball, took time away from her political tweets to retweet several fans who spoke out about her playing Ball in Being the Ricardos. 
"I like Nicole Kidman, but Debra Messing would definitely, hands down be the better option for Lucy," a fan said and Messing retweeted. "Debra should really be the only choice here," tweeted another. 
At this time, it's unclear if Messing's barrage of retweets will garner the attention of the casting team behind Being the Ricardos.