Why Dwayne Johnson Is Grateful He Didn't Get to Play Jack Reacher
Dwayne Johnson is one of the world's biggest stars. And we're not just talking about his signature physique. The wrestler-turned-movie-star has headlined countless movies over the years. But despite key roles in the Fast and Furious and Jumanji franchises, even Johnson hasn't landed every role he has pursued.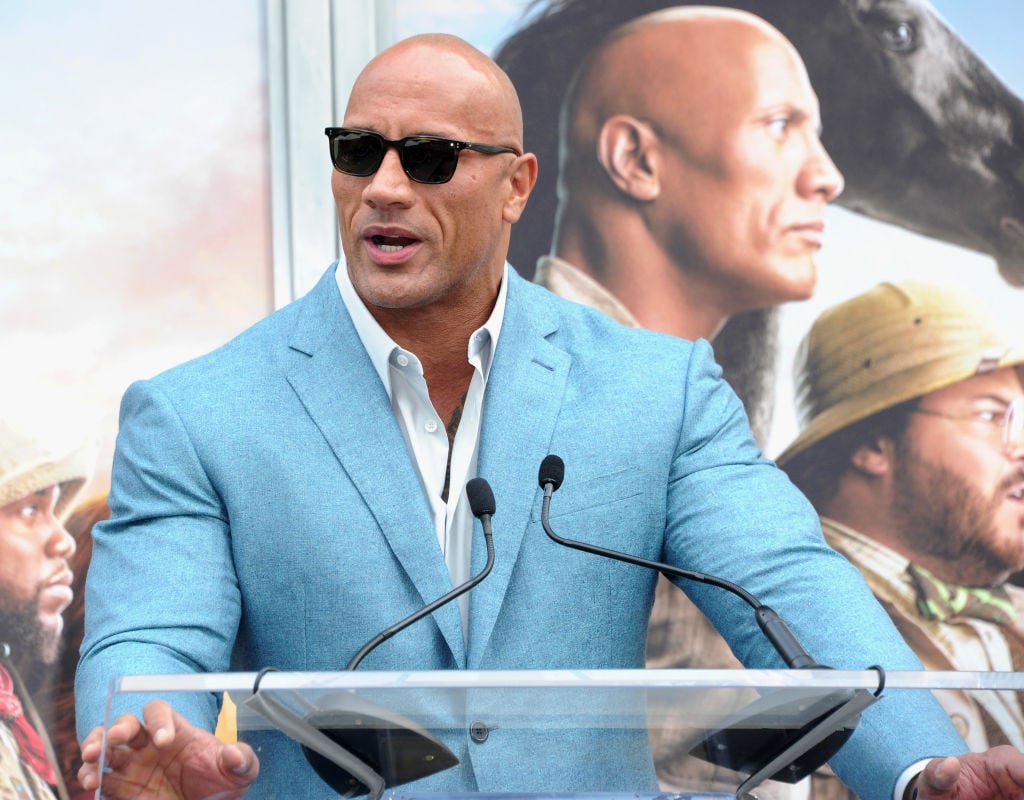 Dwayne Johnson has enjoyed a distinct advantage in his career
Johnson's career has grown a lot from his big-screen debut as the Scorpion King in 2001's The Mummy Returns. But it's taken time to transform into the box office superstar he is today. Early films like The Rundown and Walking Tall were hits but nowhere near the level of his recent releases.
Just as Johnson has slowly but surely let his wrestling name, "The Rock," slip away, he's been crafting his reputation as a crowd-pleasing force of nature. But he's also struggled along the way, a fact Johnson opened up about during a recent Facebook video session with fans.
In Hollywood, actors are kind of like in a box. There are actors that can vie for a particular role because it allows for them to have a certain look, skin color, size, etc. Fortunately, for me, there aren't a lot of guys at all who look like me. So, all of my roles, from the beginning of my career, I've been a lucky son of a bitch that they've been created and designed for me — except Jack Reacher.
Certainly, Johnson's distinctive look has helped him stand out. And rather than become frustrated by that, the actor has instead developed projects from the ground up. Thankfully, his wrestling fan base gave Johnson an early foundation upon which he could build his career as an action star. But, as he mentions, even this advantage couldn't land him Jack Reacher.
'Jack Reacher' divisively cast Tom Cruise as author Lee Child's hero
Of course, Johnson is referring to the 2012 film, Jack Reacher, based on Lee Child's book series following a former military police officer. In the books, Child describes Reacher as nearly six-and-a-half feet tall and 250 pounds. So Child and his fans were notably disappointed when Christopher McQuarrie's film cast Tom Cruise as the title character.
Physically, Johnson would have been a much closer match for the role. But his acting career at that point was nowhere near where it is today. And despite his initial disappointment, Johnson understands this is how the business goes.
This was 10 years ago, and I was in a much different place. I recognize that. Tom was the biggest movie star in the world, and I was not. I got the call saying "Hey, you didn't get the role." Look, I didn't even know if I had a shot for it, but the people around me at that time made me think that I did. I felt like I did., I felt like, "Why not me?"
Because Johnson didn't land the lead in Jack Reacher, he was available to accept an offer from Universal to join the Fast and Furious series. It was a supporting role as a federal agent hunting down Vin Diesel's Dominic Toretto and his gang. But Johnson knew the role could lead to more work.
Dwayne Johnson ultimately found his most popular role as a result
Lo and behold, Luke Hobbs became such a popular character that Johnson reprised the role in three more Fast and Furious films. Then in 2019, he co-led his own spin-off with fellow Fast alum Jason Statham. Hobbs & Shaw proved to be a major box office success, with a sequel now in the works. Looking back, Johnson knows he chose a much better, more liberating path.
"I'm positive that the role of Jack Reacher, because it was an established character — an IP that was well-known and beloved around the world — that I wouldn't have had the creative space to do what I wanted with the character," Johnson said on Facebook. "I look back in gratitude that I didn't get Jack Reacher."
As it stands, Johnson has been able to carve out his niche in Hollywood, bringing his own personality and style to each project. And audiences can't seem to get enough of his movies. Johnson can be seen next opposite Emily Blunt in Disney's Jungle Cruise, which was pushed back to 2021 due to the coronavirus pandemic.