Why Elvis Presley's Management Was 'Afraid' He'd Hear Songs He Liked
Elvis Presley's management wanted to control what music he heard for a very specific reason. However, this didn't stop the King of Rock 'n' Roll from hearing a "pretty ballad" he wasn't supposed to hear. Here's the story of how this led to an uproar with Elvis' management.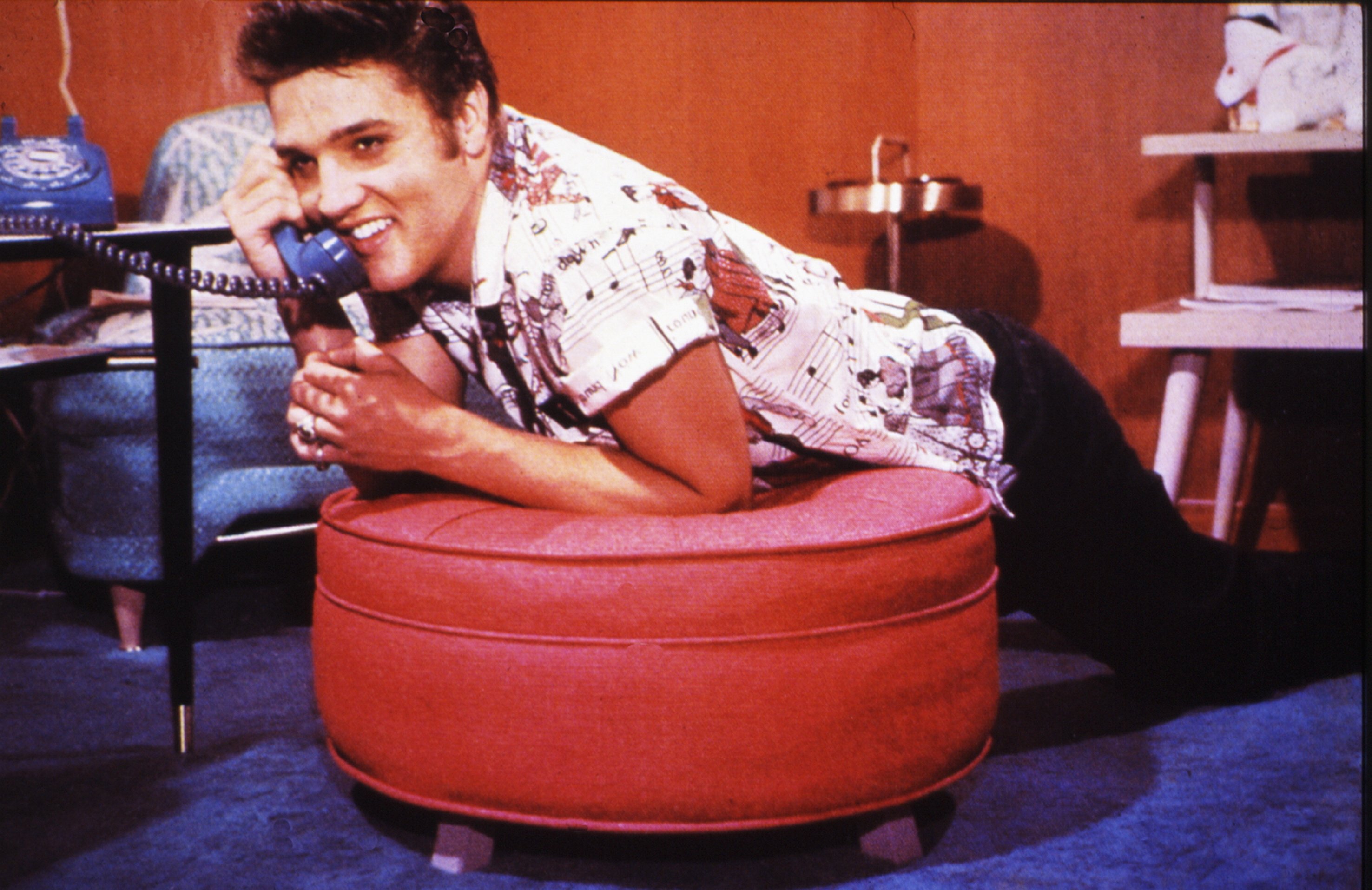 When Elvis Presley asked a member of the 'Jailhouse Rock' cast to write a song for him
Firstly, a little background. The songwriting duo of Jerry Leiber and Mike Stoller composed the songs for Elvis' musical film Jailhouse Rock. In addition, Stoller had a small role in the film as a piano player. According to Tablet Magazine, Stoller had to shave his beard for the role because it would supposedly distract audiences from the rest of the scene. Stoller had an interaction with the King of Rock 'n' Roll that led to both trouble and commercial success.
"So I was on the set with Elvis during the filming, and one day we were sitting around near the end of the day, he said, 'Mike, write me a real pretty ballad will you?'" Stoller recalled. "I said, 'Sure.' So I called Jerry and we wrote the song 'Don't.'"
Why Elvis Presley recording 'Don't' caused an uproar
Stoller said the duo wrote "Don't" on a Saturday. And on Sunday, we took Young Jesse, who sat in on 'Searchin'' and 'Young Blood' because one of the first Coasters was in prison at the time, and got him to sing it. We made a demo, and I handed it to Elvis. That was what caused a furor." Elvis wasn't supposed to hear songs that did not go through Freddy Bienstock, his music publisher. However, he just decided to record "Don't" on his own.
"That caused all kinds of repercussions," Stoller said. "Because they were afraid if Elvis heard something he liked, he would do it. And they didn't want to give him anything until they had the publishing rights." Despite the controversy, The Billboard Book of Number 1 Hits reports Elvis recorded "Don't" during the recording of his classic Christmas album Elvis' Christmas Album. This album is most known for containing the King of Rock 'n' Roll's cover of "Blue Christmas."
How the world reacted to 'Don't'
So how did the public react to "Don't?" "Don't" was released as a single alongside "I Beg of You." Together, the two songs stayed at No. 1 on the Billboard Hot 100 for five weeks in 1958. Although Elvis provided the impetus for Leiber and Stoller to write "Don't" on the set of Jailhouse Rock, he performed the song in the movie King Creole. King Creole was the King of Rock 'n' Roll's favorite of his own movies and showed he could excel in a more serious role if given the opportunity. Elvis wasn't supposed to record "Don't" but it worked out in the end.