Why Elvis Presley's Songwriters Didn't Like His Version of 'Hound Dog'
"Hound Dog" is one of Elvis Presley's most iconic songs, however, its writers weren't fans of Elvis' version of it at first. They had a very specific reason for disliking the King of Rock 'n' Roll's take on the song. Despite this, they warmed up to Elvis' cover for one reason alone.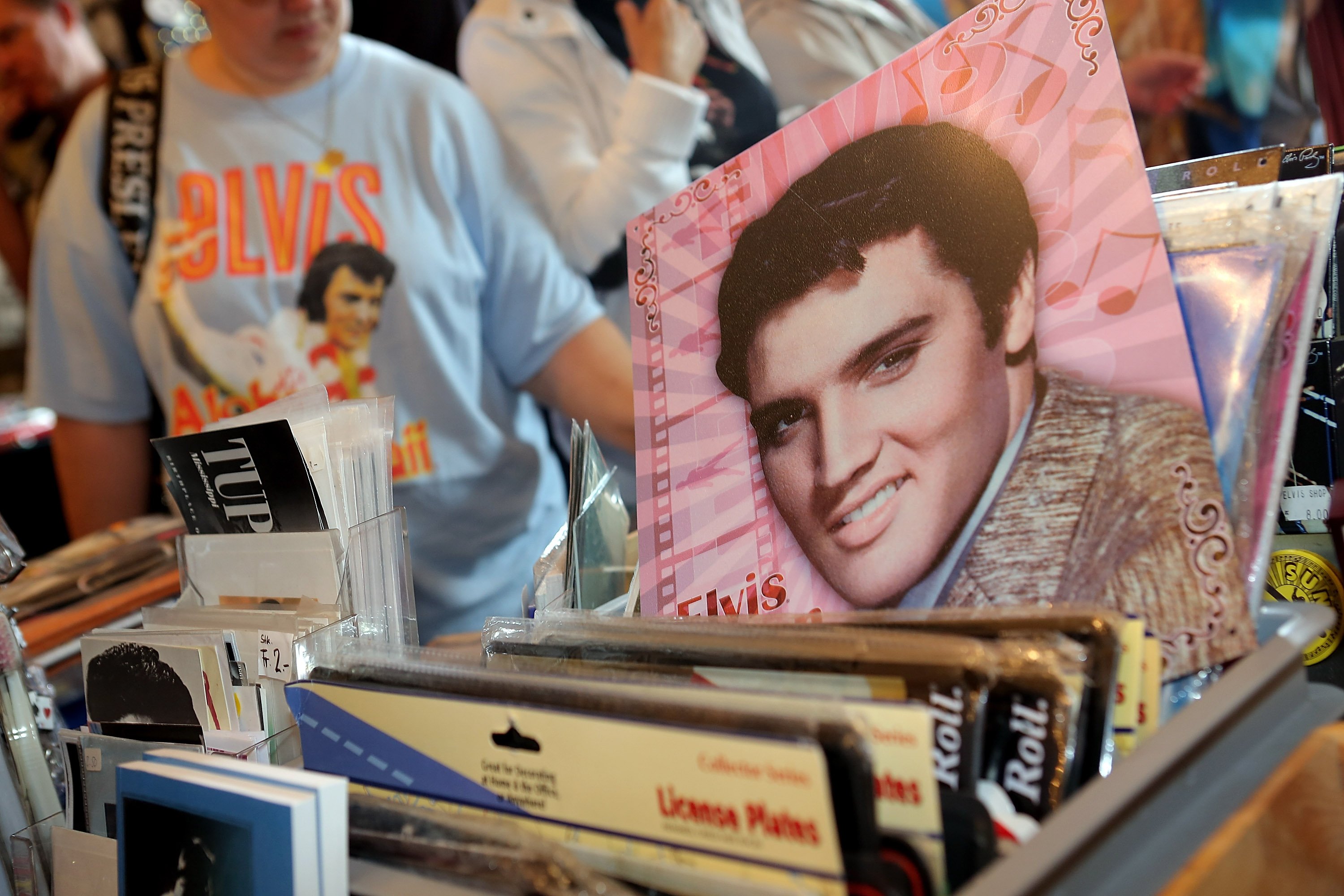 The origin of Big Mama Thornton's 'Hound Dog'
Firstly, a little background. Hit cover songs were a lot more common in the 1950s and 1960s than they are today. For example, Peggy Lee's "Fever," Frank Sinatra's "Somethin' Stupid" and "Strangers in the Night," and Bobby Vinton's "Blue Velvet" were all covers of songs by lesser-known artists. "Hound Dog" is one of many songs from this era that was part of this trend, as it was originally by Big Mama Thornton, not the King of Rock 'n' Roll.
According to Tablet Magazine, "Hound Dog" was written by Jerry Leiber and Mike Stoller, a songwriting duo known for "Stand by Me," "On Broadway," and other hits. Then they met Thornton. "[We] first heard her sing, and she knocked us out," Stoller recalls. "And we drove back to my house and then turned around, wrote the song, and then turned around, and rode it back to Big Mama. But, of course, the whole feel of that insinuating rhythm and everything was from her, and then, of course, her delivery, which was very powerful."
RELATED: Elvis Presley Grabbed His Drummer From Behind — Here's How He Reacted
Thornton wasn't interested in the track. "And on the way, you know, we rehearsed it that day. First, she didn't want to look at it. But Johnny came running over and he said, 'Mama, you want a hit, don't you? These boys write hits.'" Despite this, her version of the song was not a hit.
Mike Stoller was more concerned with Elvis Presley's cover than Jerry Leiber's life
According to The Billboard Book of Number 1 Hits, Stoller was on the SS Andrea Doria, a ship which sank. He survived the wreck and returned home. When he first saw Leiber afterward, Leiber was more excited that Elvis covered "Hound Dog" than Stoller's survival!
How Jerry Leiber, Mike Stoller and the world reacted to 'Hound Dog'
However, Lieber and Stoller didn't like the cover at first. "And I must admit, even though we were disappointed at first with Elvis's version of 'Hound Dog' because it was so vastly different and it lacked what Big Mama's record had, as I've said before, after it sold 7 million singles, we began to see the good in Elvis's version," Stoller told Tablet Magazine.
RELATED: Elvis Presley's 'Can't Help Falling in Love' Didn't Hit No. 1 But a Cover Did
While Elvis' version was a huge hit in the 1950s, it also stuck around in popular culture. For example, his cover of "Hound Dog" was included in a number of movies like Grease, Indiana Jones and the Kingdom of the Crystal Skull, Forrest Gump, and Lilo & Stitch, the latter being about a young Elvis fan. Leiber and Stoller were not huge fans of the King of Rock 'n' Roll's "Hound Dog," but the world certainly embraced it.