Why Exactly Tyler Cameron Wants to Be Single Right Now
People have been interested in Tyler Cameron's love life ever since he starred in Hannah Brown's season of The Bachelorette. He's dated around a bit since making his reality TV debut but, right now, he's single.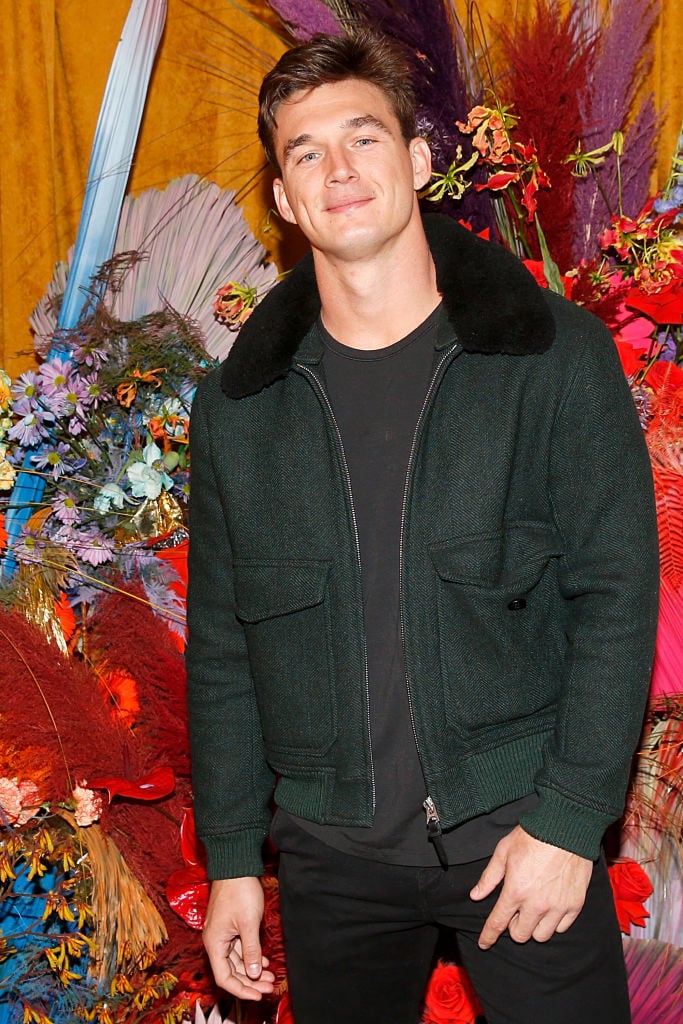 In an interview the model did with Entertainment Tonight on May 11, he revealed why exactly he's flying solo currently.
Tyler Cameron is single so he can work on himself
"My first foundation I need to work on is myself and making sure everyone is straight around me and getting my career and my life in balance," he said. "And then hopefully someone else can help me balance my stuff a little bit." 
While Cameron's certainly taken advantage of his post-Bachelorette opportunities, he wants to start working toward a future that he can "have for [his] kids one day."
"Having followers and all this stuff if great and all, but I want something that's long-lasting and I can have forever and that's what I hope to see in a construction company, so my goal is to get that going and hopefully [it becomes] something I can have for my kids one day," he said. 
RELATED: 'The Bachelor' Fans Are Saying This Photo of Madison Prewett and Kelley Flanagan 'Didn't Age Well'
When the time does come for Cameron to get back out there, he says he's "not worried about dating one bit."
"I think when it comes time for a relationship, it'll come, it'll hit me in the face," he shared. "But right now, there's just too much going on in my world to really give someone all of me, and that's what's important in a relationship."
Additionally, Cameron estimates he probably won't be ready to be the bachelor the next time the opportunity comes around.
 "I don't know if the timing right now is good for it. A lot of things have happened in my life lately and I think there's a lot of things I want to get going in my life as well, some businesses I want to start," he said. "I want to get my construction company running and all that. That's important to me."
Tyler Cameron and Hannah Brown
Bachelor Nation thought Cameron and Brown were giving their relationship another shot when they ended up isolating together in Florida (along with the rest of "The Quarantine Crew"). But both parties have insisted they're single as ever.
RELATED: 'BIP' Star Caelynn Miller-Keyes Shares Her Quarantine Diet
"It was definitely nice to have her here," he shared of their time together. "She was someone to talk to about things and be around for everyone. She was great. And she's someone that can listen and give her perspective and she's very pleasant in that setting."
Though they're not together romantically, Cameron wants "nothing but happiness for [Brown]."
"She is an amazing person and I wish her happiness in whatever form that is," he said.
Read more: 'Bachelor' Fans Are Criticizing Peter Weber and Kelley Flanagan for Traveling to LA Amid Coronavirus Pandemic