Why Fall Out Boy Removed a Line About Britney Spears From a Song
Fall Out Boy references pop culture all the time in their music. Their lyrics mention everything from Katy Perry's "Teenage Dream" to Sixteen Candles to Pulp Fiction. They even have a single which includes a Britney Spears shout-out. How many rock bands can say that?
The song, "Young and Menace," includes a brief reference to Spears' "Oops!… I Did It Again." However, it was originally going to include a reference to Spears' personal life. Here's why Pete Wentz decided to remove that lyric from the song.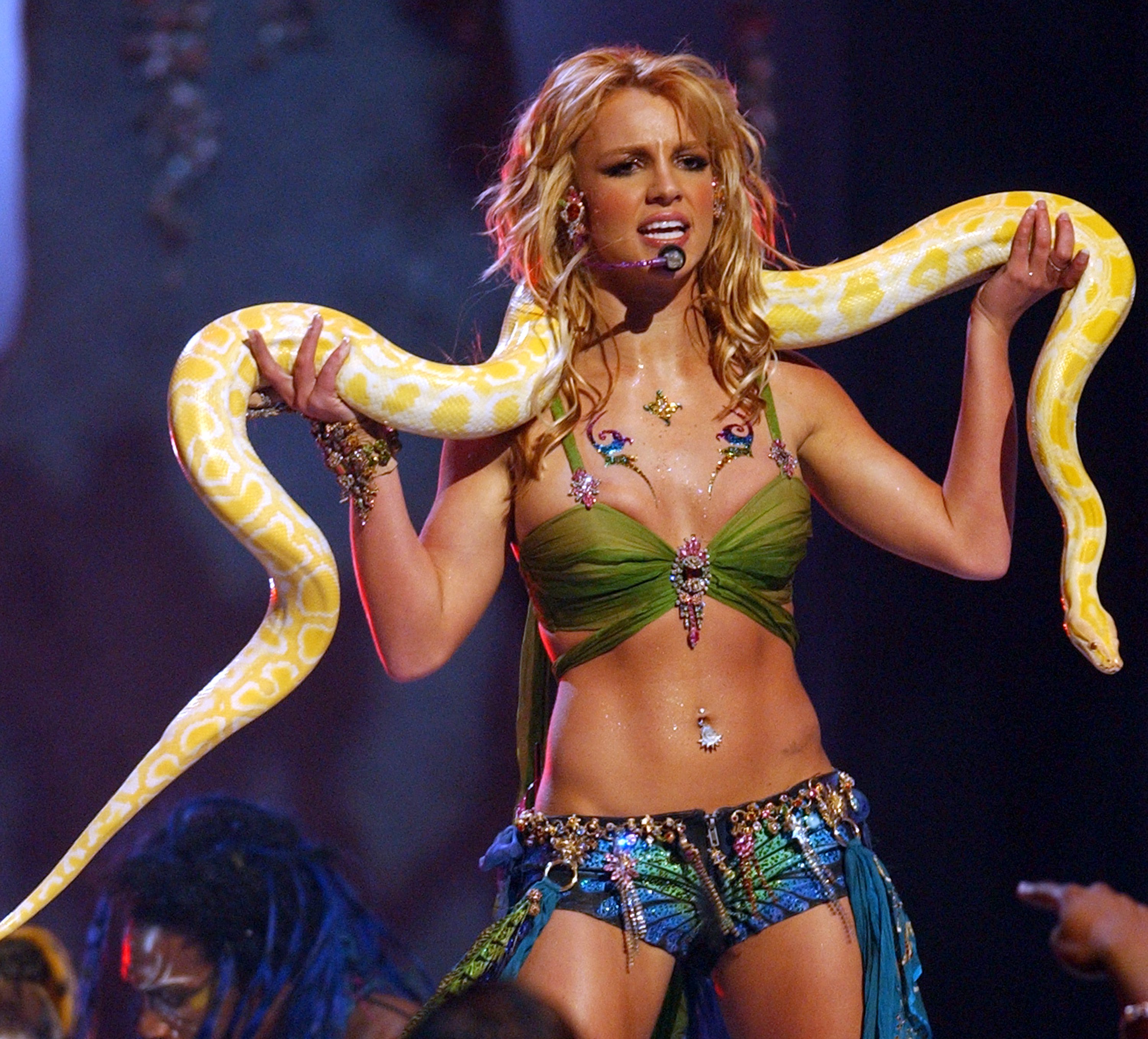 The Fall Out Boy song that references a Britney Spears song
In an interview with Nylon, Wentz opened up about his views on Spears. "To me, Britney Spears is a mirror we hold up to pop culture: We build her up, tear her down, root for her or against her. I think it says so much more about us as a culture than it does about Britney herself."
The song "Young and Menace" works in the title of "Oops!… I Did It Again." Interestingly, it doesn't sound much like any Spears song nor does it lyrical call back to the cheeky, sadistic lyrics of "Oops!… I Did It Again." The connection between Spears and "Young and Menace" was originally stronger.
The lyric that made Pete Wentz uncomfortable
He revealed the Spears reference in the song was originally more extensive "That line was, 'Oops I did it again/ I've got my head shaved and my umbrella out/ I just forgot what I was talking about.' The idea is that everybody feels mad or out of their minds at one point, and I think it's interesting to watch someone be a human being in public for 15 years or longer. But I took it out because I don't feel comfortable talking about what someone else has been through, and it was more-so that we all feel that way, but some people have to do that in a public way."
The original line was clearly a reference to the infamous incident where Spears shaved her head and bludgeoned a car with her umbrella. This incident garnered Spears more bad publicity than just about anything else she ever did. It makes sense why Wentz might feel uncomfortable drawing more attention to that episode.
The other celebrity referenced in the song
Spears is not the only celebrity who gets a shout-out in the lyrics of the song. Nikki Sixx of Mötley Crüe is referenced in the line "Kill me twice like my name was Nikki Sixx," which seems to allude to the time Sixx was declared dead due to an overdose. Sixx appreciated the line, which was part of the minor cultural renaissance his band has undergone in recent years. If Spears has an opinion on "Young and Menace," she hasn't shared it but it certainly speaks to her status as an icon.