Why Fans and Critics Think 'Folklore' Is Taylor Swift's Best Album
On July 24, Taylor Swift released her eighth studio album, Folklore. The album's release came as a surprise to fans and less than a year after her seventh studio album, Lover. Folklore has received widespread acclaim from music critics and fans alike, and everyone is citing the same reasons for loving the album.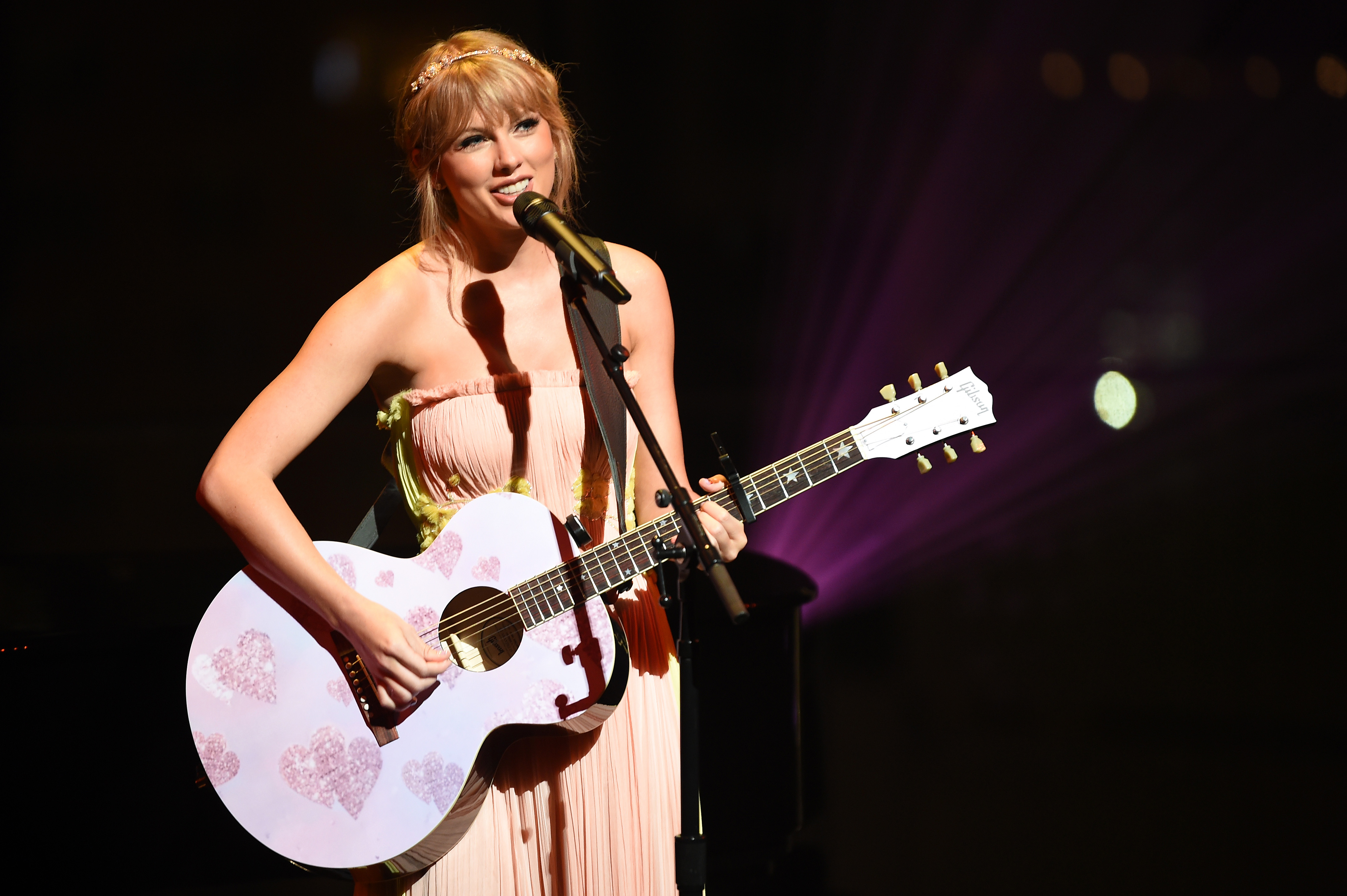 The album was a surprise release
Swift announced Folklore would drop less than 24 hours before its official release. The singer revealed that Folklore would have 16 tracks, and physical copies would have a bonus track called "The Lakes." On the album, Swift collaborated with Bon Iver on the track "Exile." For production, she worked with long-time collaborator Jack Antonoff and Aaron Dessner of The National.
The album was worked on in secret, and in an interview with Pitchfork Dessner revealed that Swift's own label did not know of the album until just before its release.
RELATED: Taylor Swift Created 'folklore' in Under 3 Months; What Was Her Process?
"There was no outside influence at all. In fact, nobody knew, including her label, until hours before it was launched," he said. "For someone who's been in this glaring spotlight for 15 years, it's really liberating to have some privacy and work on her own terms. She deserves that."
Fans have praised Taylor Swift's confidence
For the first time ever, it seems that Swifties are in agreement that Folklore is Swift's best album. On social media, fans explained that they think this is because of Swift's confidence and nonchalance surrounding the album's release.
She worked on the album in secret instead of heavily promoting it with pre-release singles. Because of this, Folklore appears as a passion project that just focuses on the music and the stories Swift wanted to tell.
"This is the first time I feel like she's released a entire full mature album without trying to please anyone. No song is 'mainstream' or 'radio friendly'. It's about the music and the story telling, she has nothing to prove. Her songwriting has reached a new level here," one fan tweeted.
In a review for Rolling Stone, Rob Sheffield wrote:
"Folklore takes a completely different approach, yet feels even more intimate, simply because it's the sound of an artist with absolutely nothing to prove. She's never sounded this relaxed or confident, never sounded this blasé about winning anyone over. It makes perfect sense that the quarantine brought out her best, since she's always written so poignantly about isolation and the temptation to dream too hard about other people's far-away lives."
Taylor Swift's songwriting is the best it has been
One thing fans and critics have continuously praised from Folklore is Swift's songwriting. The singer-songwriter is known for her songwriting, but according to both fans and critics, she has mastered it with Folklore.
A fan tweeted, "can we agree that #folklore is her most magical album ever, everything seems so dreamy & perfect. it gives you chills & makes you sad at the same time. the perspectives, the easter eggs in the lyrics are mindblowing. & the aesthetics are literally her best. a masterpiece!!!"
Billboard gave Swift an extremely positive review, writing:
"Swift presents her new album as a songwriting tour de force, demonstrating the scope and depth of her artistic skill as she ruminates on the passage of time, grasps at fleeting memories and refuses to mince words or sugarcoat a sour reality, often while operating above intricate orchestral arrangements."
Throughout Swift's career, she has improved on her previous work. According to fans and critics, she has nothing left to prove, making her next career move limitless.