Why Fans of 'The Pioneer Woman' Are 'Sick' of Ree Drummond's Husband, Ladd
Fans have been watching the Food Network for decades, and there are certain celebrity chefs, like Bobby Flay and Guy Fieri, who we've all come to know and love. Ree Drummond has also built up quite a following as the beloved host of The Pioneer Woman, too. She calls herself an "accidental country woman," as she married her rancher husband and now lives near Pawhuska, Oklahoma, which is a far-cry from the big-city life she dreamed of as a youth. Nevertheless, fans love her simple recipes, her stories of her four children, and tales of life on the ranch that she shares with her viewers each week.
While Ree is certainly a relatable celebrity chef to many of her viewers, it seems not all of her followers are fans. And while she frequently features her rancher husband, Ladd, on her show, many have expressed their dislike for him, too. Here's why some are "sick" of seeing him.
Reddit users have complained about Ladd's picky eating habits
Ree makes sure all of her recipes are simple, easy, and appealing to everyone from kids to adults. Unfortunately, it seems some of her recipes might be a little bit too wild for her husband, Ladd. It's clear this meat-and-potatoes rancher likes what he likes and isn't willing to go too far out on a limb when it comes to trying new cuisine. As he told People, "I'm kind of a picky eater, so I'm not the best guy in the world to cook for. I'm a man who just really likes meat and mashed potatoes."
Unfortunately, this quality about Ladd is what's really rubbed fans the wrong way. On Reddit, one Pioneer Woman viewer started a thread stating, "I'm so sick of watching Ree laugh at her husband eating like a 3 year old, and imposing those habits on their children." The Reddit poster then went on to state that they get annoyed when Ladd "won't look twice at a vegetable" and wishes Ree didn't have to make him separate meals. Another user added, "I personally find the Drummond's completely unrelatable. Not a fan."
Others think Ree appears fake in front of the camera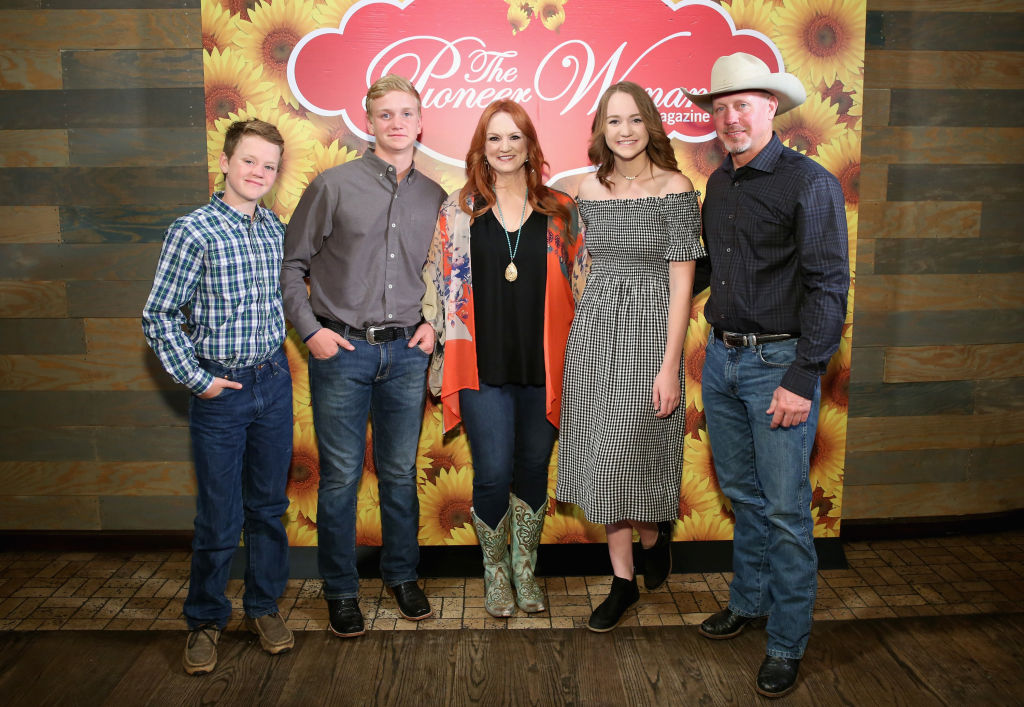 It seems it's not just Ladd whom viewers of The Pioneer Woman take issue with. There's no doubt Ree has a serious following that she's held strong since the early days of her Pioneer Woman blog, but her TV presence doesn't strike everyone as super sincere. As another Reddit user added in a separate thread, "I just don't like Ree. My only reasoning is that I find her personality grating, and I've always thought she seems like someone who wears a laidback, aw-shucks facade but is actually super controlling and unlikeable in person …." And another added that while her success is admirable, they still don't like her. "I can admire what she's done while still finding her absolutely irritating and highly overrated," they wrote.
There's no doubt Ree has worked hard for everything she has today. But some fans can't seem to get past the fact that she grew up wealthy, and that, of course, gave her advantages from the start. Not only that, but she gets quite a large payout from the government thanks to keeping animals protected on her 433,000 acres of land. This, no doubt, helps her fund her business ventures, too.
Ree and Ladd still have plenty of folks who adore them, however
They may be wealthier than most of their viewers (and Ladd may still only eat meat and potatoes on screen), but the Drummonds still have many fans despite the occasional hate. As another poster pointed out on Reddit, "I feel like the fact that she keeps going means there must be genuine passion for her brand and business. That's a lot more than you can say about some lifestyle bloggers and influencers these days. Plus IMO her cooking blog posts still remain unpretentious considering she's loaded and has a lot product she could be obnoxiously promoting at every turn."
There's also plenty of proof that the town of Pawhuska adores the Drummonds, too. Their general store and restaurant, The Mercantile, always has a line out the door for the restaurant, and many have noted how sweet the family is in real life. Considering her widespread success, we're sure Ree will continue with what she's doing and ignore any online hate that's out there, too.
Check out The Cheat Sheet on Facebook!