Why Fans Shouldn't Worry 'Thor: Love and Thunder' Will Break the MCU's Unspoken Trilogy Rule
'Thor: Love and Thunder' will be the first time a single Marvel hero will headline a fourth MCU film. Here's why fans shouldn't worry about it.
Thor: Love and Thunder marks an unprecedented move for Marvel Studios.
When Iron Man was released to critical acclaim and mountains of box office cash, a franchise seemed inevitable. Even so, no one — well, perhaps Kevin Feige — could have foreseen the Marvel Cinematic Universe which would emerge. Before then, the most a superhero led to were sequels. That is, until audiences stopped coming to see them.
For the most part, superhero franchises had tended to run out of steam after the fourth entry. Superman IV: The Quest for Peace and Batman & Robin are notable examples of series that went one film too far. To that end, the MCU's unspoken decision to stop solo heroes from headlining more than a trilogy each seemed like a wise move.
After Iron Man 3, the character was relegated to an ensemble player. Robert Downey Jr. continued starring in Avengers movies and lending support in the Captain America and Spider-Man films. But that was it. Now Thor: Love and Thunder threatens to shatter the MCU's three-movie limit. Here's why this is one instance where the MCU can grant an exception to the rule.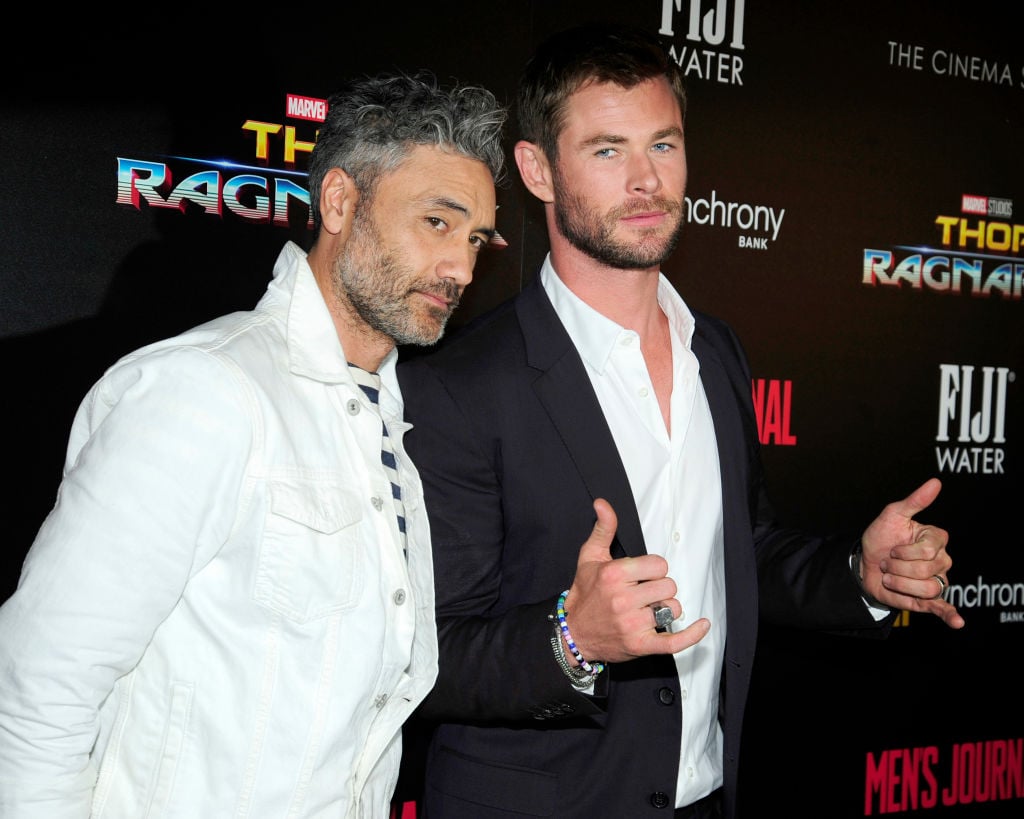 'Thor: Ragnarok' was essentially a reboot of the 'Thor' franchise
Thor: The Dark World was a pretty straightforward follow-up to Kenneth Branagh's 2011 Thor. So by that point, the Thor series seemed on track to end with the third film. But, perhaps due to the lackluster response to Thor: The Dark World, Marvel went a totally different route with the third entry. In short, it hired Taika Waititi to direct.
Waititi — then best known for comedies like What We Do in the Shadows — injected his own sensibility into the Thor universe. Rather than a traditional sequel, Thor: Ragnarok essentially served as a soft reboot of the series. Longtime supporting players like the Warriors Three are unceremoniously killed off, while others like Odin (Anthony Hopkins) wrap up their stories.
When it's over, audiences witness the literal destruction of Thor's (Chris Hemsworth) homeworld. New fan-favorite characters like Valkyrie (Tessa Thompson) and Korg (Waititi) join the MCU. And the Thor trilogy ends on a tone more in line with the Guardians of the Galaxy films. This approach fits, as Thor shares his storyline with Rocket and Groot in Avengers: Infinity War.
But as much as it could be considered a conclusion of the Thor series, Thor: Ragnarok feels like the start of something new.
'Thor: Love and Thunder' might not really be Thor's movie after all
Still, by the end of Avengers: Endgame, Thor hadn't received any concrete resolution. Throughout the first three phases, Thor has been the third centerpiece of the MCU. The other two, Iron Man (Downey) and Captain America (Chris Evans), received definitive send-offs. But Thor's story felt, in some ways, like it had only begun.
Having put Valkyrie in charge of New Asgard, Thor has no path. But he does have unfinished business though. And in Thor: Love and Thunder, his purpose might ultimately be to find an heir to "the power of Thor," as Mjolnir reads. Much to Thor's surprise (and fans'), Marvel has already announced Natalie Portman will return as Jane Foster aka Mighty Thor.
In the comics, Jane eventually wields Mjolnir as Thor's successor. And with Portman's unexpected return, Thor: Love and Thunder might be more of an origin story for her Thor than it is the fourth chapter for Hemsworth's. In this way, Waititi's upcoming film could even kick off an entirely new Thor trilogy. As for Hemsworth, perhaps Asgardians of the Galaxy could happen.
Phase 4 of the MCU looks like mostly a transitional period for the heroes
Thor: Love and Thunder isn't the only instance of an established MCU hero ready to hand over his or her mantle. The Hawkeye and She-Hulk Disney+ series will likely see original Avengers phase out of their roles as MCU leads. Likewise, upcoming films are expected to introduce younger heroes who could form a Young Avengers team or supplant current heroes later.
Certainly, few fans want Marvel Studios to begin making countless sequels for every hero. After all, we probably wouldn't have gotten Guardians of the Galaxy if the company was more intent on making Iron Man 4. But seeing how the point of Thor: Love and Thunder is passing on the name and the power, this is one situation wherein a fourth entry might be for the best.