Why 'Friends' Has Enjoyed a Longer Legacy than 'Seinfeld'
Even during their heyday, Friends and Seinfeld had a competition going. Both shows were in their prime in the mid-to-late 1990s. And certainly, they share some basic similarities. Yet, Friends seems to be the show that is more frequently revisited and present in the cultural zeitgeist. Here's why the show's legacy might exceed that of Seinfeld.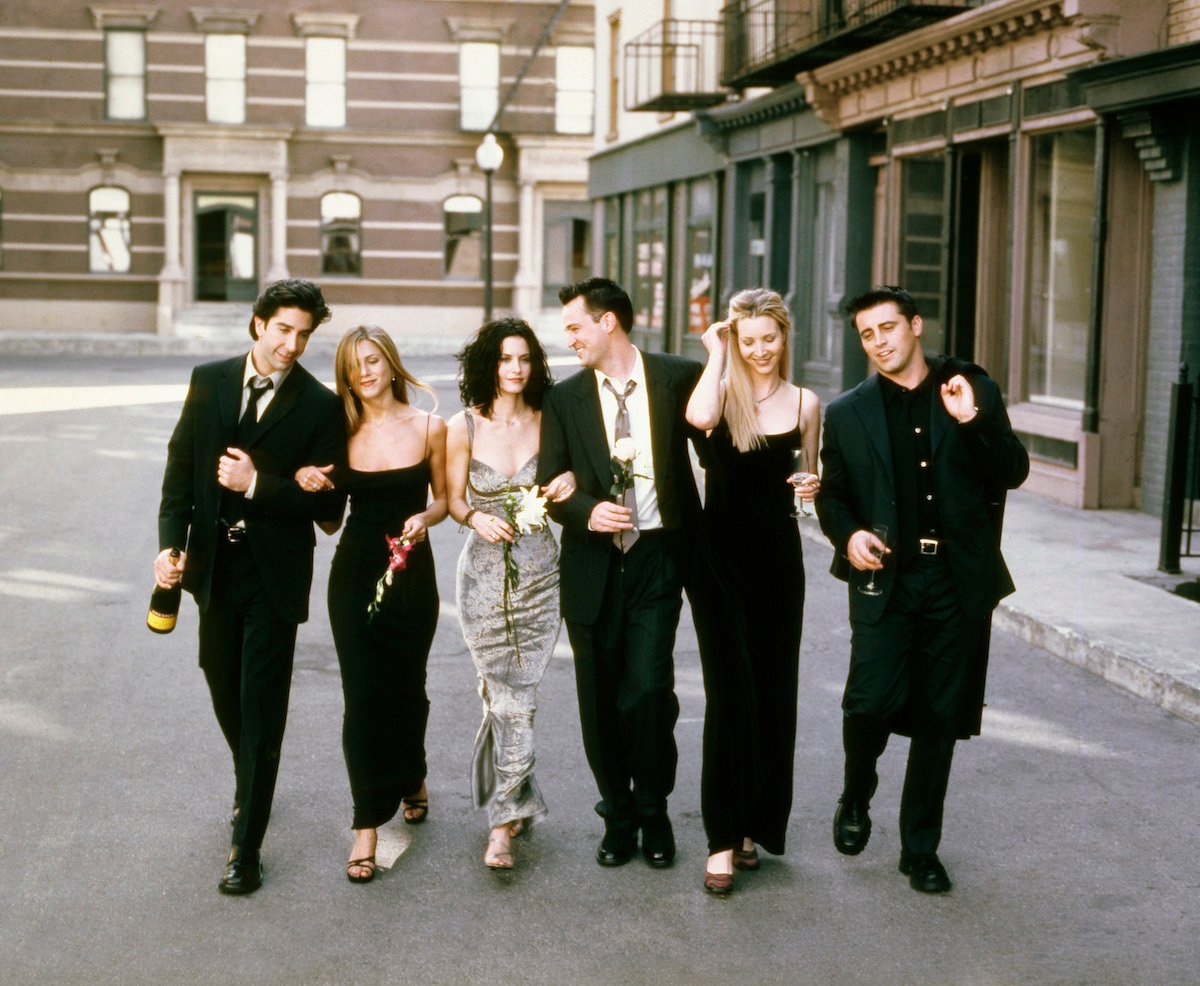 'Friends' and 'Seinfeld' were both part of 'must see TV'
In the 1990s, NBC was the undisputed leading TV network for years. Thanks to sitcoms like Frasier and dramas like ER, NBC ruled the airwaves with its "must see TV" line-ups. And Friends and Seinfeld were both key parts of why the Peacock consistently outperformed competitors ABC, CBS, and Fox. In fact, the two comedies were essentially the most-watched sitcoms on TV at the time.
But the similarities don't stop there. Aside from their general genre and network, Friends and Seinfeld each centered on a circle of thirty-something friends navigating life and love in New York City. They both lack much of a central hook other than that, and in that respect, both series are essentially shows "about nothing." Seinfeld even accidentally inspired the behind-the-scenes cast dynamic on Friends.
RELATED: 'Seinfeld': George's Storyline Would Have Ended Very Differently If the Show Ended After Larry David's Exit
But it seems 'Friends' has a more devoted fan base now
While most older shows either fade into obscurity or remain nostalgia treasure chests, Friends has somehow endured. To be fair, so has Seinfeld to a degree. But Friends has even hooked younger viewers who were barely alive when the show ended in 2004, hence the success of the 2021 reunion. The question is why the show's legacy has seemingly extended past that of Seinfeld.
The easy answer perhaps is that Friends is much more digestible, particularly during a pandemic. The characters and stories carry more warmth and certainly more camaraderie than those on Seinfeld. Though both are comedies, the humor on Friends is lighter, less dry and sarcastic, and more accessible to incessant rewatches than whatever Jerry Seinfeld's gang is up to. 
Take their series finales, for instance. When Jerry and company end up in prison, fans were left underwhelmed, perhaps gaslit into forgetting this foursome is comprised exclusively of selfish, borderline irredeemable people. To the contrary, Friends ends with the Ross (David Schwimmer) and Rachel (Jennifer Aniston) endgame everyone was waiting for. 
RELATED: 'Friends' Star Matthew Perry Compares Chandler Bing to the Joker
Why isn't 'Seinfeld' as well-respected by millennials?
During their original runs, Friends and Seinfeld were comparably popular. And indeed, the latter show might have been more influential overall. Its sensibility feels far more in line with modern comedy. And it no doubt inspired an entire generation of comedic voices with it sharp writing and iconic performances.
But perhaps the Seinfeld series finale left more of a stink than some expected. Since 1998, the show's luster seems to have faded a bit. The success of Julia Louis-Dreyfus' Veep and the controversy surrounding Michael Richards in the intervening years hasn't helped either. Yet, Friends fans still find the show is there for them.