Why 'Game of Thrones' Star Emilia Clarke Was Left Wondering 'Am I Gonna Die?' While Filming Season 2
Game of Thrones star Emilia Clarke landed the role of a lifetime when she was cast to play Daenerys Targaryen. She replaced the actress from the original pilot, Tamzin Merchant, and became an international star over the next decade. But while she was filming season 2, Clarke was going through a secret health struggle that was so serious, it left her asking "Am I gonna die?"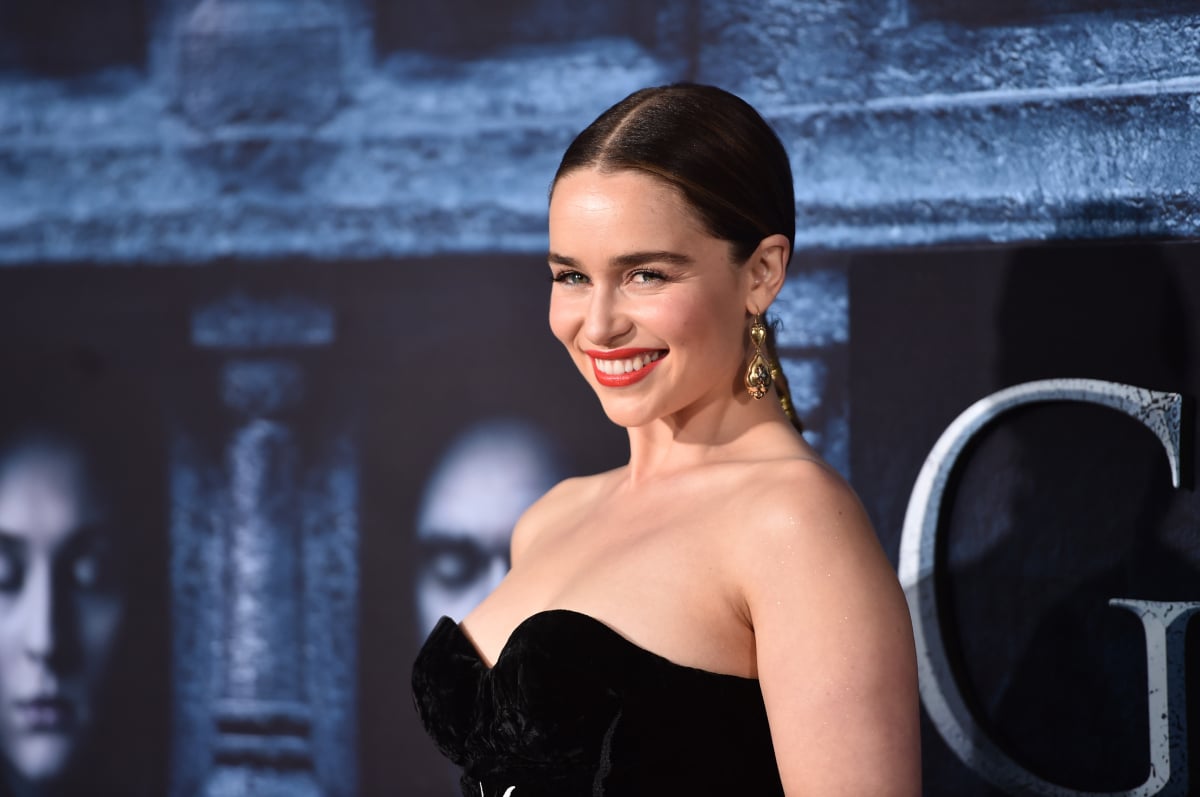 The 'Game of Thrones' series finale annoyed Emilia Clarke
It's no secret that the Game of Thrones series finale was extremely controversial. After seven incredible seasons, the final season didn't sit well with fans. Clarke even admits that the series finale "annoyed" her.
According to IndieWire, Clarke told The Sunday Times earlier this year that she didn't like Daenerys becoming the primary antagonist. She says she felt for her character when she died at the hands of Jon Snow.
"Yeah, I felt for her. I really felt for her. And yeah, was I annoyed that Jon Snow didn't have to deal with something? He got away with murder — literally," Clarke said. "I knew how I felt [about the ending] when I first read it, and I tried, at every turn, not to consider too much what other people might say."
However, she always considered what the fans would think. Clarke says they did the show for the fans because they made it successful. She also admitted that she wished the finale would have featured more character dialogue instead of action set pieces.
Emilia Clarke suffered a brain aneurysm ahead of Season 2
In September 2012, Clarke was filming in Croatia with the cast and crew. She was in character, with her natural long dark hair stuffed into a bald cap and glued to her head. She was wearing her tight blond wig, and she says she felt like her skull was baking.
At the time, Clarke canceled a scheduled interview because of "heatstroke." But, according to Entertainment Weekly, it was because of a serious health issue. After filming the first season, Clarke suffered a brain hemorrhage at a gym in London. She revealed the news in a 2019 article she wrote for The New Yorker.
"I immediately felt as though an elastic band was squeezing my brain," Clarke wrote.
She says that as she was rushed to the hospital, she calmed herself by reciting lines of Daenerys' dialogue. She underwent emergency surgery and was in the hospital for days. The surgery left her temporarily unable to remember her own name. But, just a few weeks later she was back on the Game of Thrones set.
Clarke was in constant fear during the second season of 'Game of Thrones'
Clarke returned to work despite having a second growth on her brain that the doctor told her could "pop at any time." Clarke only told a handful of people on set about her health problems. But most didn't know about her pain, or her fear.
"It was crazy intense. We are in the desert in a quarry in like ninety-degree heat, and I had the consistent fear that I was going to have another brain hemorrhage. I spent a lot of time just being like: "Am I gonna die? Is that gonna happen on set? Because that would be really inconvenient."
Clarke says any kind of brain injury "leaves you with a fatigue that's indescribable." She says she was "trying so hard" to keep her health problems under wraps. She admits that if she would've called her doctor, he would have told her to "chill out." But, she was still feeling "blind fear" and the panic made her feel like she was going to pass out in the desert.
"So, they brought in an air-conditioned car for me—sorry, planet," Clarke said."
Fire Cannot Kill a Dragon – the uncensored story of the making of Game of Thrones – is now available in bookstores.